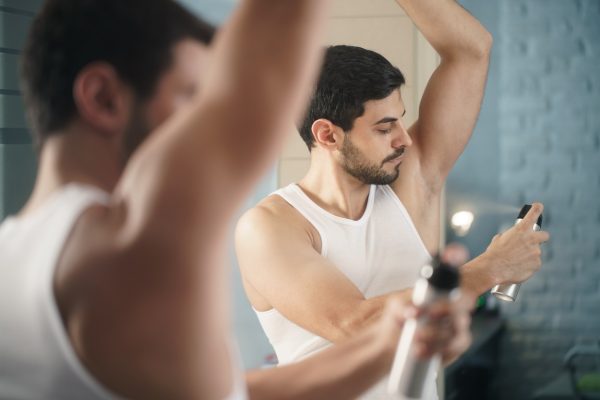 Some women say that men who smell nice turn them on. Not in a sexual way, but a man that smells great can give them an impression that he's neat and well-groomed. You want to ensure that you smell great all day, not only to impress women but also to boost your self-confidence. Fortunately, achieving a pleasant body smell isn't that hard as long as you know some tips and tricks.
For men out there who wish to keep their pleasant smell last for as long as possible, read below for your cheat sheet:
Shower Every day
You've probably noticed why some women still smell good despite skipping a shower. But the thing is, men have more sweat glands than women, making it easier and faster for them to sweat all over their bodies. And when you constantly sweat every day due to your job or other strenuous activities, your sweat could mix with your skin's existing bacteria, resulting in an unpleasant body odor.
What's more, one common mistake most men make is spraying their bodies with perfume to cover up the body odor. Unfortunately, doing this will only worsen the smell as the mixture of your body odor and the strong scent of the perfume will likely clash. To ensure you smell great even when you heavily sweat, you need to take a shower every single day and use an antibacterial wash. Showering every day will keep your skin's bacteria to a minimum, lessening the smell intensity of your body odor.
Spray Some Perfume On Your Bare Torso
Besides taking a shower, it's also a good idea to invest in a men's perfume and stick to one scent only. It will serve as your signature scent in which that particular fragrance will make people, especially women, think about you. When spraying perfume, apply ample amounts on your pulse points like your wrists, neck, and most importantly, over your bare torso.
Some of you may wonder what your torso has to do with smelling great. Here's the thing: that area around your torso tends to release body heat every time you cuddle or curl up with your partner. With the help of your signature perfume, your torso will give off your signature scent every time your body releases body heat during cuddle time.
Use Antiperspirant Deodorant
Using deodorant will also help you smell great throughout the day. An antiperspirant deodorant contains aluminum salts that mix your sweat glands and act as a temporary plug. In other words, it will help reduce the amount of sweat released from your skin surface, especially around your armpits. The less sweat around your armpits, the less likely bacteria will mix to create a foul smell.
Apply Hair Product With Subtle Scent
The scent of your hair can also help make you smell great throughout the day. Thus, aside from relying on your shampoo, it's also a good idea to use a hair product to add a subtle scent. Just make sure you don't apply too much to avoid your hair looking sticky or slimy.
Use Mouthwash In Between Meals
Besides your body, another source of body smell you shouldn't overlook is your mouth. You need to pay attention to your mouth's odor, especially if your job involves constantly facing and talking to many people. The last thing you'd want is for them to cover their noses when talking to you, and you wouldn't even notice it. So, consider bringing a small and portable mouthwash bottle with you when working. This way, you can quickly use mouthwash in between meals or before you start interacting with other people.
Chew A Gum
If you don't have mouthwash, make sure you have some extra sugarless gums in your pocket. Chewing gum will prevent your mouth from drying, which is the leading cause of bad breath. Preferably, go for a gum that contains xylitol as this also helps improve your breath's smell. However, if no amount of brushing, mouthwash, or gums can help improve your breath's smell, talk to your dentist for a proper diagnosis.
Sprinkle Baby Powder Into Your Feet
Another terrible body odor you must learn to control is the smell of your feet. It is true, especially for men who suffer from sweaty feet. Even when your feet are on the ground, people can still smell them, especially when you start taking your shoes or socks off.
So, next time you do your laundry, put a dryer sheet on each shoe to reduce the smell. Then, before wearing your socks and shoes, sprinkle your feet with baby powder to keep your feet from smelling terribly throughout the day. If the smell persists, it may be best to avoid wearing plastic sneakers or shoes in general and focus on wearing leather footwear instead.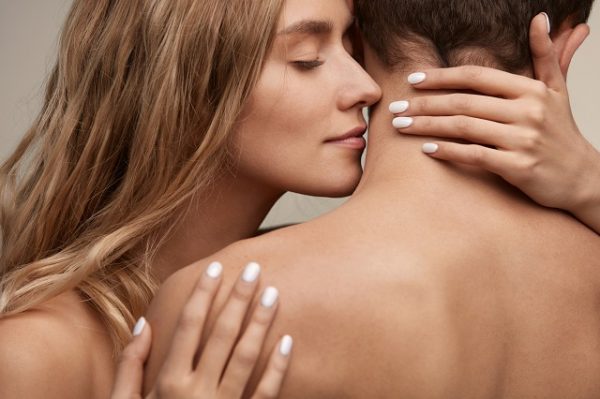 Takeaway
There you go! Smelling great doesn't always mean investing in the most expensive deodorants and perfumes. It's all about practicing good hygiene and investing in the right products that will help you smell better. So, apply these tips and make people ask you, 'What are you wearing?'