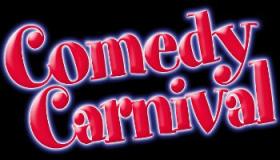 Laughter is food for the soul, so no wonder childhood obesity is so high! Children laugh over 7 times more than adults. Celebrating your birthday – no matter what your age – should be an attempt to create a childlike sense of innocence. In the city of London, a comedy night adds fun to your celebration, to make it a night you can really remember.
When putting together your birthday package it's important to consider these points in order to make the night successful:
Which location to choose
How you'll get there
Where to eat
What comes next
Which location to choose
Whether you're looking for somewhere central, or a little more on the outskirts, you need to think about what else your location should include. Is your priority to be in the bright lights of the buzzing centre, with access to other bars and restaurants? Or do you and your guests prefer a more sedate affair, somewhere on the outskirts? Either way pre-planning your location will ensure that on your night you have more time to be the special one.
How you'll get there
Your choice of location could be influenced by the transport links to get to the venue. Do you and your friends want to spend an evening walking the weary ways of London, will you take a trusty tube or will you breeze in after disembarking a bus? Maybe you're a green keenie with a penchant for cycling. In any case, plan the accessibility of your venue prior to your night.
Where to eat
We've all been there. Paul prefers the Persian Palace but Lucy loathes spices. Before going out on your special day, opt for a restaurant that caters to all of your friends and is easily combined with your existing plan: to catch some fantastic comedy in London. Having this pre-planned will put the fun in fundamental.
What comes next?
Providing everyone still has all their ribs intact from an evening of side splitting laughter, what might you and your friends want to do afterwards? Regardless of whether your preference is to sip on a slow glass of champers or dance your disco duty, the party packages at www.comedycarnival.co.uk could be just what your night needs to be sure you're cracking wise into the night.