Someone told me it's all happening at the zoo – Paul Simon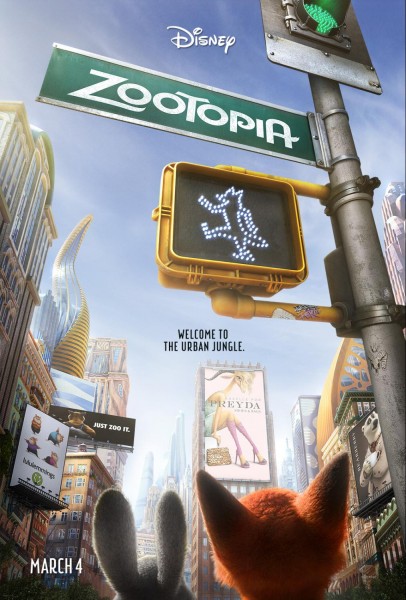 Who would have thought that I, Ms. Champagne Living diva in the raw would fall in love with cartoon characters? Not just ANY characters, but ZOO ANIMALS in a world that somehow mimics one that we live in?
I got to sit down with some REALLY cool folks who made this movie, and we got a little TASTE of what is to come in the final version. I'll be bringing even MORE about Zootopia to you once I see the final film, as I will be heading to Walt Disney World soon for even MORE of an inside look at what looks to be a film that will appeal to both young and old.
Story is the king of the jungle.
That's the Disney motto when it comes to animation at Disney Studios. We got writer and Co-Director Jared Bush, Writer Phil Johnston, Co-Head of Story Josie Trinidad and Head of Editorial Fabienne Rawley to sit down with us and take us on the journey of the creation that is Zootopia. I was enthralled by the incredible research that goes into the details.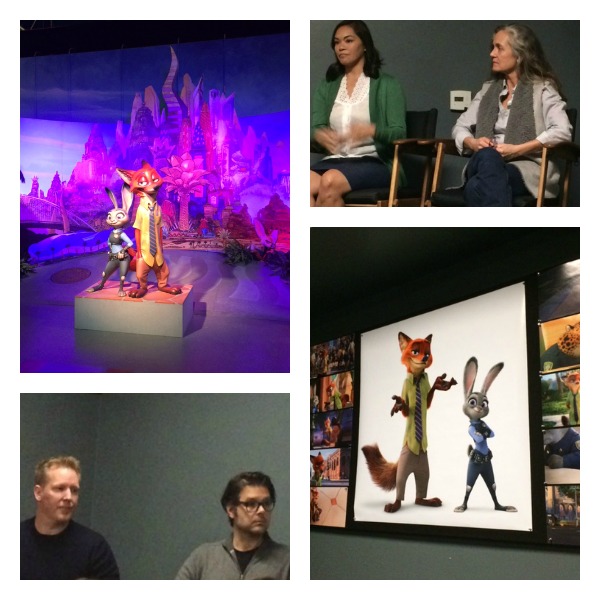 Since they went about creating a world that replicates ours in so many ways, they actually created an animated version of 64 different species of animals.
Research, research, research. The filmmakers on this project spent so much time studying the LIVE versions on location to learn the intimate details on animal behavior, gate, and even how fur moves.
Much like the world that we live in, Zootopia offers various "habitat neighborhoods" – for example you'll think of Dubai when looking at Sahara Square or an arctic outpost in Tundra Town.
A woman in a man's world of work is tough, as we all know…but imagine being a BUNNY on a police force full of big tough animals like rhino's and water buffalo.
The filmmakers actually act out the script to see if it works as they go along. We got a sneak peek into the process LIVE as Josie Trinidad did some impromptu acting of Judy Hopps and Nick Wilde in a scene from the movie. BRAVO!
It takes FOUR YEARS to bring an animated story to life. This job is definitely for the patient.
We even got a little Anim(AL)ation insight from the Head of Animation Renato dos Anjos and Animation Supervisors Nathan Engelhardt and Chad Sellers.
We learned things like how they got 4-legged animals to walk on 2-legs and make it look authentic.
How to slow down a giraffe (they run extremely fast) to see the gracefulness of their motion.
Capturing the intricacies of a bunnies movement.
How they used a wind simulator to create motion of everything from grass and trees to the fur on the animals.
Keeping the proportions between the different species so it had a realistic look.
Frankly, it takes an ARMY to create an animated feature! There were over 500 animators working (and I have a hard time getting along with ONE co-writer – I can't imagine).
Capturing the essence of an animal in an animated version is such a precise art. As you can see from this clip, they did a BANG UP job.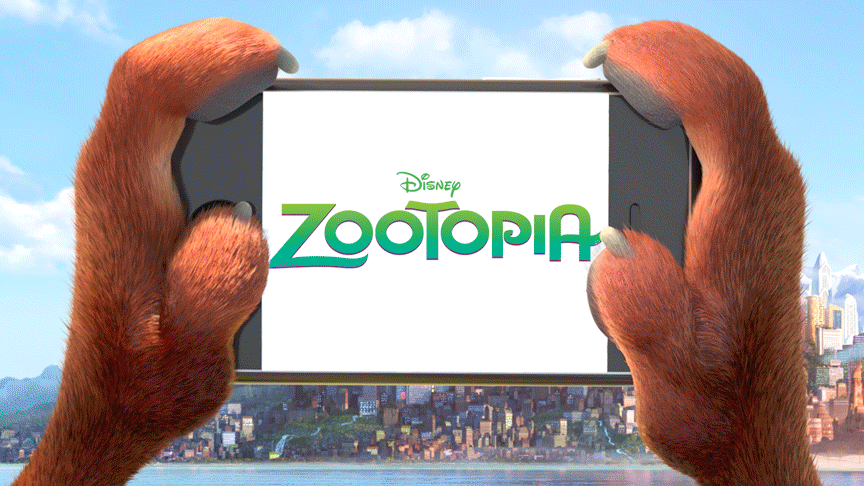 ZOOTOPIA opens in theatres everywhere on March 4th