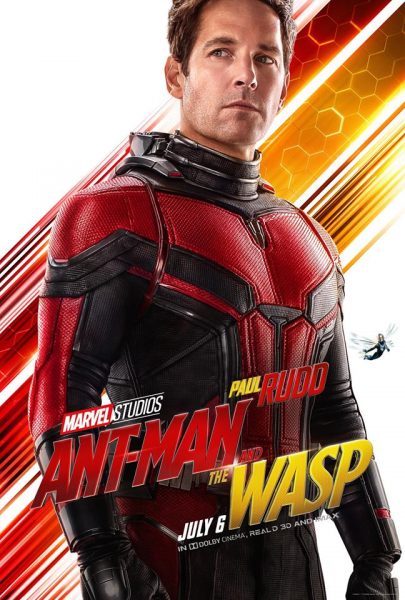 The MCU
When I first heard those letters over chatter as I sat with my fellow bloggers in Los Angeles this weekend, I shook my head and thought to myself…                                    There is a university for Marvel characters?
Yes, that's just how clueless I was.
The backstory
I am married to a man, and have an adult child who's biggest joy would be sitting in a theater from morning through night doing a movie marathon, after which they'd come home and argue everything from general impressions to camera angles, as my eyes glaze over. Don't get me wrong…I love a good RomCom, will sit on the edge of my seat for a documentary, and spend DAYS at a film festival featuring art-house films. Mr. S would call me a snob and he's probably right. I used to turn up my nose at Superheros in weird costumes….
I confess
This week I was in Los Angeles with my Disney friends screening Ant-Man and The Wasp, and if someone can be "turned Marvel" – that's just what happened. There was no brainwashing or coercive persuasion. There was no secret meeting with people in dark hoods chanting. There was no withholding food or water (just the opposite – they LURED me with food, popcorn, water and 3D glasses). At the 2 minute mark in this flick, I realized I was smiling (and not contemplating an escape from the theater). That smile turned to a gasp, then laughter and back to smiling over the course of 2 hours. I was HOOKED.
My dozen no spoiler reasons you should see Ant-Man and the Wasp
It's Fun
Because OMG – Michael Pena
While it's not a RomCom, there is a romantic tease
Because #WomenPower
It's Smart
It will have you on the edge of your seat rooting for the good guys
It's Exciting
Some of the dialogue feels like a riff
You'll feel like a wide-eyed kid again
You'll wish your dad was like Scott (Paul Rudd) when you were young
You'll realize that you really don't take it all with you in your handbag when you see what they can carry
You might get over your Myrmecophobia (go ahead….look it up)
On the other hand
It will make you feel guilty that you aren't going to the gym enough
Your fear of ghosts might return
You'll spend a fortune on iTunes buying those songs you used to love
You may have a new fascination with your child's Hot Wheels cars
You might swear in front of your spouse, friends or complete strangers before leaving the theater
You'll wonder why plastic surgeons can't do virtual face-lifts
Zippy's HOT TIP
Don't leave when you first see the credits come up. HEY, I SIGNED AN NDA…so that's ALL I'm saying.
Mark your calendar!Ant-Man and the Wasp opens nationwide on July 6th