Ava received a copy of this book for review. All opinions are strictly her own.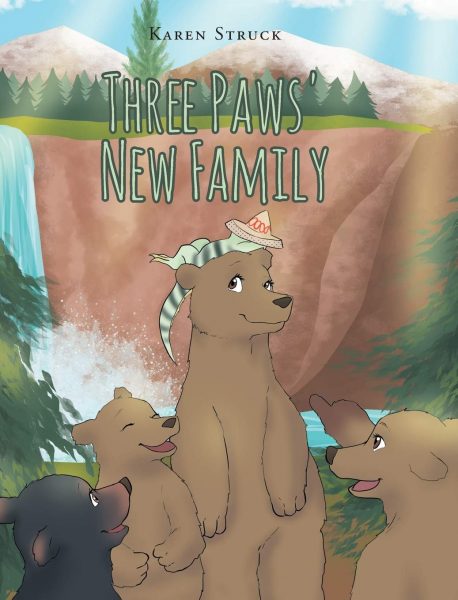 Yes.
I admit it.
A Wrinkle in Time by Madelaine L'Engle leans happily against Faulkner's Sound and Fury in my bookcase. Goodnight Moon hovers next to Malcolm Gladwell's Blink. Rasputin and the Bobbsey Twins cuddle together like old friends. I am that kind of reader.
When the opportunity to review children's' books hits my desk, I'm on it. Yup. I'm a goner.
Three Paws' New Family is a lovely little tale set in the wilds of Alaska with alluring illustrations for children ages 3 to 7. Three Paws' New Family presents Boots, a loveable and loved little grizzly bear cub with an injured paw due incurred while playing hard. When Boots' sister, Chinook, hurts her paw also, Mom Grizzly sends Boots to collect pine needles for his sister's poultice. Enter: a nasty mountain lion who is scared away by a little black bear named Sockeye. Sockeye ad Boots become friends right away. Sockeye lives in a spruce tree with her companion, Pepe the iguana.
With marvelous illustrations, and easy lessons on friendship, differences, and family love, Three Paws' New Family is a treat and a great read for the younger set.
Available via Amazon.com – $18.95
Karen Struck, author
Page Publishing, March 2020