This post has been sponsored by CheapOAir. All opinions are strictly those of the Champagne Living staff.
Traveling to any new city for the first time is both exciting and sometimes frustrating thing to do. As a traveler, I know that finding your way around a new city can be a challenging task. Finding everything you need to and visiting the best sites is sometimes difficult. And of course, locals always know the best places to visit and the best places to get around, but visitors are often at a loss for this information.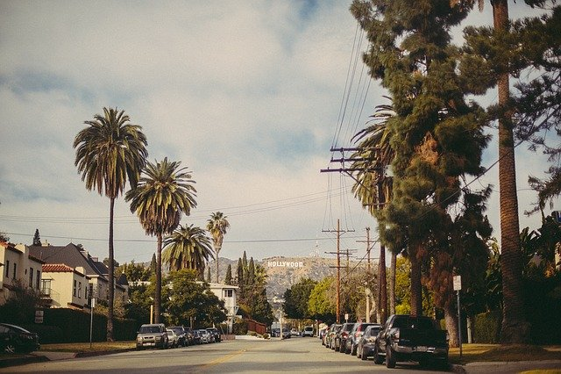 I recently took an LA vacation and was looking for things to do around the city. I am an East Coast gal, and the other coast is such a different experience for someone who grew up in small New England cities. Of course, I did my due diligence and searched online for at the very least, an outline of what I wanted to do. Unfortunately,  so many of the travel websites did not tell me exactly what I was in for before I traveled, but luckily I found a lot of great information and a video link from CheapOair. It gave me excellent information about what to expect during my LA vacation. I'll have more info on what CheapOAir has in store at the end of this post, but I wanted to share MY LA experience with you first.
The best thing about this vacation, other than the things to do in Los Angeles, was all of the advice that the online host gave. He clearly explained that people drive everywhere in Los Angeles (not like in New York or Boston). I had assumed before traveling that it was a big city and that I would be able to walk everywhere. I was completely wrong. Thanks to this video I was able to rent a car before my travels so that I didn't feel stranded. Having reserved a car was a lifesaver on this trip because I did not have to worry about a reservation and was able to freely come and go as I pleased.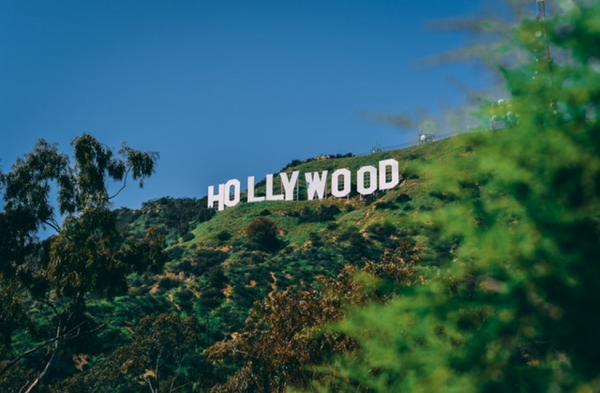 The most iconic thing people think of when they think of Los Angeles is the Hollywood sign. I wanted to make sure that I got to see this when I went there. The CheapOair video also gave me great information about how to best view the sign that only locals know of. Looking at the sign from a hotel room, you think…OH, there must be a direct highway to get there, but I was wrong. They advised me to drive up into the hills. From there, I was able to get a great view of the sign and a few awesome pictures.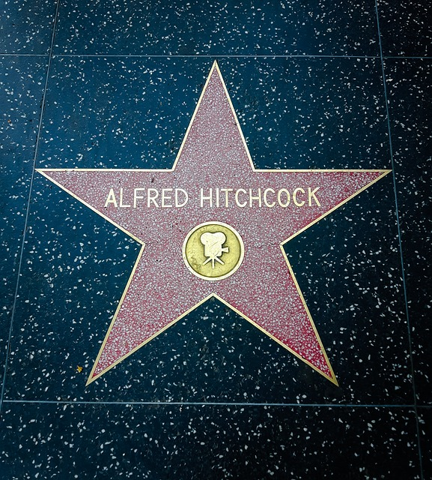 Another great thing I did when I traveled to Los Angeles was walking down Hollywood Boulevard. On this street, I was able to see celebrity handprints and footprints. Mr. S and I were able to find our favorite celebrities and take pictures near their names (and yes, I did the total tourist thing and place my hands in the handprints…I know, I'm a dork, but it was fun). While I thought this would only take a few minutes to do, it was so exciting that we ended up spending a couple of hours walking down the street and just looking around. Just remember to look up every now and then so that you don't walk into people (I say that based on one experience).
If you are looking for something to do in the evening you should highly consider seeing a show at The Comedy Store. This comedy club is a world-class club known to attract some of the largest comedians. I loved my trip to the club, even though I only had the chance to see a few local Los Angeles comedians. They were all hilarious and it helped spice up my trip and keep me laughing.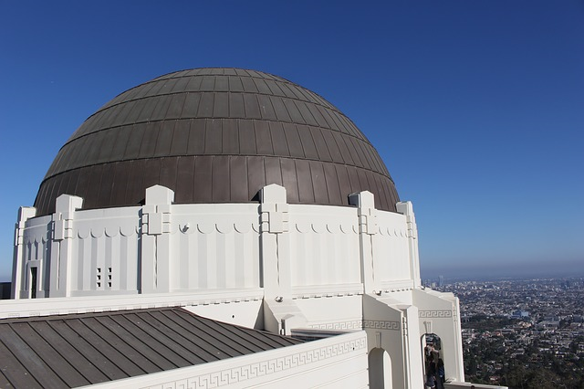 But, one of the best places I visited in Los Angeles was the Griffith Observatory. This amazing building was full of things to look at. It had a huge influence on the majority of television, movies, and music productions that took place in LA. Getting to see the impact that this place had on a huge number of directors, actors, actresses, music producers, and others in the business is something that should be seen by everyone. NOTE: This place is often crowded, so try to go early if you can.
If you grew up listening to rock and roll or still listen to it today you need to visit Sunset Strip. This small strip of road in West Hollywood is full of all of those iconic spots and is often called the birthplace of rock and roll. It is full of unique shops, museums, restaurants, and nightclubs. Make sure to catch a show while you are here and see why so many rock and roll musicians have played there. Take a deep breath, because while they seem a bit gritty from the outside, remember that these were the spots that you grew up hearing about in the '70s, '80s and '90s, and where the music of our generation was made.
Travel Town is another great area to visit because it is full of old-time railroad cars. You can walk through the cars, take a tour of the area, and learn a lot about the railroad. The American railroad helped build this great country so being able to learn more about it was a huge thing for me to do in Los Angeles.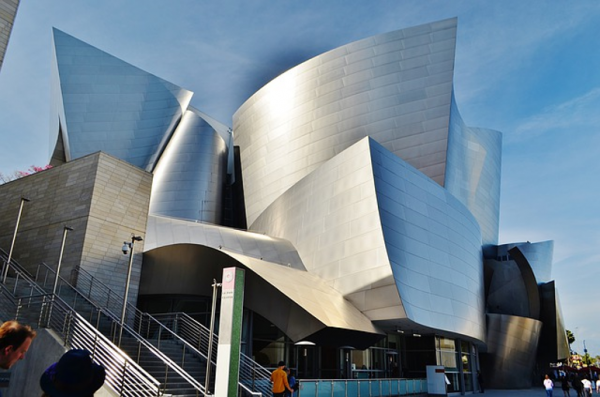 If you want to take a free tour in Los Angeles, as I did, try to include a visit to the Walt Disney Concert Hall. This beautifully designed building is full of amazing architecture that left me in awe. I was amazed to see the detail that was put into each and every aspect of the building. From the outside to the inside I could not help taking pictures of everything that I saw. While I did not personally get a chance to watch a concert take place I talked to locals that did. They said that it is an incredible experience that I need to do next time I visit Los Angeles (another reason to return).
Los Angeles is an amazing city to visit because there is always something new to do. I was able to experience things in Los Angeles that I would not have been able to experience in any other city in the world. These were some of the top places that I visited on my vacation to Los Angeles. If I had the time I would have loved to stay longer and see more. I would have loved to have seen every spot that was mentioned in the video series on YouTube.
Now that I have found this video series about Things to do in different locations around the country and the world I will surely be subscribing to the CheapOair YouTube channel. The video that they produced about Los Angeles gave me a ton of free and useful information. If you plan to travel anywhere you should definitely look at CheapOair for information.
SECRET: CheapOair will also be giving its followers an opportunity to participate in an event. While they have not released any information yet I have already subscribed to their YouTube channel and am following them on Instagram, Facebook, and Twitter so that I will hear about their news first.