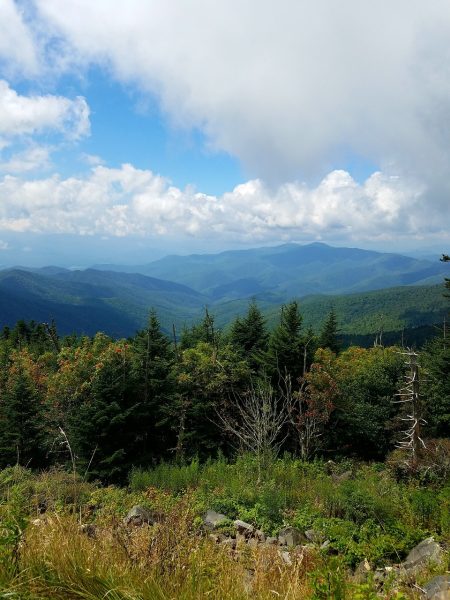 Wears Valley is a small town on the foothills of the Great Smoky Mountains in Tennessee. The place is known for its natural beauty and recreational activities, giving visitors a taste of rural Appalachian life. This town may be small, but it's a perfect destination for everyone, be it couples, families, or singles. With its rolling hills and fresh mountain air, Wears Valley provides a perfect respite from the hustle and bustle of daily life. Plus, its friendly community and local shops and dining places make it a one-of-a-kind place to create lasting memories.
So, if you're interested in knowing what fun things you can do here, read on below:
1.     Scenic Drives
One of the easiest ways to take in the natural splendor of Wears Valley is by car. The 11-mile Wears Valley Scenic Drive winds through the valley, offering stunning vistas of the surrounding mountains and farmland.
Popular stops include the Metcalf Bottoms Picnic Area and the Sugarlands Overlook. For a longer drive, take the 11-mile Cades Cove Loop Road through the Great Smoky Mountains National Park. During the drive, abundant wildlife, historic buildings, and wildflower meadows await, which will make the ride more fun. A scenic drive through the valley is the perfect way to spend a sunny afternoon.
2.     Dining
If you've worked up an appetite after all the outdoor adventures, Wears Valley offers an array of dining options showcasing delicious local cuisine. For those wanting to experience the best, visiting any of these Wears Valley TN restaurants is a must.
Hillbilly's Restaurant serves hearty meals like banana foster French toast and burgers.
Elvira's Cafe is perfect for those in the mood for flavorful breakfasts or evening delights, offering dishes like pancakes and country ham steak.
For those who prefer Southern staples, Grandmother's Kitchen is known for its jumbo biscuits and gravy.
Paw Paw's Catfish Kitchen stands out for fans of Cajun cuisine with offerings like gumbo, jambalaya, and fried catfish.
And for barbecue enthusiasts, Boss Hogg's BBQ is the go-to spot for authentic Southern barbecue.
Wears Valley's dining scene offers something to satisfy any taste, from cozy cafes to barbecue joints.
3.     Hiking
Hiking is a great outdoor activity in typically every Smoky Mountain town and Wears Valley counts just the same. Due to its proximity to the National Park, it offers short nature walks to challenging mountain treks where hikers can enjoy miles of trails. On their way, they can also explore quiet streams and encounter local wildlife, which adds to the experience.
Some of the most popular trails include:
Laurel Falls: The Laurel Falls Trail is a 2.6-mile round-trip hike that leads to a beautiful 80-foot waterfall. The trail is paved and easy to moderate in difficulty, making it a good option for families with children.
Metcalf Bottoms: It's quite close to Wears Valley. The driving distance is only about 10-15 minutes, depending on where you start in Wears Valley.
Spruce Flats Falls Trail: Spruce Flats Falls Trail is a 1.8-mile round-trip trail that leads to a beautiful 30-foot waterfall in the Great Smoky Mountains National Park. The trail is moderately challenging, with some steep sections and rocky terrain. It is not recommended for young children or those with mobility issues.
4. Tubing on the Little Pigeon River
The distance from Wears Valley to the Little Pigeon River is approximately 30 minutes via car. However, this distance is worth traveling if you want to enjoy a fun-filled day doing water activities. The most popular one is tubing down the Little Pigeon River. Collect a tube and life jacket from any nearby outfitters and enjoy relaxing float trips down the river.
Floating lazily downstream, tubers can take in the lush forests, chirping birds, and mountain scenery all around. Some sections also have gentle rapids, adding some extra excitement to the journey.
Tubing the Little Pigeon is fun for all ages and makes for an unforgettable summer memory. Along the shores, remnants of old homesteads, mills, and moonshine stills provide glimpses into the valley's past. With the cold mountain water and beautiful natural surroundings, tubing is a can't-miss experience.
5. Fishing
Anglers are drawn to Wears Valley for its pristine mountain streams and rivers teeming with trout. The Little Pigeon River is renowned as one of the best trout fisheries in the Smokies, with rainbow, brown, and brook trout eager to bite a line.
Other prime fishing spots include the Middle Prong of the Little Pigeon River and tributaries like Gully Creek. For an enjoyable day of casting for that perfect catch, Wears Valley offers serene settings, healthy fish populations, and plentiful access points along the waterways.
6. Horseback Riding
One of the most popular activities in Wears Valley is horseback riding. Several stables and ranches in the area offer guided trail rides through the valley's peaceful surroundings. From beginner to advanced, riders of all experience levels can enjoy scenic views of the mountains and forests as knowledgeable guides lead the way.
Some ranches offer riding lessons and camps for kids and teens. Others take riders on adventurous excursions to waterfalls and other backcountry destinations. Gliding through the valley on horseback creates an unforgettable experience and memory.
7. Shopping in Wears Valley
Between outdoor adventures, visitors will enjoy browsing Wears Valley's unique local shops showcasing regional arts, crafts, and goods. The Wears Valley Antique Mall houses over 20,000 square feet of treasures from over 100 dealers. Find anything from antique furniture to vintage jewelry, glassware, toys, and more.
Aunt Debbie's Country Store, Thomas Pottery Gallery, and Heirloom Art Studio are just a few of the shops where you can search for that perfect Smoky Mountain souvenir, like jams, jellies, candies, and crafts made in Tennessee. For one-of-a-kind artisan wares, pottery, woodwork, and more, stop by the Great Smoky Arts & Crafts Community.
8. Festivals and Events
Throughout the year, Wears Valley hosts fun community festivals and events celebrating the town's heritage and culture. The annual Wears Valley Fall Festival in October includes arts & crafts, food vendors, daily music events, and activities like a pumpkin roll race down the hillside.
Other events include antique car shows, 4th of July festivities, art and craft fairs, and more. For a dose of music and mountain culture, these hometown festivals capture the spirit of Wears Valley.
9. Camping
Wears Valley is a paradise for campers, surrounded by the Cherokee National Forest and Smoky Mountains. Several area campgrounds offer tent and RV sites in gorgeous natural settings. Visitors can sleep under the stars, cook over a campfire, and wake up to mountain views and fresh air.
Less developed options are also available where you can camp along the Appalachian Trail or at primitive sites along the Little Pigeon River.
Conclusion
With its natural splendor, a wealth of outdoor activities, unique local shops and eateries, and friendly small-town charm, Wears Valley offers the best of rural Appalachian life in Tennessee. Just a short drive from the amenities and attractions of Pigeon Forge and Gatlinburg, the valley provides a peaceful home base for Smoky Mountain adventures.
From horseback riding to hiking, fishing, scenic drives, and more, Wears Valley has something for everyone. Its community festivals and camping also let visitors fully immerse themselves in mountain culture.