When you buy your home, it is only natural that you would want to make the most of the property and look to put your stamp on your home for however long you plan to live in it. In fact, many people choose to renovate their home over moving to a new property when they outgrow their living space.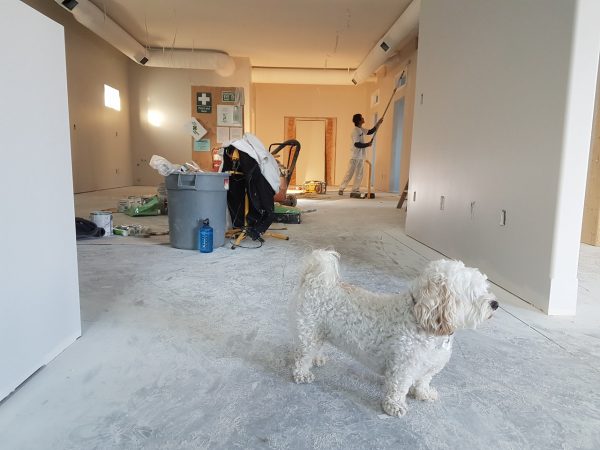 There are many reasons people want to maximize their investment, from making sure the house sells for its maximum potential should they sell. To accommodate a growing family or simply to update old and worn fixtures and fittings. But knowing exactly how and where to invest money in carrying out renovation work can help you to make sure you aren't simply wasting money that you can't recoup when you do sell or even worse, lowering the value of your home.
As a general rule of thumb, it is widely thought you should spend approximately 1 to 2% of the value of your home per year on renovation or updating work. When it comes to remodeling or adding value you want to spend a percentage of the value of your home per room. If your home is worth around $200,000, and you want to update the kitchen. you want to keep your costs under a maximum of $30,000.
What type of work should you carry out to be able to add value to your property and see a return should you or when you sell?
Garden
Gardens can often be overlooked when it comes to planning work to add value to your home. When in fact, it is one of the best ways to add value to your home for relatively little input, especially if you have the know-how to do the work yourself.
Landscaping can be expensive especially when you are starting from a rough uncared outdoor space. But it is worth spending on work in your garden.  By doing this, considering things such as a new patio or decking and adding in lighting can make all the difference as well as investing in a well-manicured lawn or replacing worn and tired lawn areas for artificial grass. The right type of garden makeover can add up to, if not more than double your initial investment.
Loft Conversion.
If you need more space in your home, then looking at extending upwards will not only enable you to create extra space in an area of your home that is often underutilized, but it can also help you to add double your investment to the value of your home.
Work with contractors to discuss the best options for your home when it comes to turning your loft into another room, consider all your options such as creating a master bedroom with an ensuite if you have space or using it as a kid's room, toy room or even an office space.
Planning Permission
This option doesn't involve doing the work yourself, however, gaining permission for an extension, loft conversion or a permanent fixture in your garden ie a standalone office, summer house or annex can considerably increase the value of your home and boost its appeal to potential buyers. Planning permission does have a time limit so this option will only be valid should you want to sell within a relatively short time frame.
Extra Bathrooms
One of the easiest ways to add value to your home is to increase how many bathrooms the property has. Downstairs toilets with an upstairs family bathroom can add around five times its expense to your value. Likewise, with an ensuite, you can add up to $15,000 depending on where you live and the quality of the work, and the standard of finish.
Extra Bedroom
Restructuring the layout of your home can seem daunting and an unnecessary task. However, adding space to smaller rooms or even creating extra rooms by utilizing wasted space in the bathroom or other rooms can not only increase interest in your home but also help you to up the asking price when you decide to sell.
Decorating
A freshly decorated home is really attractive to potential buyers. Hiring professionals to give a high-quality finish will add instant appeal and remove smaller issues that can put off buyers. Chipping paint on woodwork, peeling wallpaper and stained ceilings can instantly lower the value of your home and lead to buyers offering less than the asking price and the value of your home. Don't neglect the outside of your property too; a fresh lick of paint and a good clean-up using a power washing company can make a huge amount of difference to the curb appeal of your property.
Knocking Down Walls
Open plan living is becoming more and more popular. Creating communal spaces where people can sit, eat and socialize together in one larger space can see you increase your value by over ten times the cost of knocking down the wall. One area that benefits most from this type of work is the kitchen and dining area. By opening up the kitchen to flow from your main lounge area or dining room you can create a beautifully open space that gives the feeling of a much bigger room than if the existing wall remains.
You must do your research before investing any money on major home improvements and a great way to start is to look at any work your neighbors have had done to give you an idea of what you can reasonably expect to be able to carry it on your own property. Likewise with resale value. Knowing the average selling price for your area can help you to determine how much you should spend on renovation works to be able to efficiently add value to your home without it becoming a money pit from which you can't claw back costs should you sell.