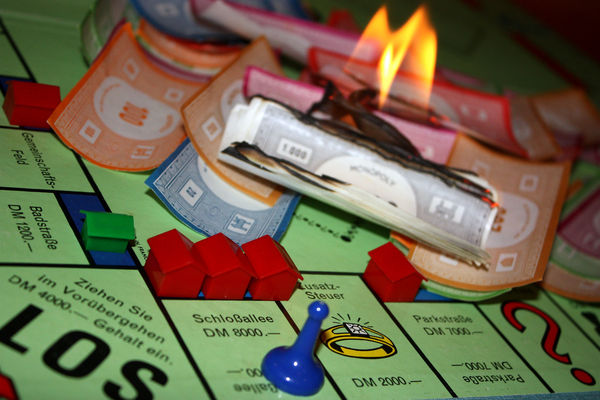 The beginning of the year is a GREAT time to make financial resolutions. I know that I need help organizing my finances and making certain that I'm saving for our future. Sometimes it's difficult to know where to start and HOW to improve. Today Rick Rogers author of The New Three-Legged Stool: A Tax Efficient Approach To Retirement Planning has agreed to give Champagne Living's readers seven tips.
"Just as you would embark on an exercise program to lose weight and get physically fit, there are simple steps you can take that will lead to being financially healthy and fit."
Here are Rodgers' tips for improving your financial life in 2013.
1. Review your credit report – Borrowing money isn't the only reason to check your credit. Employers check credit reports and so do insurance companies. Your credit score can have a profound effect on the amount you pay for auto and homeowners insurance — and perhaps on health and life insurance in the not-too-distant future. Order your free credit report at AnnualCreditReport.com.
2. Set up an Automatic Savings Plan (ASP) – If your employer doesn't offer this through payroll deduction you can set one up through your bank or brokerage account. Simply have a certain amount of money withdrawn from your checking or savings account each month and deposited into your investment account. That way, you save it before you ever have a chance to spend it. Try to increase the amount you invest at least once a year.
3. Establish a cash flow plan – Business owners know you can't control what you don't track. Take the time to forecast your income and expenses for the year, and put it in writing. Then adjust those numbers to reach your goals, such as paying down debt or replacing a car. Track your progress on a regular basis by holding a monthly family finance meeting to review the plan.
4. Pay off your credit cards – It's especially important to take action on debt in 2013. Cash doesn't earn much interest sitting in a deposit account (less than 1 percent) and even "low interest" credit cards charge 10 to 12 percent. So if you're sitting on any extra savings, consider using it to pay down credit card debt. Your cash flow plan should include a schedule to eliminate credit card debt as quickly as possible.
5. Shop your insurance – Insurance agents are often paid commission based on premium levels, so they have no incentive for finding existing customers lower premiums. However, there is a huge incentive for a competing agent to find you the lowest premium in order to win your business. Make note of the coverage levels you have for your homeowner's and auto policies and use them to comparison shop. Look at ways to save on your health insurance coverage, too, such as switching to a high-deductible plan and opening a Health Savings Account.
6. Write an estate plan – At a minimum you need to have a valid will, power-of-attorney (POA) for your finances and health-care decisions, and a living will (Advanced Healthcare Directive in some states). Decide who will be your personal representative in the event you become incapacitated (POA) or at your death (executor). If you have minor children, choose who will raise them in your absence and establish a testamentary trust for their finances.
7. Meet with a financial adviser – An adviser is to financial planning as a personal trainer is to an exercise program. Allow yourself to be held accountable by a third party who will push you to help yourself. Good advisers will help you develop a budget, look at your debts, tax situation, retirement and college savings, estate planning and insurance. You don't have to be a high-net-worth individual to seek the assistance of a financial adviser. Go to the National Association of Personal Financial Advisors (NAPFA) and search for one in your area.
Don't just make a vague resolution to save money. According to Psychology Today, of the millions of American's who make a New Years resolution, 40 percent have already failed by Jan. 31. Let 2013 be the year you make lasting changes to improve your financial life.
Certified Financial Planner Rick Rodgers is president of Rodgers & Associates, "The Retirement Specialists," in Lancaster, Pa. He's a Certified Retirement Counselor and member of the National Association of Personal Financial Advisers. Rodgers has been featured on national radio and TV shows, including "FOX Business News" and "The 700 Club," and is available to speak at conferences and corporate events.
Photo credit: alles-schlumpf / Foter.com / CC BY-NC-SA