This post is sponsored by Aflac. I was compensated for writing it, but all opinions are 100-percent mine.
If I told you that life has always been flutes of "Champagne Living," I'd be lying. I don't know too many people whose life has always been smooth sailing. It's all in how you prepare for the tough times that make them a little easier to overcome.
Take for example my accident.
In 1998 I was walking down a flight of stairs in the rain at a train station. I was holding the metal rail with my right hand while I clutched my espresso Frappuccino in the left. I was heading to my regional office in Boston to help put together a program for my top employees in the northeast. With one step, my entire life changed. As I stepped down I felt my knee buckle from under me. I couldn't walk down, I couldn't walk up. The commuter rail was approaching so I sat down and went step by step on my behind. Once on the train, the conductor called ahead for an ambulance to meet me at the station in Boston. That one step changed my life forever.
What should have been a simple torn ligament turned out to be a tear of EVERY ligament in my right knee and the scar tissue began to form from the trauma IMMEDIATELY. It took seven surgeries and ten years of intense physical therapy to walk again. Today I still live with a flexion contracture and am facing spinal (and possibly hip) surgery from that day 18 years ago.
I wasn't prepared
Other than the insurance provided by my employer, there was nothing else. My self-employed husband and son would be left without insurance (I provided it through my job) and our income decreased dramatically.
This year
It happened again. Mr. S ended up in the hospital not once, but TWICE. We were not prepared. With his illness, we've paid well over $10,000 in co-pays over the last 6 months. We had just bought a new home and the money I had put aside for our remodel was going to be used for his mountain of medical bills.
I FINALLY learned my lesson
Growing up I had been a Girl Scout. You'd think that I would know to "Be Prepared." It took him getting sick to remind me how we needed the extra income. Now into our 60's, illness, hospitalization, and accidents (like the one I had) are more likely to happen.
Supplemental Insurance
While health insurance took over for some of the hospital bills, we still had to pay deductibles and the bills at home piled up.  Little did I know that supplemental insurance from Aflac pays cash when you're sick or hurt so you can focus on recovery, not financial stress.
Major medical policies like the one that I had pay doctors and hospitals, but Aflac pays cash directly to the insured (unless otherwise assigned), who can decide how to best use the benefits. Whether it be to pay the deductibles, going towards household bills, or even paying for help while you're recuperating. It turns out that Aflac can provide a little "Champagne Living" assistance in the form of cash benefits to help you get through the most difficult times.
Don't be like me
I put it off not once, but twice. Now that we're heading towards retirement (yes, I WILL be closing the computer for some slow travel), there may be only a few more benefits open enrollment periods left.  Now is the perfect time to ensure your benefits are doing the most they can for you.
One of the best parts about supplemental insurance is that no matter your life stage, you can choose the policies that best support your unique needs.

The hard part isn't that hard after all
Deciding what kind of supplemental insurance you or I may need is easier than you think.
Cancer Insurance – we both have a family history of cancer
Critical Illness Insurance – as we age, critical illnesses just become more common
Hospital Indemnity Insurance – after Mr. S's heart scare, I'd love to not have to dig deep
Life Insurance – If either Mr. S or I pass, our income would decrease (even if we're both on Social Security). Being able to maintain my lifestyle is critical to enjoying the rest of my life.
These would give me the peace of mind to know that we would be covered if the worst happened to either of us.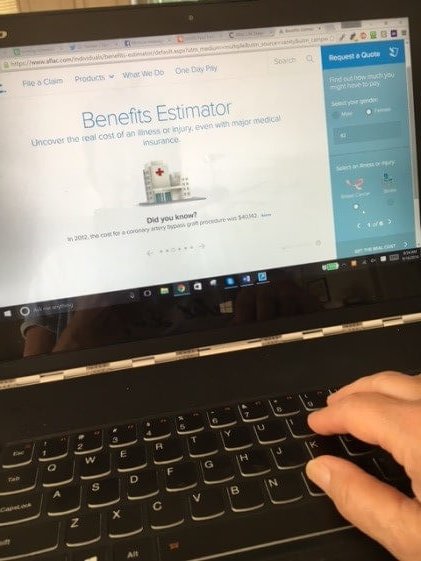 Where do we begin?
Aflac makes it easy. You can ask your human resources manager which Aflac supplemental insurance policies are available to you. Or if you're a DIY'er like me, you can check out the Aflac Benefits Estimator to calculate the amount Aflac can provide to help with out-of-pocket costs that may not be covered by your major medical insurance at aflac.com/benefitsestimator.
So, what are you waiting for?
Accidents happen when you LEAST expect them. Being prepared is so much easier than having to scramble when something happens and Aflac can help give you that peace of mind.


Policies may not be available in all states. Limitations and exclusions may apply. Benefits are determined by state and plan level selected. Coverage is underwritten by American Family Life Assurance Company of Columbus. In New York, coverage is underwritten by American Family Life Assurance Company of New York. WWHQ | 1932 Wynnton Road | Columbus, GA 31999.
Z161056T                                                                                                                             10/16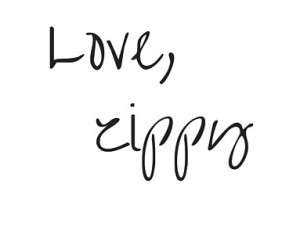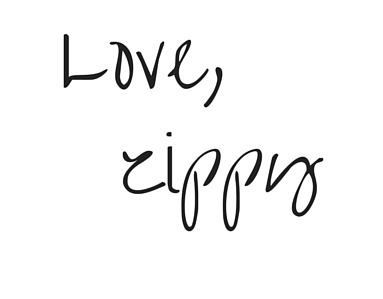 I was selected for this opportunity as a member of Clever Girls and the content and opinions expressed here are all my own.