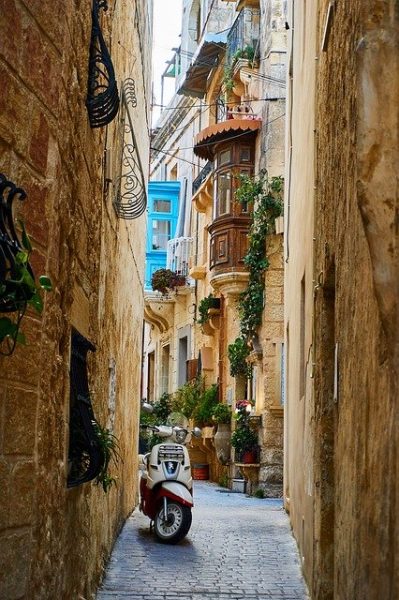 If you're considering changing your living environment and moving somewhere warm, safe and positive, Malta is definitely the spot for you. However, if your mind's made up and you plan on settling in this beautiful Mediterranean island-nation, there are at least a few things you should know and be wary of. In this article, we will list the most essential must-knows for moving to Malta. Without further ado, here they are.
Learning Italian can be a huge plus
You are probably already familiar with the fact that around 9 out of 10 people here will speak fluent English. However, what a lot of people don't know is that a majority of Maltese citizens also know Italian. Due to its close geographical proximity to Malta, both nations are reliant on one another and economic, as well as political ties are strong. This means that if you plan to settle and stay for long, learning Italian could be a huge advantage for you in search for a job or when networking.
Swap regular taxis with ride-sharing
Owning a car in Malta isn't the top priority for most citizens. A lot of people go about on foot or by using public transport in Malta. But the best ratio of comfort, convenience and price comes in the shape of ride-sharing and car-pooling apps. Regular taxi bookings aren't too popular amongst locals as their reputation isn't all that great. However, ride-sharing platforms in Malta have great reputation and can take you almost anywhere on the island for as low as 4€ or thereabouts. For travels around the island, the perfect choice is Cool – a ride-sharing platform.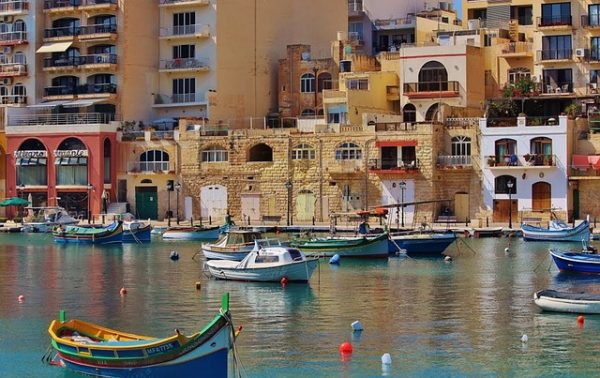 You can invest your way into citizenship
If you become very fond of Malta and want to settle here permanently, you might be interested in knowing about how to gain Maltese citizenship. Well, there are many ways to obtain such a privilege, but more and more tourists are embracing the option to invest for citizenship.
The program is exclusive to Malta and offers the possibility for individuals, who invest designated sums of money into the country and its local economy, to get a Maltese passport.
The requirements are:
Buy a house or living accommodation worth at least 350,000€
Purchase government bonds for no less than 150,000€
Invest at least 650,000€ into Malta's fund of health and national development
In short, if you have at least 1.15 million euros to spend, you can become eligible for a Maltese passport.
Getting a residence card (only if you're employed)
If you plan on staying for long and getting a job, then a resident's ID card is a must-have. In Valletta's St.Zachary Street you can find Jobsplus (Malta's Public Employment Services). Visit them to confirm your employment status and then, head on over to the Evans Building, where residents can apply for the resident's card. Some forms will need to be filled, as well as some information will be gathered. The latter includes: a photocopy of your passport, a copy of your work contract, Maltese tenancy agreement, and a Jobsplus employment certificate. If you don't have any of these documents, the residence card cannot be given to you. Thus, make sure all of the aforementioned legal affairs are in order before proceeding.
There are numerous different benefits, but in general, it simplifies your day-to-day life here, in Malta.
It's hard to find an apartment and easy to seek out a job
There are two main contrasts for living in Malta. It's very simple to find employment, but it's very challenging to land accommodation at reasonable prices.
Since there are a lot of international companies which are based in Malta, you can expect to see a lot of necessity to fill vacancies. These range from entry-level all the way to senior management. Furthermore, you can expect other benefits from your work as well.
But, when it comes to apartment hunting, things get a bit more difficult. You can have a hard time even finding homes in close proximity to your job or business which could end up forcing you to compromise on a lot of things. This is why, if you see a vacancy, don't hesitate and grab it, even if it's slightly above your budget. Another opportunity might not open up anytime soon…
Relaxed and laidback Mediterranean way of life
And the final tip we would like to give is the acknowledgement of the laid-back and inviting lifestyle of the local population. Pretty much everyone is very warm and hospitable, which will make your time in Malta special, exciting, and the integration – smooth!