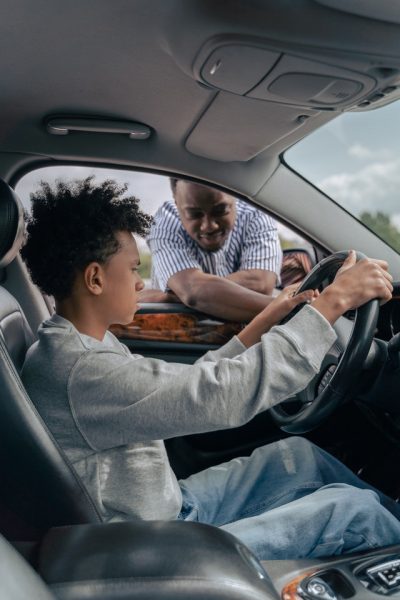 For those who live in places where you need to drive to get around, getting your drives license is a big deal. It represents a new level of freedom and responsibility.
However, you can't take a driving exam without getting a learner's permit first. A learner's permit is a restricted license given to those learning how to drive.
With a permit, you're allowed to drive a car, as long as you have an adult passenger in the front seat supervising your driving at all times.
To gain your permit, you need to take a permit test. But how do you practice for this type of driving exam?
This article will walk you through everything you need to know to pass your test.
Study the Drivers Manual 
Every state has a drivers manual, published by the government and designed to give information to drivers in that stage.
The learners permit test doesn't require any actual driving, so you can essentially study for it as you study for any other test. Obtain a copy of your state's driver's manual, or just simply read it online. Study the material and become as familiar with it as you can.
There should be a Rules of the Road" section of your manual — something that will let you know federal and state laws about driving. There are likely going to be some questions about this material on your driver's license test.
While there's no experience quite like getting on the road, you can learn a lot from this manual. You'll learn what certain road signs mean, and what you can and can't do.
Studying your manual diligently won't just make you more likely to pass your test. It will also make you a better driver.
Take Some Practice Tests
The best way to make sure that you really understand what's in your states' driver's manual is to take some practice tests. Fortunately, the internet has made it easier than ever to find practice tests.
The practice tests will give you a sense of how the questions will be worded and exactly which information is most important to know. They will also help you learn information that you didn't find in the driver's manual, or glossed over the first time.
Since the handbook is different in different states, tests are going to be different as well. You need to make sure that you're taking a practice test that lines up with the rules of your state.
For New York drivers, there are some truly great resources online. If you live in NY and you're looking to get your permit, we found some great information for you. Click on this link for more info here.
Create a Study Group 
Most people who are studying for their learner's permit are going to be teenagers. If you're a teenager trying to get your permit, you likely have friends who are doing the same.
Take advantage of this. Get together with other people your age and quiz them on the rules in your driver's manual handbook.
This sense of community will drive you to work harder and get your permits so that you can soon all drive together.
We recommend that you write flashcards to study with your friends. Writing is a great way to remember information, and flashcards are a good way to visualize what you and your friends and trying to learn.
You'd also do well to seek the advice of a slightly older person who's taken the permit test. They can teach you what to focus on, what to forget about, and what the atmosphere of the test is like.
Pay Attention in the Car 
Most people learn best through experience. The empirical method is, after all, the basis of the scientific method.
Since you can't legally drive a car yourself, make sure that you pay attention when you're riding in the car with others.
If you're in the car with an experienced older person, consider asking them a few questions when riding in the car with them. They should be able to answer your questions about why they made certain decisions. This moment-to-moment thinking is key for passing your permit test.
You can also use riding in the passenger seat as a time to practice how well you know the various road signs.
Understand the Testing Environment
By now, most people know that how well a person does on a test is about much more than how well they know the information. The form of the test throws many people off, and all of the information that they know goes out of their heads.
Make sure that you familiarize yourself with this testing process as much as you can. The fewer things that are there to surprise you, the more you'll be able to focus.
If you have any sort of learning disability — even dyslexia or ADD — see if you can get some testing accommodations.
Your ability to take this test shouldn't limit you from being able to drive. You could be the best driver in the world, but get freaked out by the amount of time that you have to take the test in. That shouldn't happen.
Have a Positive Attitude
At the end of the day, the best thing you can do about the permit test is to maintain a positive attitude. The hard part of getting your driver's license is actually learning how to drive and passing that nerve-wracking driver's license test.
If you keep a positive attitude about this part of the process, you're far more likely to succeed.
Pass Your Permit Test
When you don't live in a city with great public transportation, you have to drive to get pretty much anywhere. Don't let the permit test stop you from learning how to drive.
Make sure that you obtain a copy of your state drivers handbook, take practice tests, create a study group, pay attention when you ride in a car, understand the testing environment, and keep a positive attitude, and you'll be driving in no time.
For more articles like this, check out our "cars/bikes/RVs" section.