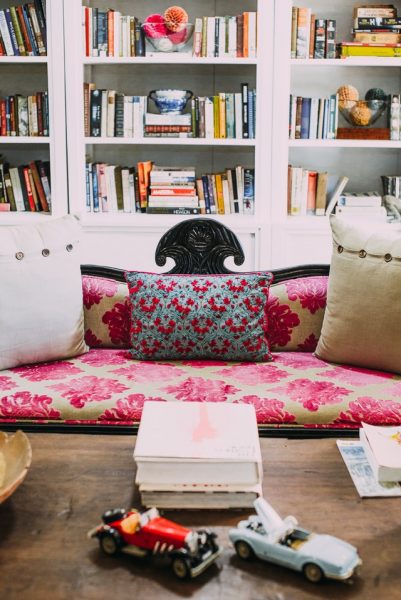 Having a tidy home is one thing – having an organized home is another. Perhaps you find much of your time involves moving things from one room to the next, or you can never find anything because your cabinets and drawers are a shambles.
If this sounds familiar, then you may need a bit of help when it comes to organizing your home. The great news is that there are more storage products on the market than ever before, so with a bit of planning and some hard work, you should be able to sort it all out.
Here are 6 room organization ideas to make your home even more fabulous.
Make a list of the problem areas
One of the first things you should do is draw up a list of each room where you feel changes are needed. Your home isn't going to be transformed overnight, but a list will help you separate it into sections and consider what should be treated as a priority and what may be an easy fix.
It can be overwhelming, but breaking it down into chunks will make it a lot more manageable and give you a clearer picture of what needs doing.
Bed storage
If you don't have much space in your home, under-bed storage can be a game-changer. Beds take up a lot of floor space, and so, an ottoman bed could add loads of valuable storage space to a room. If lifting a heavy mattress isn't feasible, many ottoman beds come with built-in hydraulics so you can access it at the touch of a button.
Another option is to buy a bed with drawers incorporated, or if you already have a raised bed frame, you can purchase under-bed storage containers with wheels for easy access.
Children's room storage
Children's rooms can be harder to organize because, as well as having the usual clothes and shoes to contend with, they also have toys, books, and a host of other belongings too. One of the best organizational products you can buy for a children's room is a storage organizer with bins – similar to the kind they use in many schools. They come in a range of colors and sizes, hold loads of stuff, and are very easy for the kids to use too.
Anything overly complicated can overwhelm a child, so keep it simple, and it will be far easier for them to tidy up at the end of a long day of playing.
Sort out your shoes
If you typically waste lots of time finding two shoes that match, you could probably do with some good shoe storage. Transparent shoe boxes are a great idea as they keep your shoes in a pair, and you don't have to rummage around in box after box trying to find the ones you want to wear that day.
Another great option is a shoe rack. They come in various sizes and will keep your shoes in order. Throwing your shoes in the bottom of your closet may be a quick solution at the time, but it can cause damage and create an unnecessary mess.
Over the door storage
Over-the-door storage is a great way to make your doors more functional and give you lots of extra space. Door hangers are particularly great if you are struggling for somewhere to keep jackets, coats, and scarves and are equally as useful in a bathroom when used for hanging towels and robes.
You can, of course, attach hooks directly to your door, but if you want something quick and easy that won't cause any damage, these are a far better option.
Cleaning supplies
If your cleaning cupboard is awash with cleaners, cloths, towels, and scouring pads, it may be time for an overhaul. Sort through it all and get rid of anything that's out of date or you no longer use. Once you have reduced it down a little, invest in a cleaning caddy. It's like a mobile cleaning station which will not only help you get organized but is far easier to move around.  Regardless of which room you need to clean next, all the products you require will be at your disposal and easily accessed.
If you have a large home, you may want to consider having a fully stocked cleaning caddy in your kitchen and each bathroom. It will save you time and might also make cleaning a bit more enjoyable.