Are you on the hunt for the best Sangiovese wines? Look no further. We've highlighted five top-rated Sangiovese wines with options for every budget. No matter the occasion, we are confident that your new favorite is waiting below. 
What is Sangiovese Wine?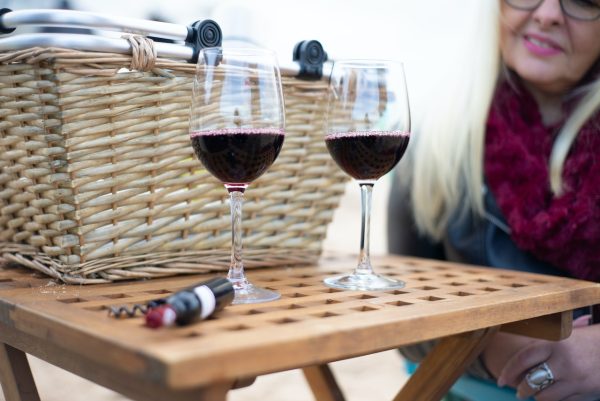 Sangiovese wine is defined by the grapes used to create it, which share the same name. Sangiovese grapes have thick skin, light color, and fine tannins. They can be found used in combination to make numerous other wines including Merlot, Cabernet, and Syrah.  Sangiovese wine is most famously produced in Chianti, Italy, but can also be found grown in France, California, Australia, and even Argentina. The terms Chianti and Sangiovese are terms that are often mixed up, and it is important to note that each means something different.  Not all wines from Chianti are Sangiovese, and not all Sangiovese Wines come from Chianti. 
The Best Sangiovese Wines 
Below you will find some of the top-rated Sangiovese wines on the market today, receiving exceptional scores from respected critics such as The Wine Spectator, The Wine Enthusiast, Robert Parker's The Wine Advocate, and Vinous, to name a few. Read below to learn more about each wine and what makes each such a high-quality Sangiovese wine. 
le Potazzine Brunello di Montalcino
The le Potazzine Brunello di Montalcino is a beautifully balanced 2016 vintage from the Brunello di Montalcino region of southern Tuscany. Providing a tasteful combination of fruit and earthy flavors, drinkers will find themselves greeted by black cherry and plum notes that ultimately yield to mellow hints of leather and tobacco. This complex and harmonious wine is poised to offer a long and wide drinking window but is perfectly ready to be enjoyed today. 
Casanova di Neri Brunello di Montalcino Tenuta Nuova
Casanova di Neri Brunello di Montalcino Tenuta Nuova also hails from Brunello di Montalcino in 2016. The aroma is reminiscent of cherries, mahogany, and violets, with a flavor profile that is decidedly fruit-forward. However, as you appreciate each sip you'll find earthy mineral tones remain.  With a smooth and creamy mouthfeel, this wine is meant to be savored.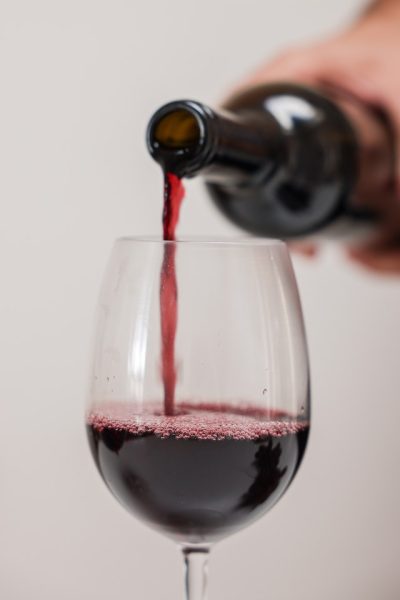 Ciacci Piccolomini d'Aragona Vigna di Pianrosso Brunello di Montalcino Riserva
Ciacci Piccolomini d'Aragona Vigna di Pianrosso Brunello di Montalcino Riserva is a 2015 vintage from Tuscany that will only get better with age. This wine offers energy that is perfectly balanced throughout each sip. Initial flavors include strawberry, vanilla, and baked plum, though these flavors quickly give way to earthy and smoky undertones.  Drinkers will find that thanks to this wine's smooth and generous mouthfeel, this is a wine that should not just be sipped but experienced. 
The Best Sangiovese Wines Under $50 
Looking for the best Sangiovese Wine on a budget? You're in luck. There are numerous excellent Sangiovese wines available under $50 that are more than fitting for any occasion. We've highlighted our favorites below. 
Castello di Ama San Lorenzo
The Castello di Ama San Lorenzo comes from the iconic region of Chianti, the most famous region for Sangiovese wine. This 2017 vintage offers leafy and floral notes beautifully intermingled with cherry, and black currant, though the drinker might also find notes of star anise, mushrooms, and slate.  This medium-bodied wine offers structure and enveloping tannins in each blissful taste. 
Armilla Brunello di Montalcino
The 2015 Armilla Brunello di Montalcino offers a lush mouth-filling experience that will stimulate all senses. Drinkers will find that this wine's flavor and aroma offer many of the flagship flavors and notes for the Brunello region from which it hails, including, earthy and spicy undertones alongside vanilla and glazed plums. However, this wine offers a decidedly more vibrant flavor profile than many of its counterparts, offering more upfront notes of citrus, cherry, and strawberry. This wine offers a more stimulating initial experience while remaining well-balanced in flavor and mouthfeel, making it an excellent choice for Sangiovese wine fans. 
Top Rated Sangiovese Wines 
Professional and casual wine connoisseurs alike are sure to find a suitable choice among the highly-rated Sangiovese wines that were highlighted above. But, if you find you want to continue the search, we recommend turning to winedeals.com With an excellent selection of highly-rated Sangiovese wine offered at excellent prices, we are confident that there is a Sangiovese wine in their inventory for everyone.