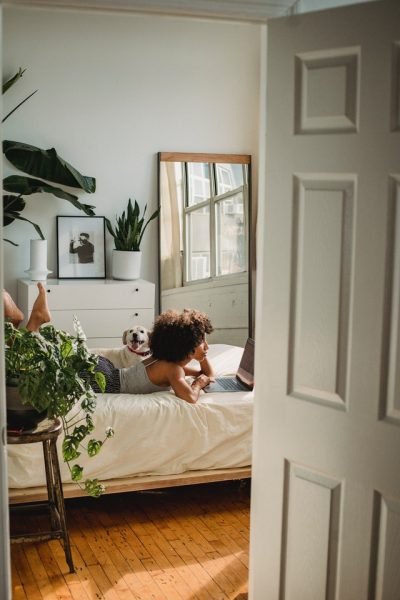 Whether you rely on taking a great selfie or love to share every little detail of your day, your online presence can have a significant impact on awareness for your brand, even if that brand is just you. But, it always feels as if you can do even more, and with the vast, seemingly endless reach of the internet, there are always more people who will be interested in what you have to say. It might feel like you've exhausted all your options, though, but this isn't the case. Instead, consider these ways to boost your online presence. 
Know What People Want 
You won't boost your online presence if you don't understand what people want from your brand. This includes things like quality content, as well as actionable posts that provide value. 
But, it's difficult to know whether your posts are hits or misses. Even if you rely on Likes or Shares to gauge engagement, this won't tell the full story. Besides this, consider finding ways to track your Facebook metrics as well as metrics for other social media platforms so you can see which content is popular. Once you understand this, you can adjust your approach to replicate the same quality with your future content. 
Syndicate Social Media Posts
Social media has made it easier than ever to get your voice out, and the variety of social media platforms means you can diversify your content so you keep things fresh and interesting. You can also use social media to syndicate posts and content across a variety of channels that will reach as much of your audience as possible. 
This is crucial as it ensures that you can give your audience and followers insight into other content you create. While they may know you as a social media presence, they might not have an idea of blog posts or videos. This will help you keep brand consistency across aloof your channels and means everyone can engage regardless of their preferred platform. 
Audit Your Site 
If you've had your website for a while, you have evolved. This means there is content that is likely outdated or does not align with your current brand. A site audit will allow you to remove or update irrelevant content to make it match where you are currently, giving your audience the chance to get a clear idea of who you are. If there are any broken links, you can fix this, too. 
You should also think about widgets, add-ons, and images or videos that slow your site down. Generally, people don't want to wait long for a page to load, and if your website is too slow, you risk them leaving before they have a chance to read whatever you have to say. 
Improve Your Emails
While emails may not be as convenient as the instant message approach of social media, it still holds a place in the modern world. In a career sense, it will make you look more professional, and this can increase your reputation and spread awareness of your brand. For the personal aspect, it allows fans to get in touch, which could open opportunities for you.
If you're still using the same email address you have had since your teenage years, it's time for a change. A separate email address representing your brand makes it easier to find you and makes you appear more professional. From here, you can adjust your email marketing strategy so people will know who the email is from and read it, rather than send it to the trash. 
Engage With Other Creators 
You can't expect to improve your online presence if you do not engage with other creators. Collaborations can drastically increase your audience, so don't be afraid to like, comment on, and share content from similar creators. The more they see you sharing, the more they will return the favor. 
You don't even need to rely solely on similar creators. Working with others that are out of your sphere could be a useful approach as it will introduce your content to an audience who would not usually get the chance to see what you have to say. 
Being There 
Something is always happening online, and if you want to make the most of it you need to make sure you are there for whatever goes on. By taking steps to boost your online presence and grow your audience, whether social media followers or to find new customers, you can ensure you're always around when something good happens.