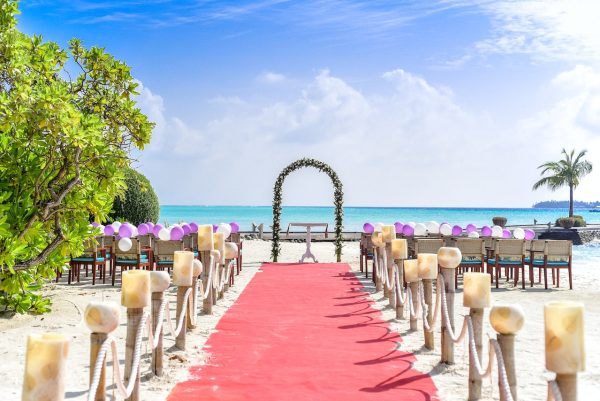 The location of an event can have a significant impact on its success. It can affect everything from attendance and accessibility to the overall atmosphere and theme of the event. When choosing a location, it's important to consider some things that will help make the event successful. Things like proximity, parking availability, size, location, amenities, etc., can all determine if your guests will have a good experience. Here are some things when choosing an event location. 
One of the first things to consider when choosing an event location is the capacity. The location should accommodate the number of guests you expect to attend the event. And this includes not only the main event space but also any additional spaces such as restrooms, parking, and coat check areas.
Of course, the cost of the location is a major factor to consider. You should consider expected expenses, including rental fees, parking, equipment, and staffing. Take the time to compare prices and negotiate as needed to get the best deal. The timing of your event is also important. Consider the day of the week, time of day, and season when choosing a location. Doing this will ensure that your guests will be comfortable and that the location will be available. You should also note that the timing of your event can also affect the cost. For example, you can expect to pay more when booking a venue during peak periods, as demand is usually high. 
The type of event you want to host, and the theme you have in mind will determine what venue is ideal for you, so keep this in mind. For example, if you want to create a farmhouse or Texas-style wedding, it makes sense to look for something like a South Texas wedding venue instead of opting for a beachside location or venue. 
Location, setting, and accessibility
The location's setting and ambiance can add a lot to the overall feel of the event. Consider the views, decor, and atmosphere when picking an ideal location, and ensure that they match the theme and style of your event. The location should also be easily accessible by car, public transportation, or foot. Additionally, it should guests with disabilities should also get access without struggle.
Service, staffing, and amenities
It's also worth considering the quality of service the location provides and if they have experienced staff to help run your event. Make sure they have a good reputation for hosting events and have experience with the type of event you plan to host. Ideally, you want a venue with experienced staff for the event you plan to host. Consider the amenities offered by the location. Does it have a kitchen for catering, or does it have an in-house catering service? Are tables, chairs, and linens provided? Are there any other important amenities you may require? These questions should be answered for a more informed decision, so keep this in mind.