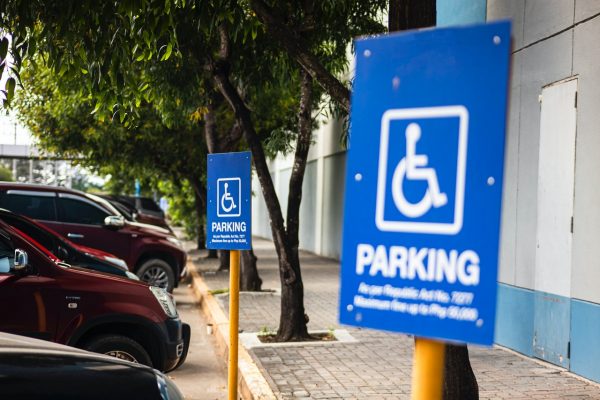 People with disabilities face hurdles others do not. They might need extra time, space or other accommodations to perform tasks that non-disabled folks complete with ease. Even getting showered and ready for the day can require a Herculean effort.
The next time you feel resentful about the "perks" that these individuals get, please think twice and check your attitude. Here are five luxuries able-bodied people shouldn't take advantage of — or slight those with disabilities for using.
1. Accessible Parking Spaces
You can't find a decent parking space at the local big-box retailer, but there's a row of empty slots right upfront. The problem is those pesky blue signs and wheelchair symbols. Should you risk the fine when you only need to dash in for a few seconds to grab one item?
Instead, consider yourself fortunate. You have the perfect opportunity to increase your step count for the day, making your fitness tracker proud. While you do so, pause for a moment and think about how lucky you are to be able to walk. Health and functional legs are privileges not everyone has.
Please don't think you can slide your motorcycle into that spot marked with yellow lines. While rear-entry wheelchair-accessible vehicles will still allow users to exit their ride, many vans have side doors. Your careless choice could leave someone trapped.
2. Mobility Scooters at Stores
It's been a 15-rounds-with-Tyson day, and you're exhausted. However, your spouse asked you to pick up milk on the way home. Would it be that bad to use the store's mobility scooter to take a load off your dogs?
Please refrain from doing so. Some people can't finish their weekly shopping without them. For example, people with diabetes often experience peripheral neuropathy, which can cause numbness. Imagine trying to walk on two feet that you can't feel. The experience can lead to falls and injuries that can further disable.
3. Priority Boarding on Airlines
Waiting in line in security is no one's idea of fun. Neither is feeling cramped like a sardine while waiting for the passengers in front of you to retrieve their luggage from the overhead bins.
Most airlines offer priority boarding for passengers with disabilities. It's tempting to say you have a condition that will move you to the front of the line, as most don't require medical proof. However, you should refrain unless your doctor approves the move.
4. The Last Row at the Movie Theater
You arrive at the theater after the previews begin rolling and the house is packed. There are a few open seats near the front — but what about that special row of large seats along the back?
Please leave these open. They're intended for moviegoers in wheelchairs. Taking them could prohibit another patron from being able to see the film they paid to view. They can't park their chair in an aisle due to the hazard it would create in the event of a fire, and attendants would have no choice but to turn them away.
5. Accessible Bathroom Stalls
Nearly every woman has been there. The restroom line stretches from here to eternity, and you really have to go. Should you use the handicapped accessible stall?
However, there is a bit of flexibility here. If you're a few seconds from having an accident or have a child in such a predicament, then using this stall is okay.
In general, though, leave this one open. Ordinary restroom stall doors aren't wide enough to permit wheelchair access, and people with mobility issues could have trouble sitting down without rails.
A Word of Caution About Invisible Disabilities and Public Shaming
You feel justifiably smug about making the right choice to leave the above "luxuries" available for folks who genuinely need them. However, knowing better doesn't equate to earning a police badge. Please think twice before calling other people out for using that mobility cart they don't "need." Some disabilities are invisible but nevertheless very real.
For example, people with heart failure or mitral valve prolapse might outwardly appear fit and healthy. However, they experience dizziness and vertigo that get worse with prolonged standing. Trying to stand in a long grocery-store line could lead to fainting, possibly causing them to strike their head and suffer a brain injury.
Furthermore, people with nervous system conditions may likewise outwardly appear fine. However, they can run a high risk of fainting or have coordination issues that make it dangerous for them to navigate a lengthy parking lot or crowded mall.
The exception to the "please mind your own business" rule is accessible parking spots. Eligible individuals should have a special license plate or a placard for their rearview mirror — in case they borrow a car — to indicate that they can use those stalls. If you suspect someone is abusing this privilege, you have several options:
Call the police:

If the facility has a private security guard onsite, you can also approach them with the vehicle description and license plate number.

Notify the DMV:

Most state Departments of Motor Vehicles have a form you can complete to report abuse. Again, you'll need to note the offending car's make, model, and license plate.

Complain online:

The website handicappedfraud.org lets you confidentially report violations.
Please avoid confrontation if for no reason other than to protect your safety. You might intend to have a pleasant chat. However, you don't know the other person's mental state. They might be looking for a fight  — it's not worth the risk.
Able-Bodied People Shouldn't Take Advantage
Being a disabled person is tough. It takes more effort to perform many tasks non-disabled folks take for granted. Some things may prove impossible without assistance. Therefore, able-bodied people shouldn't take advantage of the above "luxuries."