You might think that it's a stereotype to say that men don't care that much about fashion or style, but for many, this is absolutely true. Most men don't even own an iron. As well as this, you might find that a man dresses up during the dating stage. However, once the relationship begins the button-down shirts are replaced by sports jerseys, sweats, baggy hoodies, and superhero t-shirts. It's great to have a guy that looks good, instead of seeming like a big kid that forgot to grow up. Here are some of the style choices that you can consider.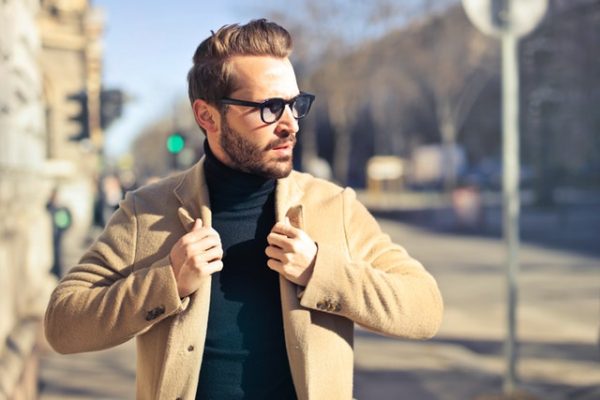 Add The Right Jewelry 
Jewelry isn't exclusive to women and there are some great choices that could be perfect for your man. The trick is not to go overboard here. One or two pieces will do wonders for the style and look of your man. For instance, you can explore rings. If you click here for mens rings or explore a website you'll find that they come in a range of different styles to match the preference of every type of guy. So, they could be a great choice. 
Alternatively, you can also think about a necklace or chain. Dog tags are a popular choice for this option. However, medallions have returned to fashion in a big way as of late too. A silver or gold medallion can be worn over a white tee and look fantastic. 
Wrist Accessories 
Wrist accessories are probably the option that most men are going to be interested in. This does include watches but you can also find rope and leather bracelets that look fantastic too. You might want to think about investing in a couple of these to add a little more character to the style of your man. 
If you are choosing a watch as a gift, you'll have a number of different choices. You can, for instance, think about investing in a smartwatch. This could look incredible and provide a lot of practical benefits too. 
A Casual Button Down 
There are plenty of men who don't like the idea of wearing shirts outside of work. If your partner fits this category, then you might want to consider exploring some more casual options. These can still look terrific and will ensure that your guy will always have an outfit for an event that is a little more formal. For instance, you might want them to wear this when going out on a dinner date. 
A Great Jacket
You might also want to consider getting them an awesome jacket. Jackets are always in style, particularly leather jackets. Or, if you want a cruelty free product, you can opt for a faux leather jacket. These still look great and are available from a variety of different designers. 
White Trainers 
You might also want to consider opting for a pair of white trainers. A big benefit of white trainers is that they will look fantastic with virtually anything they choose to wear.
We hope you love these ideas and try some of the style choices with your partner.