Your car's paint job is the first thing people look at. It enhances the aesthetics of your vehicle and ensures that you get the classy, elegant look you expect from your pride and joy.
With the automotive paint industry worth $8.78 billion, it's not difficult to see that paint protection solutions will form a considerable part of this market. However, which paint protection solution is right for you?
Here are the best car paint protection solutions you should consider for your vehicle.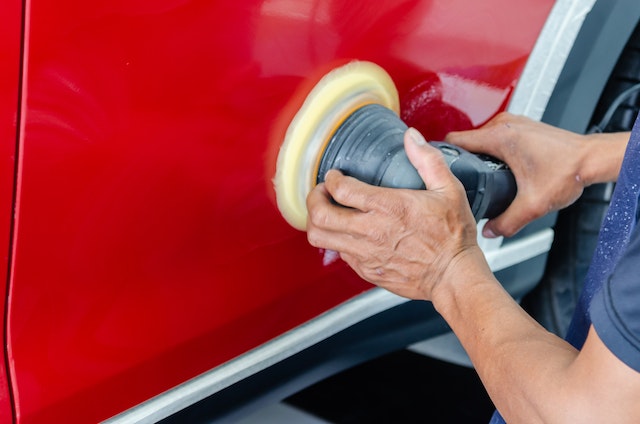 1. Wax
Waxing your car is the most common type of paint protection available. While it may not last more than two to four months, waxing is the most cost-effective way of acquiring some short-term protection for your car's paint job.
Wax also leaves a glossy finish on your car to protect it against dirt and grime. However, remember that wax only protects against the lowest-level threats to your paint job.
Even a car that has recently been waxed will still be vulnerable to chemicals, scuffs, chips, and scratches. In addition, the durability of your wax depends on several factors, such as how often you choose to wash your car and the weather conditions where you live.
2. Sealant
Sealant is engineered to last longer than wax. So you can expect sealant on your auto to last for at least six months as long as you care for your car correctly.
Protective sealants were designed to enhance how glossy your car looks and provide a level of paint protection. The compounds within auto sealant generate a bond that locks onto the paint's surface to provide an extra layer of protection.
However, the life expectancy of your sealant will depend on how often you wash your car and the weather. It also won't protect against impact damage or chipping.
3. Paint Protection Film
Auto paint protection film is a premium paint protection solution made from thermoplastic urethane. It is the gold standard in protecting your paint job.
Unlike full vehicle wraps, paint protection film in Charlotte, NC, doesn't need to be applied to the entire vehicle. Instead, a professional will be able to advise you on the vulnerable areas of your vehicle that can benefit from a paint protection film.
Paint protection film is equipped to be totally transparent to avoid changing the look of your vehicle and protect against chips, scratches, and most dents.
While pricier than wax or sealant, paint protection film is excellent at protecting your vehicle and is easily the best long-term solution.
Another advantage of paint protection films is that they are the only self-healing solution on the market. As long as the film remains intact, applying heat to a scratched or scuffed area of the car will immediately remove the problem.
It also utilizes force dissipation to prevent chips on your car. For example, force dissipation will negate any and all force applied if a small rock hits your car after being kicked up from your tires. Naturally, it won't help if you're involved in a car accident, but for most small rocks, chips, and scratches, you will never know that anything hit your car at all.
4. Ceramic Coating
Ceramic coating is a more labor-intensive treatment for your car. A liquid polymer will be applied to the whole of your vehicle's exterior. This coating forms chemical bonds with the paint's surface and may last up to four years.
Ceramic excels in protecting your car from chemicals picked up on the road and fading caused by ultraviolet exposure. Ceramic is a hydrophobic material, meaning it repels any liquid that comes into contact with your vehicle, using the lotus effect.
Another advantage of choosing ceramic coating is you will rarely need to wash your car. While some occasional cleaning will be required, ceramic is perfect if you're someone who doesn't enjoy car maintenance.
5. Teflon
Teflon is the brand name of polytetrafluoroethylene. Teflon is like ceramic in that it's a hydrophobic compound and harnesses the power of the lotus effect.
Teflon is designed to counter wear and tear on your paint job caused by high temperatures and rusting. Its main selling point is that it can also be used on your car's underbody, which takes the most punishment.
Coating the underbody of your vehicle in Teflon will also prevent rock chips and slush from sticking and causing long-term damage.
Unfortunately, as an exterior paint protection solution, it fails to perform as well as either ceramic or paint protection film. So if you're searching for a comprehensive form of paint protection, Teflon is a suboptimal product.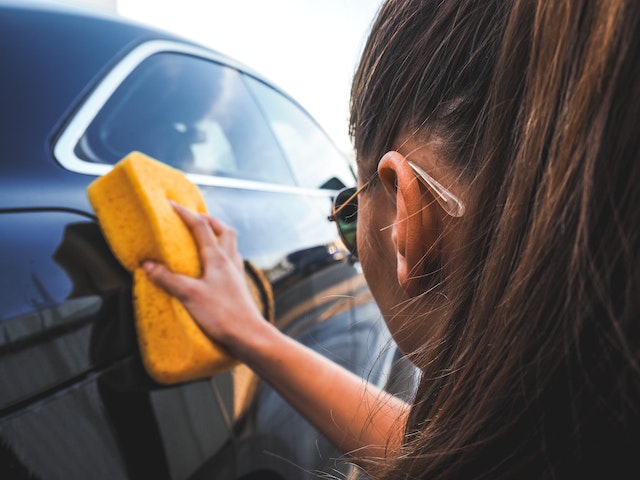 6. What's the Best Paint Protection Solution for Me?
The optimal type of paint protection solution is the one that lasts the longest and provides the greatest protection possible. Despite the higher cost, there is no beating a paint protection film.
These self-healing films can defend your car against anything from scratches and scuffs to chips and impact. Plus, the self-healing capacity of paint protection film means that it can even protect your car against vandalism.
For the underbody of your car, Teflon is a worthwhile upgrade to your vehicle. While Teflon offers relatively little protection for your paint job, it performs well in protecting your car's undercarriage.
Conclusion
Paint protection is a huge priority for auto owners everywhere. The initial investment in paint protection film can prevent you from spending thousands on having your whole car resprayed later. It also doesn't interfere with the natural look of your car because it's completely transparent.
What do you think is the best paint protection solution for you?