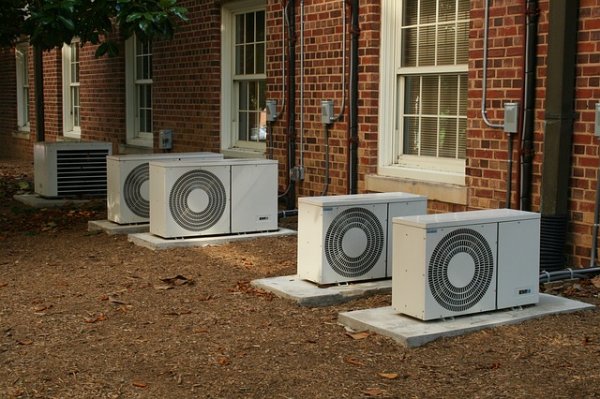 Central air conditioner systems circulate refrigerant between an indoor coil, outdoor condenser, and compressor to cool and dehumidify inside air. A blower then distributes it through various ducts everywhere in the house. With today's energy-efficient cooling systems, it costs less to produce comfortable and cool air. However, to avoid costly repairs or replacements, proper installation ensures optimal functioning and can help eliminate typical problems.
Common Causes
The dozens of components contained in residential AC units must work properly to cool the inside of a home efficiently. One malfunctioning element could result in a failure of the entire system. A common dilemma many homeowners notice is a unit blowing warm air, and as the temperature begins to rise, homeowners want their AC units to work as efficiently as possible. Read on to discover the top four reasons that may produce this issue in residential cooling systems.
 

   

Loss of power to the outside unit. The two areas to which an external Air Conditioning assembly can lose power are the circuit breakers and emergency shutoff switches. Determine if the breaker is tripped and ensure that the switches are in the on position. If only the outside unit loses power, it will likely produce warm air.
     Wiring problems. Many electrical wires run in, around, and out of air conditioner units. One damaged wire could result in unsatisfactory performance or complete failure of the entire system. Wiring can fray from overheating, but this is an incredibly rare occurrence. Usually, family pets chew through exposed wires, causing the unit to malfunction. Make sure to protect internal and external units from animals with a fence or wall.
     Leaks and low Freon. Refrigerants can leak Freon for various reasons, such as a loose joint due to heavy use, poor manufacturer assembly, or a worn service valve. The leaks are usually unpredictable and random, but turning the unit on high after being shut off during the winter can damage the exterior assembly system. Accordingly, because handling refrigerants is a dangerous task, it should be left to the professionals.
     External unit clogs. An air conditioning system consists of two principal components: an outside and inside unit. Both operate collectively to eliminate heat from inside the home by transferring unrestricted airflow to a condenser coil located in the outside unit. However, debris, leaves, or dirt clogging the outside unit can keep it from properly cooling the air inside the home.
Preventative maintenance in the spring makes sense, can help keep AC units blowing cool air, and homeowners living life to the fullest.
Professional Tips
Heating ducts may not be in the right location or the correct size for optimal cooling. A professional contractor can ensure the proper size and quantity of duct sections and registers to deliver sufficient air for cooling a home. A licensed professional can clean and flush the coils, vacuum the blower compartments, replace filters, check for leaks, empty the drainage system, and ensure that all mechanical components are operating correctly. In most cases, smart maintenance procedures can prolong equipment life, reduce repair calls, decrease monthly utility charges, and satisfy the manufacturer's requirements for warranty.