Note: This post has been sponsored by Sears Home Appliances and Services. I owe them a BIG shout out for helping me learn about just what will work best at the new house. All opinions are strictly my own.
Today marks three weeks in our new mansion.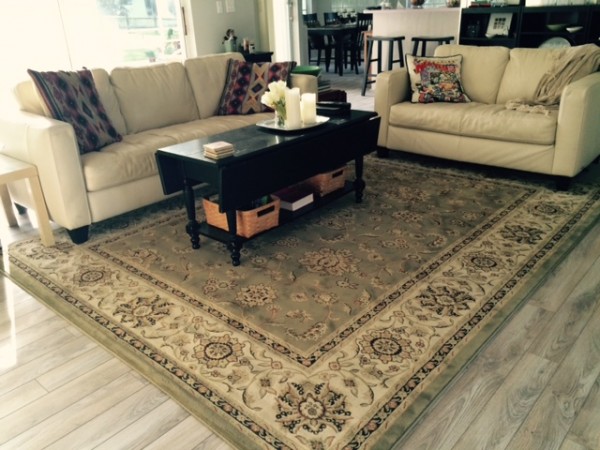 There are still boxes to be unpacked, a deck to be pressure washed and new appliances to be bought. I'm making due temporarily, and while I can't use the ice maker and water on the refrigerator, it is keeping things cold, and don't EVEN get me started on the range. I am coming from having a beautiful glass cooktop to something that looks like I used in my very first apartment some #%! years ago.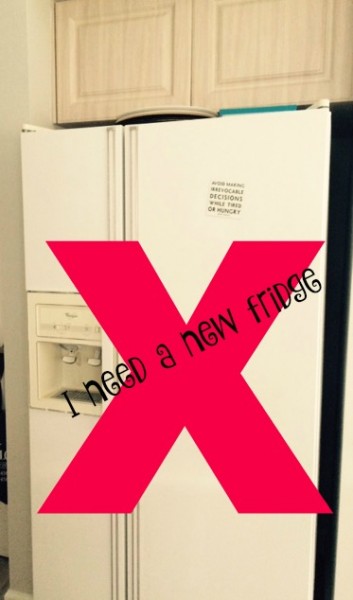 If I had my way, my refrigerator would:
Have LARGE bins since I'm always prepared to entertain guests.
Be easy to clean. I want to be able to just wipe down glass shelves and a quick wipe of the outside. Fingerprints & stuck on food just don't go with my decor.
Room for a wine rack. I'm thinking of just moving shelves to include one.
Be wide enough to store platters of tapas. I told you I love to entertain…especially now that we have a pool.
Mr. S friendly. Shelves that can hold the essentials at eye level (because for some reason he never looks down or opens bins).
Hold all a week's worth of food (the one I have now holds about 2-3 days worth).
Off I went to look at the Pro-Line refrigerators and ranges at Sears Home Appliances and Services. I'm starting my search online, but HONESTLY I'm not even sure which models will work best with my kitchen layout and my needs.
Is everything that I want POSSIBLE?
The Kenmore Pro 23.7 cu. ft. Counter-Depth French Door Refrigerator w/ Pro Style might fit my space and the shelves look wide enough to handle my platters of cheese, olives and Serrano ham (told you I liked tapas). Hmm…if I put the salad and fruit on the TOP shelf maybe Mr. S will actually see it instead of hearing him ask "do we have any apples?"
If I put THIS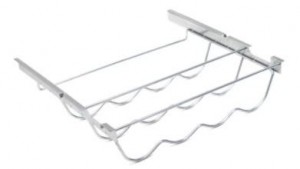 HERE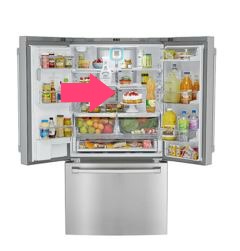 I could have chilled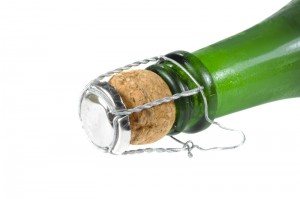 What do you think?
Help me find the PERFECT appliances from Sears Home Appliances and Services that I can make mansion-friendly.
[bctt tweet="I'm helping to choose the appliances that are mansion-worthy from the #HouseExperts @BlueServiceCrew"]
Look through the appliances from Sears Home Appliances and Services and help me choose the BEST one for what I want. Tweet it out, comment, etc. with the hashtag #HouseExperts tagging me @zipporahs and I'll gather them all together. Then I'll head to my nearest Sears and bring my list and your suggestions and challenge them to make the new mansion's kitchen Champagne Living worthy.