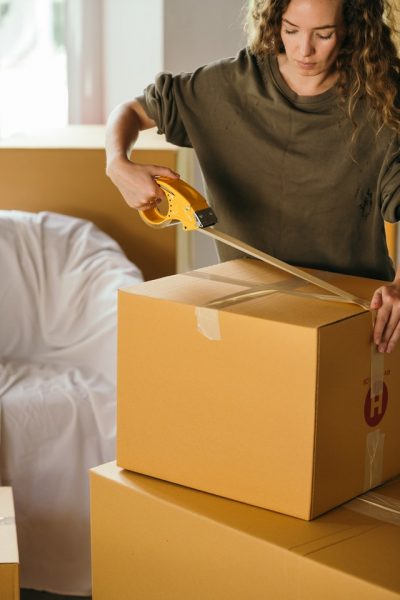 Whether you are thinking of 
buying your ideal vacation rental
 or your family's forever home, one of the first thoughts that will come to mind is finances. 
According to a recent Cinch Survey
, 40 percent of new homeowners admitted to underestimating the costs of buying a home. For instance, there are legal fees, moving costs and, of course, the cost of furnishing it according to your tastes. Coupled with many homeowners maxing out their affordability when it comes to house prices, it is easy to find yourself spiraling when the thought of how to fund your dream home comes up. However, the task of financing your ideal home doesn't have to evoke panic and cold sweats. Whether it is being thrifty with home furnishings or taking the time to optimize your financial health before you buy, these simple moves can pay off big time.
Carry Out A Financial Health Check
It is great to know what your monthly income is. However, it is not the only thing that lenders or banks consider when judging your application for a loan/mortgage. It is important that you can not only afford the initial purchase of your dream home but that you are not living paycheck to paycheck once the ink dries on the sale agreement – or find yourself without funds for decorating your dream home. This is where a financial health check comes in useful. Knowing your financial position in the short and long term helps you plan more accurately for what you can afford and the amount of money you can commit to your home – now and in the years ahead.
To do a financial health check, start with defining your financial goals. Be sure to include all of your goals beyond buying a home, such as repaying student or credit card debt. Mapping out your current financial position is also needed. Understand what areas of your finances need help right now. Are you saving enough for retirement? Do you have a solid emergency fund? Recent research by Bankrate shows that 26 percent of Americans have no emergency funds. As a homeowner, unexpected expenses are bound to pop up. Once you have a clear idea of where you stand financially, you can then begin to look at loans or other funding options that suit your affordability.
Capitalize On Your Credit Score For Better Rates
The minimum score needed to purchase a home hovers at around 620. However, the ideal credit score your lender will look for will depend on the loan type you choose to go for. The better your credit score is, the better interest rates you can get. Most lenders recommend an average score of 740 or higher for the best mortgage rates.
But if your credit score is not up to that level as yet, it may help to take some time to boost your credit score before
applying for your mortgage offer
. In the end, it can save you thousands in interest charges. A great credit score also helps you with the added costs of moving to your dream home. If you plan on financing your home furnishings, consumers with a better credit rate and lending terms can take advantage of
loans for good credit
to reduce the additional costs of buying a home. For instance, lenders offering personal loans for those with good credit like Credible and Payoff accept a minimum of 640 but offer loan terms of up to five years.
Opt For Second Hand Furnishings
A great trick for financing your dream home on a budget is to include a mix of brand new and second-hand options. A recent survey by Houzz & Home showed that millennials spend an average of $26,200 on renovating and decorating their homes. For some homeowners, their home furnishing bill can easily surpass their home deposit.
Yet this is a perfect place to reduce the cost of buying your dream home. There is now a long list of second-hand furniture stores and websites available that can save you up to 70 percent off the original list price. As a bonus, 
second-hand furniture websites
like Chairish and AptDeco can prove to be treasure heavens for unique and one-of-a-kind décor pieces for your new home – perfect for injecting some personality into your dream abode.
Buying your dream home should be an exciting time in you and your family's life. The last thing that should be on your mind is how you will afford it. The good news is that there is a long list of tips that can help you fund that dream home of yours – while still keeping within your budget.