Some of the items in this post have been sent to us for photos and reviews.
Our Passover Seders have always been a bit different
Kazoos are at each place setting to sing Dayenu (a must for our tone-deaf family)
We use multi-media including a video of Louis Armstrong playing "Let My People Go"
We have used finger puppets to tell the story of the Exodus from Egypt
One year we read from the Hagaddah using silly celebrity voices including a breathy Marilyn Monroe, Donald Duck, and a Godfather wise guy.
This year because of social distancing, we considered adding ZOOM to our collection of weird Seders.
We tried it out with all of the cousins this weekend and it was great fun. The best part is that not only can we have the usual family and friends nearby, but we can also include family members from around the country AND the globe. We haven't made the final decision yet, but I think it might be fun.
Passover Food
While most of us are finding different ways to celebrate this year, I'm getting excited about all of the new Kosher for Pesach foods that are available. Yes, I'll still be making my traditional Passover food like Matzoh Brei and kneidlach for my soup (shhhh….I use a mix), but I'm also adding some NEW finds like: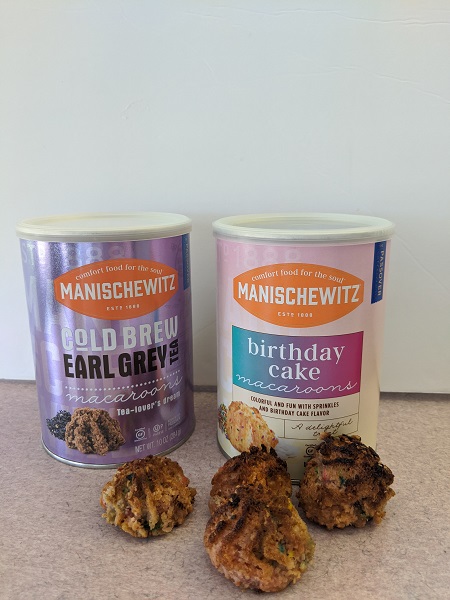 Manischewitz Birthday Cake and Cold Brew Macaroons in two varieties, Coffee and Earl Grey made from real tea and coffee. Yes, this is definitely the grown-up version of my husband's favorite Passover treat. He LOVED the Birthday Cake variety, while I love the Earl Grey with it's more sublime flavor.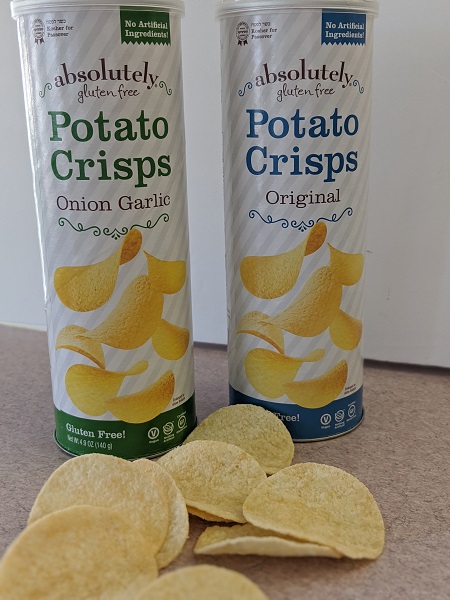 You DON'T have to be gluten-free to LOVE the Absolutely Gluten Free Stacked Potato Chips (available in 3 flavors). These are some substantial chips and would be great for dips. The onion & garlic flavored ones are my personal favorite and I could easily sit and eat the whole canister, one chip at a time. The plain were yummy as well, and I understand for BBQ fans, there's a canister that's just for you.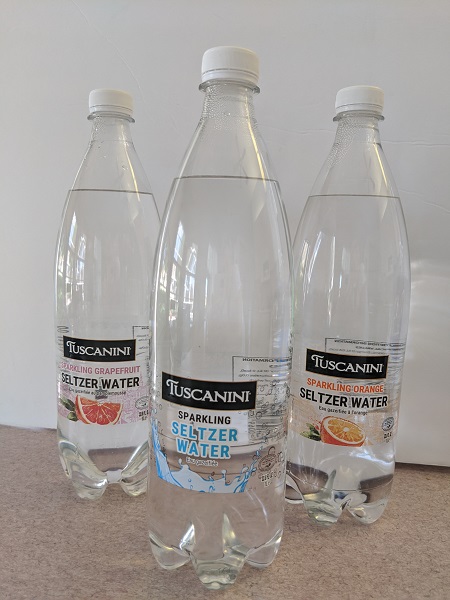 You all know what a soda addict I am, and I just love the crisp bubbly experience from Tuscanini Sparkling Seltzer. The Sparkling Orange has JUST the right amount of flavor and if you're looking for a more subtle flavor, you'll love having just a spritz of grapefruit in your glass.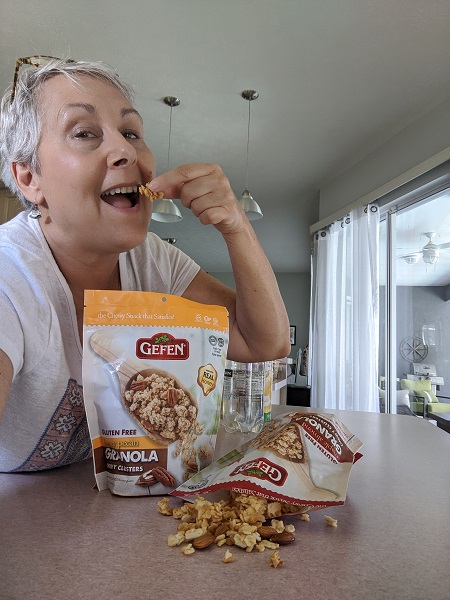 You can call me a crunchy-mama if you want because I do love my granola, especially this gluten-free Gefen Chewy Maple Almond Granola and the Honey Pecan is JUST as good. Who knew that I could still enjoy my cereal without the chametz??
I haven't tried Manischewitz's Gluten-Free Sicilian-style Pizza yet, but PIZZA for PASSOVER (that's not just sauce & cheese on a piece of matzoh) is on my shopping list for sure!
Passover Food Recipes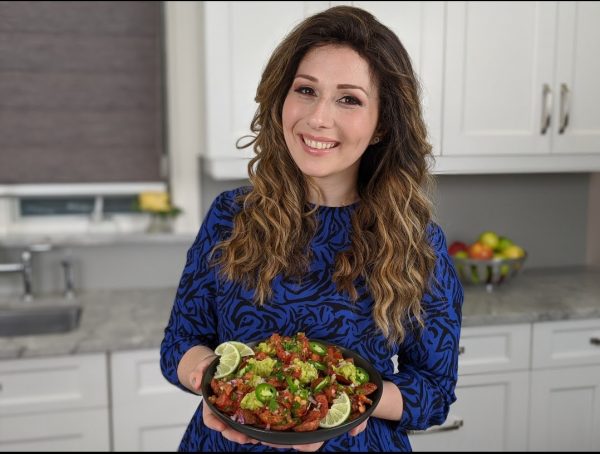 Kosher.com has hundreds of ideas for lightening things up for our Passover Seder Meal. Here, hot off the presses, are Seder menus and recipes that are on-trend for Passover 2020 from two of the channel's most popular hosts – Rorie Weisberg (Living Full 'n Free) and Esty Wolbe (Easy Does It).
Esty Wolbe's Passover 2020 Recipes include a rich Vegetarian Shepherd's Pie topped with smooth mashed potatoes, easy Chimichurri Cauliflower "Steaks," low carb Salami Nachos, and much more. Care to give Passover a healthy Mediterranean spin? Esty's hearty Braised Lamb Shanks and flavorful Roasted Eggplant, garnished with fresh pomegranate seeds, fit the bill.
Vegans and those who'd like to include some delicious vegetarian meals into their menu should also check out Rorie's Vegan/Vegetarian Menu featuring such temptations as earthy Celery Root Stuffed Mushrooms, beautiful Tri-Colored Root Hash, creamy Summer Squash Soup, and more. For a Paleo/Low Carb Menu that incorporates healthy fats and proteins, she offers an astonishing Cream of Chicken Soup with Almond Flour Matzoh Balls, savory Cold Brew Rosemary Marinated Boneless Spare Ribs, and a decadent dessert made with dates, cashew butter and cocoa that's free of dairy and refined sugar.
Now all you have to do is hide the Afikomen (and please, find someplace new this year).
You can find most of these items at your neighborhood supermarket.
Chag Sameach!