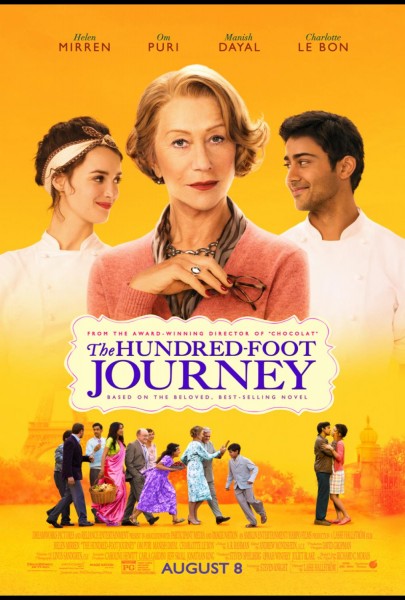 It seems that this is the year of cooking movies.  The Hundred-Foot Journey by Richard Morais was a favorite book of mine, and I had the opportunity to pre-screen the film a few weeks ago. I think that I loved the movie almost as much as I savored the book, and I wanted to be able to allow you to see it through my eyes. HOWEVER, if I gave you 100 reasons, it  might just ruin your viewing…..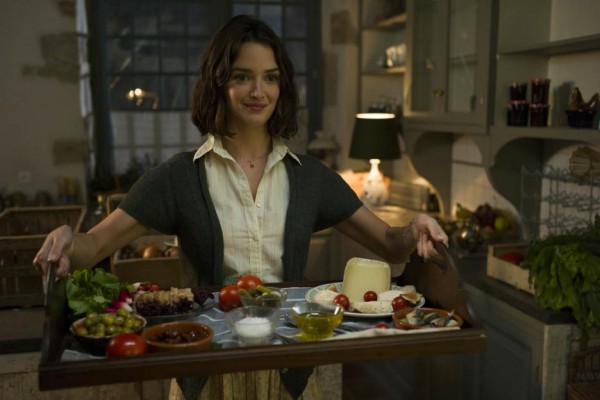 1. Because "Every bite takes you home"
2. Manish Dayal's performance as Hassan is powerful.
3. I'm a Francophile, and if like me, you love France…you'll enjoy the beauty of the countryside in the South of France where this was filmed
4. The sounds of the Indian restaurant are so real, they surround you.
5.  It's an interesting look at the competition for Michelin stars.
6. You'll wish you looked like Charlotte Le Bon
7. You'll wish you dressed like Charlotte Le Bon
8. You'll wish you sounded like Charlotte Le Bon
9. You get to see what Paris looks like from the Beaubourg.
10. Because while sometimes you have to compromise, if you stick to your guns you'll get what you want.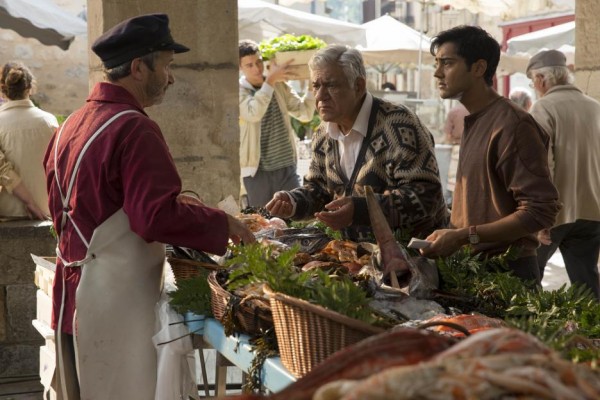 11. Food becomes a multi-sensory experience
12. Meshing unusual cultures on your plate will be something  you find yourself doing for dinner that night
13. You may find yourself renewing a passion that you've long forgotten
14. Helen Mirren ('nuff said)
15. Mixing haute and hot makes for an interesting mix
16. Your heart will be warmed
17. Your hear might melt
18. You might cry
19. You may cry a second and a third time
20. You'll walk out of the theater happy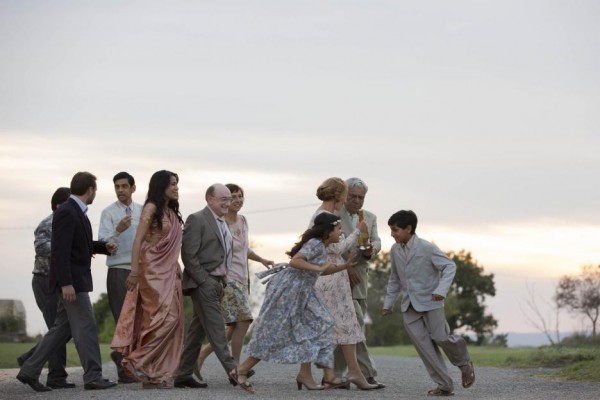 21. Bright oranges and reds vs. blues and grays – the colors set the moods
22. You'll be wondering who is the hero and who is the anti-hero from the get go
23. You'll think that you might want to swap your dad with Om Puri
24. Family can survive just about anything if they stick together
25. Formal dining will feel…WAY too formal
26. You may want to eat with your hands when you get home
27. Lasse Hallström does great food movies (remember Chocolat?)
28. You'll want to book a flight to Saint-Antonin-Noble-Val and get STUCK there
29. Om Puri and Helen Mirren are cinematic icons – together they're cinematic fireworks
30. You'll forget you're sitting in a theater, and think you're actually there (and it's  NOT IN 3D)
31. The ad campaign got it wrong, it's not at ALL what you think. You'll have to see the film to find out.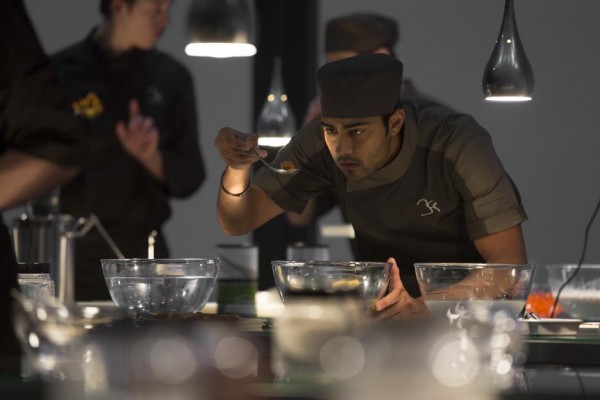 32. You'll find yourself experimenting in the kitchen.
33. You may find yourself seeking adventure, driving down new roads, exploring, getting lost.
34. Whether French, American or Indian – family is family
35. You'll realize that no matter what your background, there is a similarity with other cultures.
36. It's a feel good  movie, but has enough twists to make you wonder.
37. It's a FEAST for your EYES
38.  Falling in love is never as easy as it feels in those teen movies
39. Helen Mirren may be in her late 60's but she looks wonderful
40. Oprah Winfrey and Steven Spielberg produced this movie….talk about 2 heavy hitters!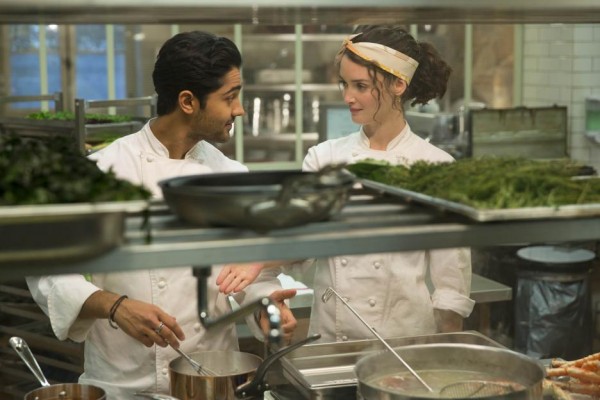 41. We are born with gifts, and it would be a shame to waste them.
42. The Hundred-Foot Journey is delicious
43. Home is wherever your family is
44. Once you make friends, you'll feel accepted any where you are.
45. It may make you push yourself out of your comfort zone
46. You'll find that your Betty Crocker cookbook gets dusty and Larousse Gastronomique becomes dog earred
47. You'll recognize a Madame Mallory in your life and smile a little the next time you meet her
48. The Michelin Guide will be open on your counter a bit more often
49. 100 feet is closer than you realize
50. 100 feet can feel like miles and miles away in certain situations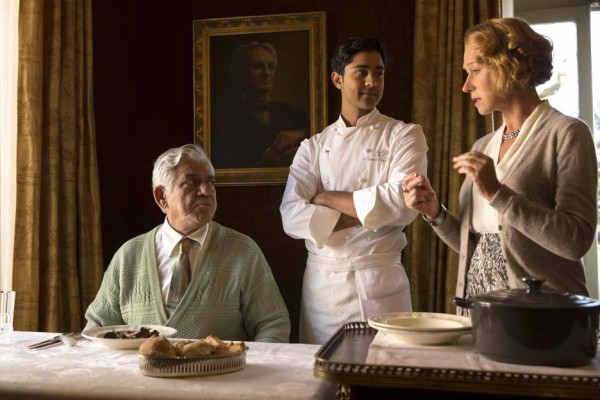 51. Sometimes the people you think are the most different, are really the most like you
52. When it comes to love – opposites still attract
53. You may find yourself ordering off of the standard menu the next time you go our for dinner
54. It's delightful
55. Helen Mirren does unlikable like no one else
56. Helen Mirren does LOVABLE like no one else
57. Comfort food is essentially a cultural thing
58. You'll want to clean your kitchen cabinets out of anything packaged when you get home
59. It will add a few new items to your bucket list
60. The film version left out some of the book…but, it didn't affect the storyline, it actually HELPED the story move quicker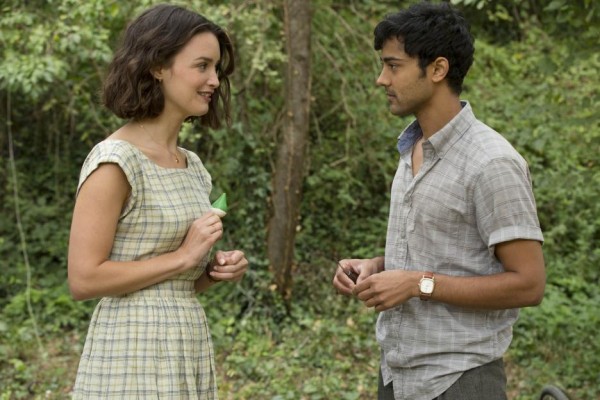 61. You'll be wondering what's in store for Hassan and Marguerite
62. France won't seem so far away
63. You'll come home and research the uprisings in India
64.  Your mouth will water
65. Bring your teenagers – they may want to explore their passions after seeing it
66. It brings the cultures of France, India and the United States together with it's international cast and crew
67. You'll want to check out the hundreds of other films and shows that Om Puri has been in
68. Rooting for the underdog and having him win always feels good
69. Floyd Cardoz was a food consultant
70. The chemistry between Om Puri and Helen Mirren is worth watching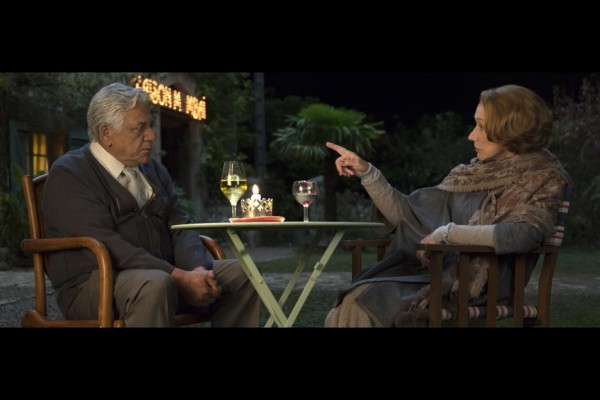 71. It's a reminder that when one door closes, another one opens
72. "Food is a  memory"
73. Your family will always be there for you, even if you don't think they are.
72. It serves as a good reminder to love thy neighbor.
73. You can almost smell India through the colors.
74. You'll start having memories of your grandmother's cooking
75. You'll never look at FOODIE movies the same
76. You'll feel badly for director Lasse Hallström. He's a vegan and didn't eat some of that wonderful food left on set.
77. Food is the great equalizer
78. If you see it on Friday, August 8th when it opens, you'll have a GREAT WEEKEND just thinking about it
79. You'll find yourself curling up with Richard Morais' newest book Buddhaland Brooklyn and hope there's a new movie on the horizon
80. Bollywood meets Hollywood meets Cannes – it sounds ridiculous, but it works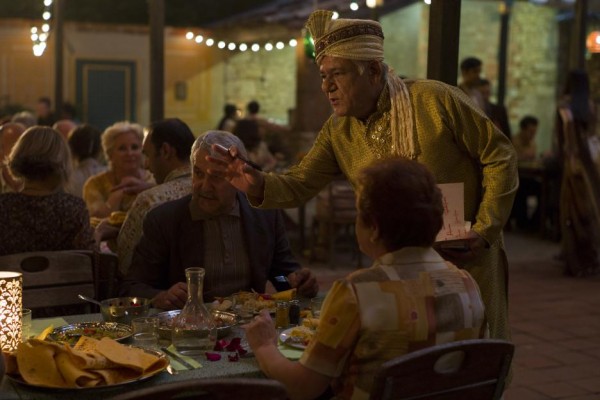 81. You'll feel like you just did a world tour – India, England, and France – all in 2 hours
82. Culture clashes happen even in the most civilized of places
83. It's BEAUTIFUL
84. You'll understand why Champagne Living (living life to the fullest) is so important to do NOW and not WAIT
85. It's a good date night film
86. Manish Dayal is VERY good looking
87.  Never give up. If you think you've lost your edge, like Madame Mallory, there are ways to get it back.
88. If you can't beat 'em, join 'em.
89. When the unexpected happens in a movie, you always walk out feeling like you REALLY got something powerful.
90. Because your grandmother was right, food makes everything feel better.
91. You'll find yourself setting new goals once you get home.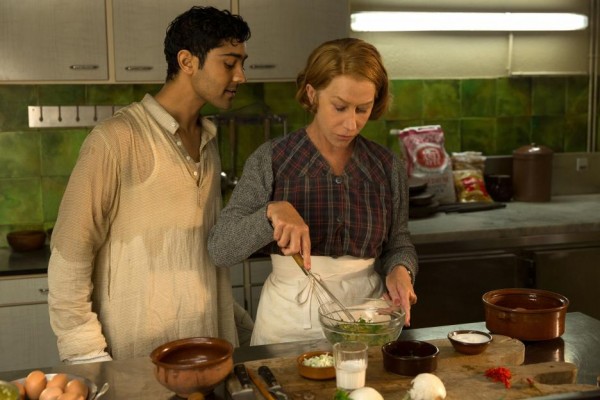 92. It's a new culinary classic
93. Because life is meant to be savored
94. From the amuse bouche to dessert – it's a full meal for your senses
95. You won't leave hungry for more, but you WILL leave hungry to eat
96. Because love should conquer all
97. It will teach you that no matter how difficult life may seem, you should never give up
98. "Every bite takes you home" (I know I said that before, but it bears re-stating)
99. Because I LOVED IT!
100: Go see the movie and add your OWN reason!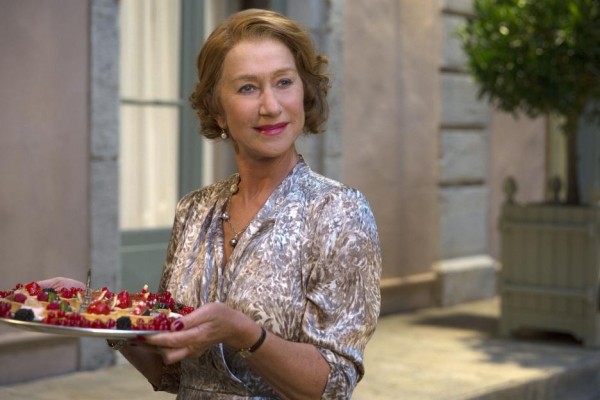 The Hundred-Foot Journey opens August 8, 2014
Rated: PG
For more information