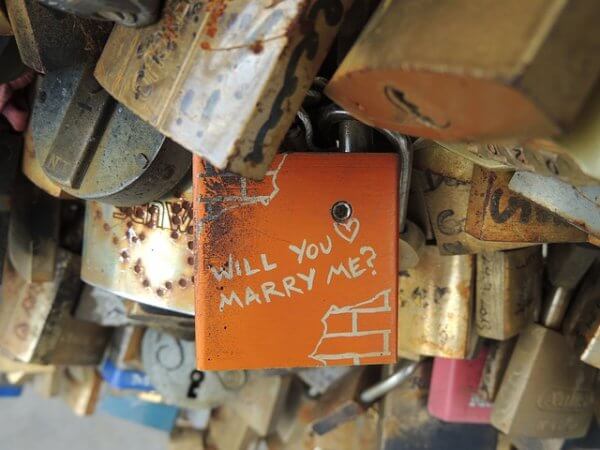 Thinking about popping the question? Chances are no matter how you do it, your partner will love it and cherish the moment forever. But that doesn't mean you want to settle for nothing more than taking a knee in the living room while watching Netflix. If you have loftier goals and want a memorable proposal, take a look at 10 unique ways to propose marriage below.
1. Incorporate Kids or Pets
Kids and pets are the two cutest things in the world, so why not up the adorable factor of your proposal? There are many ways to do this, from making a special t-shirt to putting a note on kitty's collar. Try to put your own spin on it to make it 100% your own.
2. Rearrange the Keyboard
Bonus points if you can sneak into your partner's office to do this. You will need to get extra keys to spell out your proposal, so head over to the local thrift shop to purchase discarded keyboards for this one.
3. Make a Custom Crossword Puzzle
Does your partner love the Sunday crossword? Then this is both a fun and unique way to propose. And if you can actually get it in the Sunday paper, even better.
4. Put it at the Bottom of a Coffee Cup
Is your partner less than human without a cup of coffee in the morning? Then this is how you should work in a once-in-a-lifetime surprise. You can order a special mug for this or customize any coffee cup using the Sharpie and bake method.
5. Use the Phone
No, don't phone in your proposal. Instead, find the time to sneak away your partner's phone and change your contact name to "Will You Marry Me?" and the photo to one of the ring. Then, give your partner a call.
6. Order a Custom Puzzle
Many photo centers offer custom puzzles as a gift they can make for you. Create a collage of your photos with your proposal on top and then have it made into a puzzle. Assemble it with your partner when the time is right.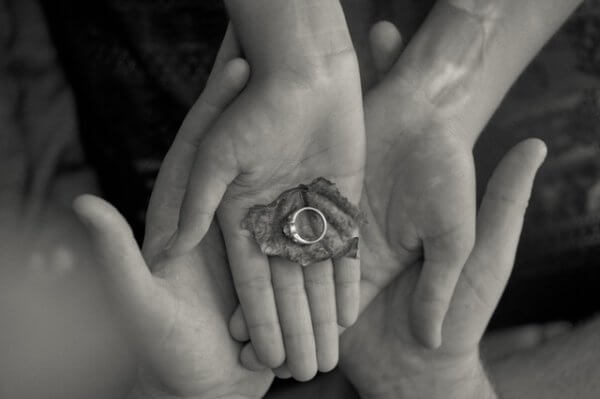 7. Carve it into a Tree
Do you and your partner love to hike? Then this twist on the classic names carved into a tree is perfect. Just go on your usual hike and point it out, then take a knee.
8. Or Use the Christmas Tree
Tis the season, so why not use this holiday symbol for your proposal? Simply use the ornaments to spell out your message. It will make this a Christmas to remember.
9. Put it on or inside a Balloon
There are places that will create custom balloons so you can send the exact message you want. Another option is to put love notes inside of balloons and have your partner pop them, having the proposal in the last one.
10. Do a Scavenger Hunt
Finally, you can put together a scavenger hunt that ends with your proposal. Make it something for the two of you or get all your friends involved. Either way, it is sure to be something special.
and of course