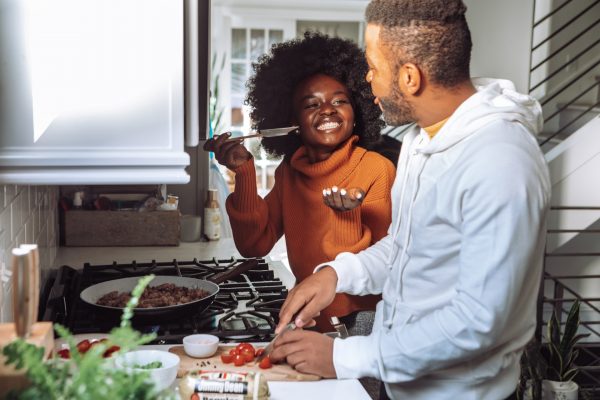 Life is all about making the most of what we have. There will be plenty of worries and responsibilities in our way, so we have to make sure that we're doing what we can to see the positives. Life has a funny way of balancing out the good and the bad. When the good times come along, we have to enjoy them to the max. When the bad times come, we have to find the positives. 
Being a positive person in life can be quite difficult if you've spent years with a negative headspace. It's something that is a habit, however. If you get into the routine of being happy and positive with most things, then you're going to become naturally very optimistic and cheerful. Anyone who is cheerful and bubbly most days got that way through sheer practice and through building a habit of it. It's a case of doing a few things over and over again and training your brain into a new way of thinking/living. Here are just a few things you can do from home in order to make this happen: 
Plan Out The Next Few Weeks (And Maybe Months)
If you know what is about to unfold, then it makes life so much easier. A lot of pessimism and worrying in life comes from uncertainty. If, right now, you have no idea what you're doing over the course of the next few weeks and months, then it's wise to plot out what you want and how you're going to do it. This won't come easy just yet, but it's a skill and something that we can all work on. Bullet journaling is a marvelous way of keeping yourself together and planning out the future as it's fun and keeps you on your toes. It's worth giving a go.
Cook 
For plenty of people out there, cooking is something that is sort of a chore. They see it as something that has to be done and not as something that is to be enjoyed or done with great aplomb. Cooking not only serves an amazing purpose but also allows you to feel a lot better about yourself. The feeling of being able to look after yourself and others is magnificent. 
Look At Ways To Earn More Money
There will always be things out there you can do to make more money for yourself. Being productive and making something of ourselves is one of the best things we can do in terms of feeling better and feeling more positive overall. Looking at ways of earning a little money online would do a lot for your self-worth and confidence. You could start a small business or side-hustle, or you could do a little freelance work in your spare time. 
Work Out 
Working out in your home is a fantastic idea if you want both mental and physical stimulation. You can find all kinds of home workout routines online, so you won't have to worry about struggling to figure out the right exercises and moves. If hitting a gym or pounding the pavement isn't for you, then this is a tremendous idea. 
Invite Someone Over And Socialize 
If you're feeling a little down and lonely, and you know that somebody is free, then get them over to your place. Even if it's for an hour or so, a little social interaction with the right people can make your day so much better. You could even open up to them about certain plaguing issues if you wanted to.
Make It A Goal To Improve The Home Regularly 
Seeing the same home every single day will not help you to become happier overall. You will feel a sense of achievement for having maintained the same home for a long time, but there's something negative about not upgrading and standing still for too long. For instance, if you have windows that are in need of improvement, then it would make both you and the house so much more glowing. You could check out Your Guide to Home Window Replacement if you're unsure about this particular aspect of life. It's amazing how the quality of our home can impact our mindset. 
Actively Look To Do Certain Things You've Been Putting Off
There will be lots of things around your house that you haven't done. We've all been there and the majority of us are still there now! The job might seem like a pain in the backside, but it won't go away until it's done. It's good to get these things out of the way because it lifts a weight off your shoulders and makes you feel like a much more responsible, mature human.
Work On The Garden
A garden is supposed to be a wonderful supplement to a home. If a garden is looking a little shoddy, then it can bring the entire look of the home down. If this happens, then your mood will likely get down. Knowing that your garden is something that really needs a lot of work will not help your self-esteem. If you put in the hours and start a little project, however, you'll likely become a lot more enthused day-to-day.
Learn A New Skill Or About A New Subject 
We talked about this kind of thing previously with regard to earning money, but this is more in a self-gratifying sense. When we learn new things or become a little more accomplished at certain tasks, it feels very good. We feel as though we're better people than we were before. So, if you want to study up on something or you'd like to learn a musical instrument, then don't hesitate as it'll be worth it. 
Catch Yourself Idling And Do Something
If you get into the habit of sitting around for too long, it can be very difficult to get out of it. It can also be very difficult to realize that you're deep into a rabbit hole of doing very little. You think that you're taking it easy for a while until you realize months have gone by. You may have done plenty of work at your daily job, but certain personal commitments or side hustles have been paused for a little too long. If you can catch yourself sitting around for too long, then that's half the battle. Literally getting up and doing anything will help you so much.