Disclosure: Trip sponsored by Walt Disney Studios, all opinions are strictly my own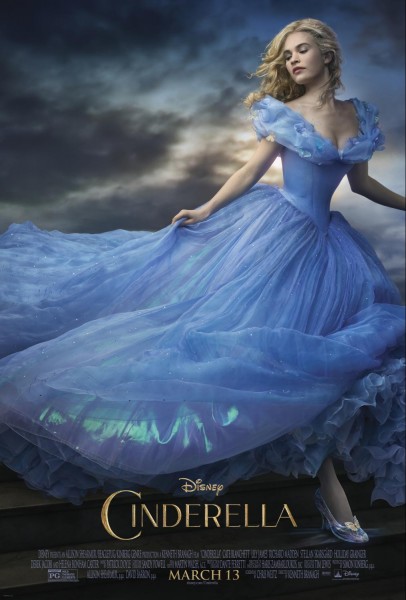 I love the excitement of a major Disney film opening, and having seen Cinderella and Frozen Fever a week ago at the premiere, I know that this is going to be another major one for the studio. Here are my top ten reasons that you should pack up the family, head to the theater and split a bucket of popcorn today…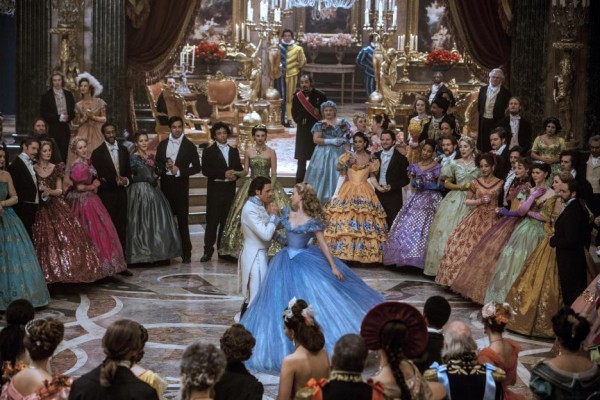 1. It's a story we all grew up on, only with a bit of a twist. Cinderella is no longer a woman being rescued by a prince, but rather a strong woman who chooses the outcome of her life.
2. It's refreshing to enjoy a Disney princess movie that's NOT a musical.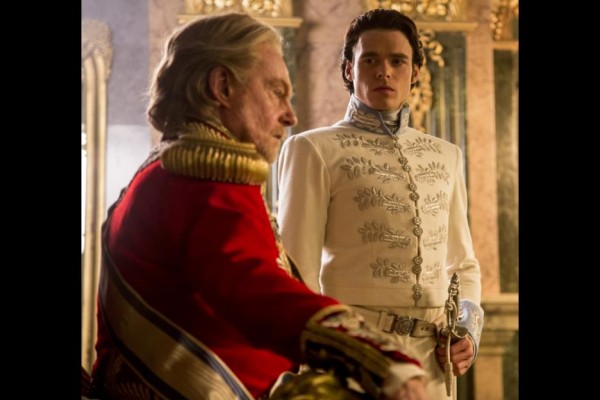 3. Prince Charming has depth of character, and he's a good role model for boys. Don't just take your daughters!
4. The costumes…oh, the costumes. I'll have an interview later this week with designer Sandy Powell, and you KNOW what the gown looks like from the previews, but WAIT until you see the wedding gown, Lady Tremaine's wardrobe, and those ridiculous step-sisters.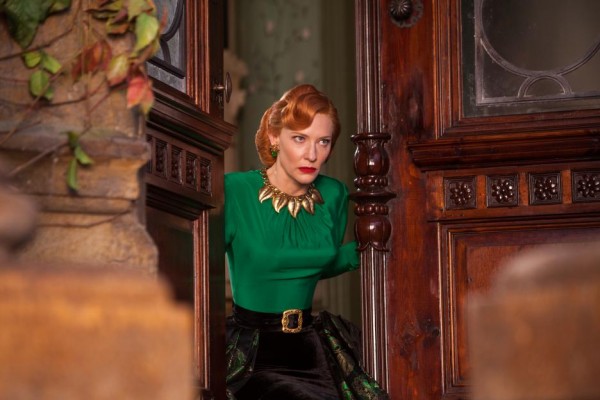 5. Cate Blanchett has mastered the art of the evil laugh. This may be one of those things she'll be remembered for, longer than she likes. It will make the hair stand up on your arms.
6. Kenneth Branagh is classically trained and because of that, there is still a classic feel to his version of Cinderella. Though you may find that the message is a bit different than the original animated version, you won't be disappointed if you compare it to the one you grew up on.
7. Because you've always wondered what glass slippers REALLY look like! HINT: They look like Swarovski Crystal and they sparkle.
8. Cinderella was one of the greatest animated movies of our time, this one is JUST as historical.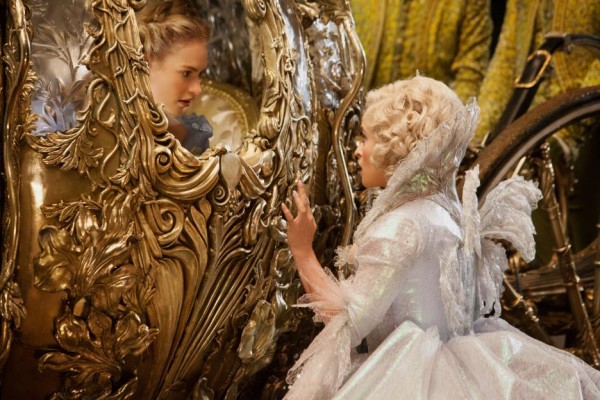 9. Helena Bonham Carter as the fairy godmother! Just warning you NOT to take a big gulp of that soda when you see her arrive on the scene, because you'll spit it out laughing.
10. Whether you're seven or seventy, you can still enjoy a good fairy tale!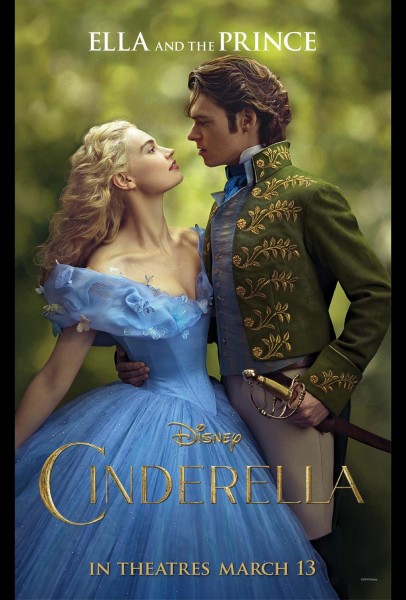 DETAILS
More of Cinderella on Champagne Living