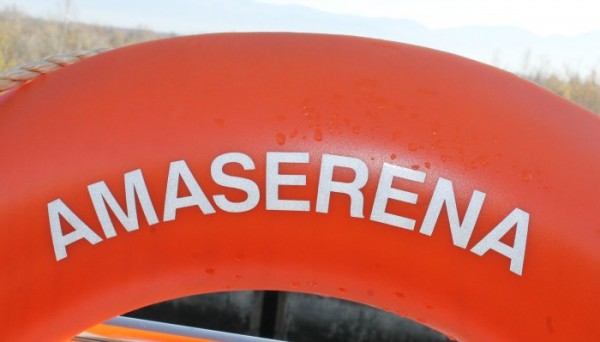 It's been 5 weeks since I was traversing the Rhine with AMAWaterways on the beautiful AMASerena. I invited my "sorta-sister" Sandy, whom had never been on a river cruise OR to Europe. It's always fun having someone who is enjoying it all for the first time, as it helps to keeps travel new and fresh for me. Looking back, had I been alone, it still would have felt like my first time, as AMAWaterways offers an experience unlike any other.
Fabulous themed cruises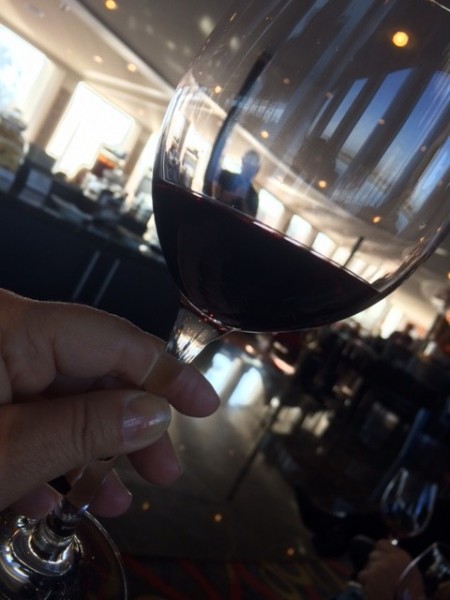 I was lucky enough to be a passenger on a wine cruise that traveled the Rhine, along with wine expert: Chris Silva CEO of St Francis Winery & Vineyards. Mornings began with varietal tastings and by our final days we had progressed to blending our own wine (admission…I should stick to my day job). I learned a new appreciation for Zinfandel (formerly on my DO NOT DRINK list). They also offer art cruises, beer themes, Jewish heritage cruises (on my bucket list), and more.
Treat me like a Diva
Think Cheers. You remember, where everybody knows your name? Take that one step further and you've got a staff who not only remembers your name, but your favorite flavor ice cream, how much butter you like (or don't) on your potatoes, and more. I swear they hire servers and housekeepers, as well as bartenders with ESP – extra special PERSONALITY! Not only are they attentive, but they also hire NICE! The kind of people you want to come back to visit, because you're made to feel like you really belong.
Hop on the bus Gus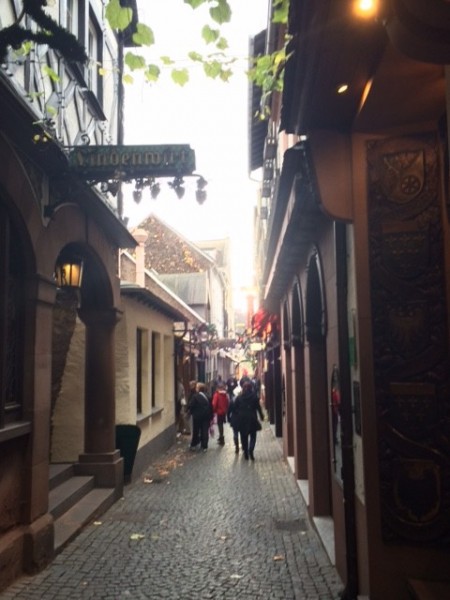 The tour bus that is. The choice is yours, and thankfully the main tours of the day are included in your itinerary. The hard part is deciding WHICH one you want to enjoy. The tour offerings are all so interesting that I wanted to do them all. My favorites? I loved the excursion into Riquewihr, as well as learning how to make Rudesheimer Coffee in Rudesheim. Strasbourg was a beautiful city to tour and I fell in love with Petite France. As I said, the only disappointment was that I couldn't do it all.
You can't be sad riding a bicycle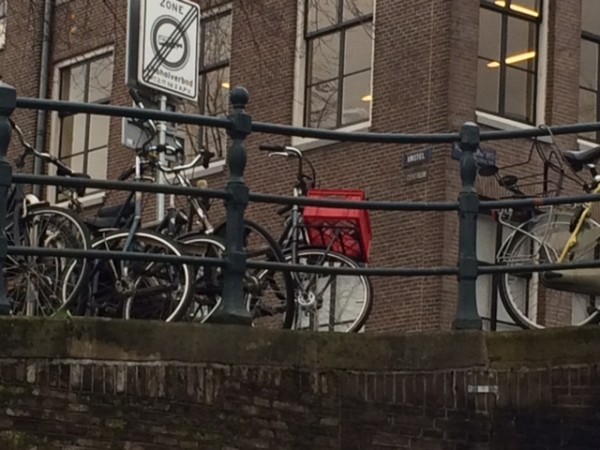 While AmaWaterways was not my first rodeo on the rivers of Europe, it most certainly had pluses that the other one I'd traveled lacked. Most noticeably…BICYCLES. What a wonderful way to see Cologne, at least that's what I heard from my new friends from The Culinary Traveler, who pedaled their way through this beautiful old city (I opted for the walking tour). Want to go it alone or with a friend, just let them know and they'll have a bike and helmet waiting for you. That's the beauty of river cruising, the choices are yours and this cruise-line offered options that were definitely a step above.
You rub me the wrong right way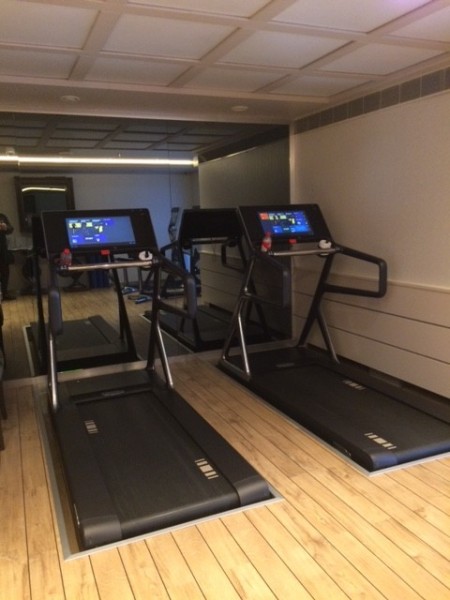 If you've traveled Europe by way of the rivers before you already know that the ships are small. They HAVE to be, as they need to comfortably fit through the locks, and dock in town. Generally, the boats carry less than 200 passengers (as opposed to over 2,000 on an ocean liner), so amenities tend to be fairly limited. So…I did a little cartwheel when I learned that there is a masseuse, hairdresser and fitness center on board.
Let's go for a dip
An outdoor pool, on a river cruise, in November? YES PLEASE. Especially when it's heated and I can bring a lovely glass of Prosecco with me. Don't expect to do laps in this small version of a pool, instead soak with your honey, your besties, or some new found friends over a few drinks. Even with a chill in the air, the temperature in the water is nice and warm in this pool/whirlpool!
FORE!
OK, so maybe the word is PUTT, but honestly having a little putting green and a BIG chess board on the deck is fun. Even if you're not really a duffer.
Honey LOOK it's a Castle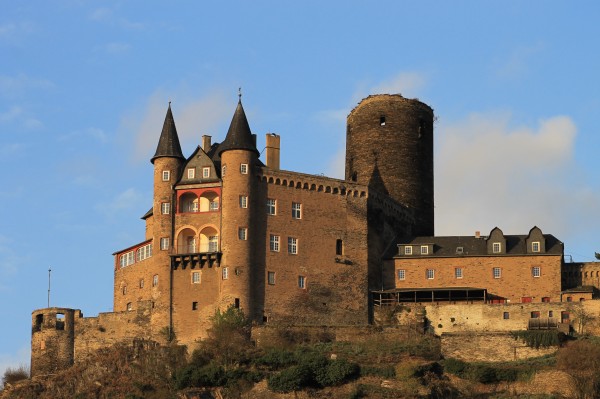 Mr. S can't figure out why I'm face-timing him as we pass beautiful castles and countryside. With the best wifi I've ever experienced overseas or on ANY ship, I had NO problem connecting to do twitter parties, skype with friends, or face time with my hubby so that he could see where we were. I shared the view as we motored slowly down the Rhine on a beautiful afternoon. While turning OFF is important to some, I LOVE being connected…especially when I'm missing my husband.
WAIT, I can't keep up
You WON'T be saying that on your walking tour with AmaWaterways. WHY? Because in addition to the regular paced tours of the cities that you visit, they offer a Gentle Walkers version. Even if you love to walk quickly, the slower paced group is PERFECT for stopping to take lots of photographs. If you're the active type, there are Active Walkers groups, and yes…for those who prefer to sleep in, even a Late Starter group. See, I told you there was something for everyone.
Reservation at the Chef's Table please!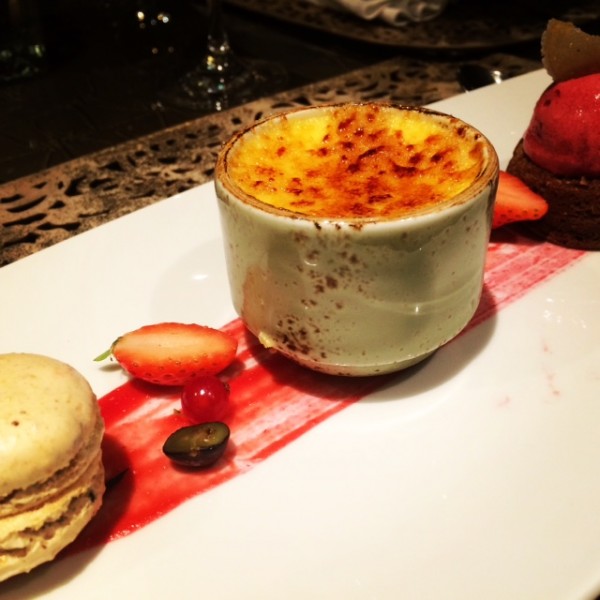 That's right. On the AmaSerena there are not ONE but TWO dining rooms, including the exclusive Chef's Table…with a private chef and a specialty menu that is extraordinary. While you do need a reservation, all guests are invited to dine at this intimate room with a beautiful view at least once during their cruise. The best part? The Chef's Table is INCLUDED in your trip, so there is no specialty dining "extra fee" like they have on those ocean going cruise ships.
Whether you want to explore every square inch of an old city, or sit in the lounge with new found friends over a drinks while listening to live music, it's at your disposal on the AmaSerena.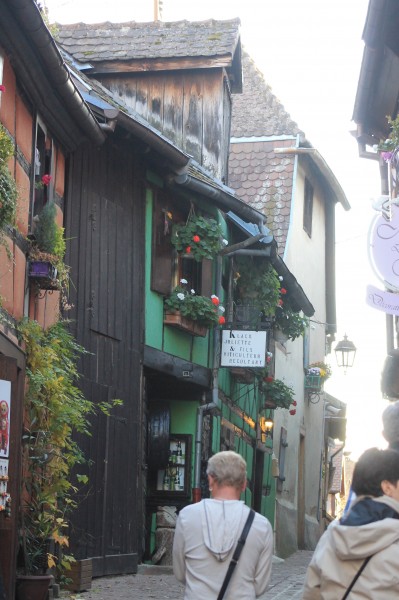 Disclosure: I was a guest of AmaWaterways on the AmaSerena. All opinions are strictly my own.