It's so easy to let the little things in our lives pile up and take over. We're busy, we're tired, and sometimes it feels like it's just not worth the effort to put forth that extra time for a deep clean. But what if I told you that this is exactly what you need? A deep clean can be an excellent way to get rid of all those items getting in your way, giving your home an overall refreshment and ensuring living there is more enjoyable. This blog post will cover ten areas of your home that need regular deep cleaning.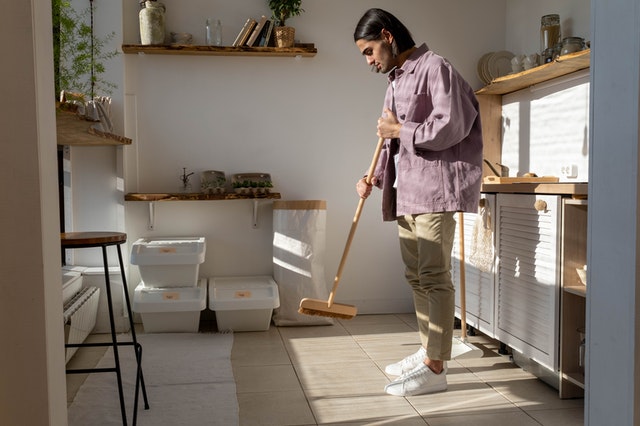 The Bathroom
The bathroom is probably the place that needs deep cleaning most often. The grout between tiles and around bathtub edges are prime targets for mildew, which can be difficult to remove if it has been allowed to grow too long. For this reason, make sure you clean your shower regularly with a suitable tile cleaner and scrub brush. You should also check under and behind all of your fixtures every week as build-up tends to accumulate in these spots quickly! If there isn't time before guests come over for you to give everything a nice thorough scrubbing from top to bottom, vacuum up any hair, or wipe soap scum off the floor just before they arrive. This will freshen things up without being too obvious. 
The Kitchen
The kitchen is another room that needs a deep clean regularly. Between grease and grime from cooking and spills and crumbs, the cabinets, counters, appliances, and floors can quickly become dirty.  If you have the opportunity, though, it's best to do a thorough cleaning. This includes wiping down all of the cabinets and counters inside and out, scrubbing the stovetop and oven, degreasing the fridge and freezer, and sweeping and mopping the floor. Giving your oven a comprehensive deep clean is essential to ensure that no bad bacteria grow and cause potential illness in your home. 
The Bedroom
The bedroom is often one of the last rooms to get cleaned, but it's still important to do so regularly. This means vacuuming and dusting the furniture, as well as sweeping and mopping the floor. It's also a good idea to change your sheets and pillowcases every week and to dust or wipe under the bed every few days. If you have a lot of clothes in your wardrobe, it's also worthwhile emptying out most of them and giving everything a good clean at least once each season. It is essential not to leave your bedroom to build up with dust and clutter.
The Living Room
The living room is one of the most commonly used rooms in a home, so it also needs to be cleaned regularly. This means vacuuming and dusting the furniture, as well as sweeping and mopping the floor. It's also a good idea to change your couch cushions and pillows every other week and dust or wipe under the couch every few days. Finally, if you have a lot of books on your shelves, it's worthwhile emptying most of them and giving everything a good clean at least once each season.
The Entryway
The entryway is the first room you see when you walk into your home, so it makes sense that this should be one of the cleanest. Your best bet for deep cleaning here is to vacuum and dust all surfaces including baseboards, sweep or mop the floor, and wipe down any furniture in addition to doing a general tidy-up. You should also make sure to clean your front door and doorknob on a regular basis, as well as your mailbox.
The Laundry Room/Closet
The laundry room and closet both need to be deep-cleaned regularly. Make sure you vacuum, dust, and sweep or mop the floor. Wipe down any furniture, including shelves; clean out all cabinets and drawers, and do a general tidy-up of any items lying around. You should also clean the washer and dryer inside and out, as well as the clothes hangers, regularly.
The Outside Walls & Windows
The outside walls and windows of your home need to be cleaned often to maintain their appearance. This can be done with a hose or power washer; remember to use a ladder to reach the higher areas. Be sure to also clean the window frames and screens and the door knockers and handles. Exterior cleaning can be a tricky job, so consider using a professional like propel pressure cleaning if you're not up for the task.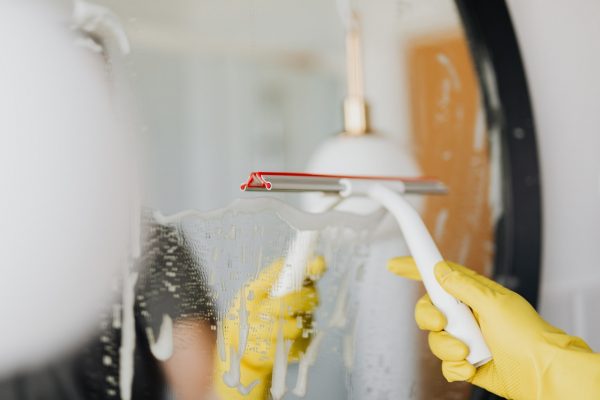 The Garage
The garage needs to be cleaned at least every few months, but ideally every week. This means sweeping and mopping the floor, vacuuming any shelves or cabinets, wiping down all surfaces, including baseboards, and removing cobwebs from corners and rafters. You should also clean out your car regularly and deep-clean the garage door, tracks, and hinges.
The Garden
The garden can be dangerous due to bugs and insects, so it's vital to deep-clean regularly. This means removing any standing water from the area regularly; pulling out weeds weekly; gathering up leaves whenever they fall off your trees or plants; emptying bird feeders every few days, and hosing down the entire area every few weeks.
The Roof
The roof of your home is often the last place to get cleaned, but it's still important to do so regularly. This means checking for and removing any moss or algae, cleaning out all gutters and downspouts, clearing away any leaves or branches from the roof, and checking the condition of the shingles. Also, if something needs to be repaired on the roof, make sure you get it done as soon as possible.
Now that you know which areas of your home need regular deep cleaning, it's time to get started! Tackle one area at a time, using the tips and tricks above as your guide, and before you know it, your home will be looking and smelling great! The key to maintaining a clean home is through regular and thorough cleaning.