When the essential oil craze first hit, I thought no, no, no….this is just another crazy pyramid scheme and I'm not getting suckered in. I didn't. But, once my acupuncturist began suggesting them (when I got shingles), it made me stop and take a good long look at what they can and can't do. I still am very wary of claims, but I can tell you that there are a few uses that I have actually adopted (although I have not, and will not ever become one of those "distributors" hawking them).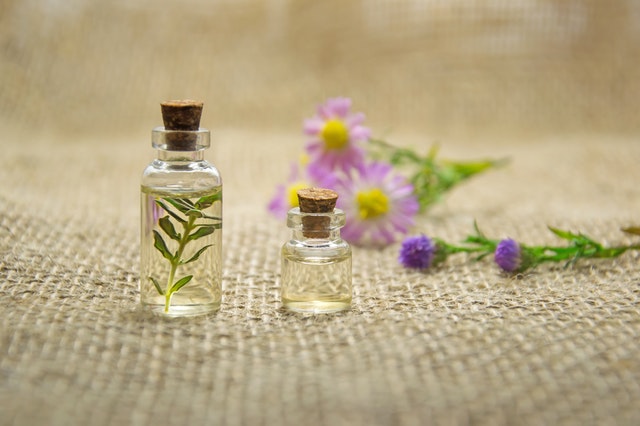 Here are my top 5 uses for essential oils
By the way, if you're new to using essential oils, you might want to do some research before you dive in. There are many different ways to get the health benefits out of essential oils and some methods work better than others.
1. Ease Anxiety
There are many essential oils that can help to treat anxiety disorders and even soothe anxiety as it crops up. The two most useful methods for these benefits are infusing a bubble bath with a few drops of an essential oil like lavender or diffusing them into a small room, breathing deeply.
2. Treat Inflammation
Some essential oils work great to ease and minimize inflammation. Typically, it works best when applied via a topical ointment or lotion to the inflamed area. This can help to minimize and ease inflammation, which might also result in less pain. I applied her oil concoction a few times a day to get rid of the pain.
3.  Treat Insomnia
Like a soothing glass of warm milk, certain essential oils like laveder can help to induce or encourage sleep, helping those struggling with insomnia. The best method to reap these benefits is by diffusing the oils and breathing in deeply, allowing the aromatherapy to do its thing.
4.  Lessen Stress
Essential oils can help to lessen the effects of stress. By breathing the oils in deeply through the practice of aromatherapy, you're absorbing them quickly, letting the relaxing effect soothe away your stress.
5. Treat Skin Irritation Many essential oils will treat a range of skin conditions, from acne to irritation and dryness. By applying them topically to the affected areas, you can reduce irritation and inflammation, decrease acne, and even stop itching on dry or irritated skin. For me, this helped my shingles (along with daily use of bentonite clay to dry them up).
If you're new to essential oils, I recommend you research them fully before getting started. There are proper ways to go about getting the most out of your essential oils. Certain benefits will be more pronounced and effective when accessed a specific way such as diffusing, ingesting, or topically.