Note: We received products for inclusion in our gift guide. I chose my favorites to include in this post.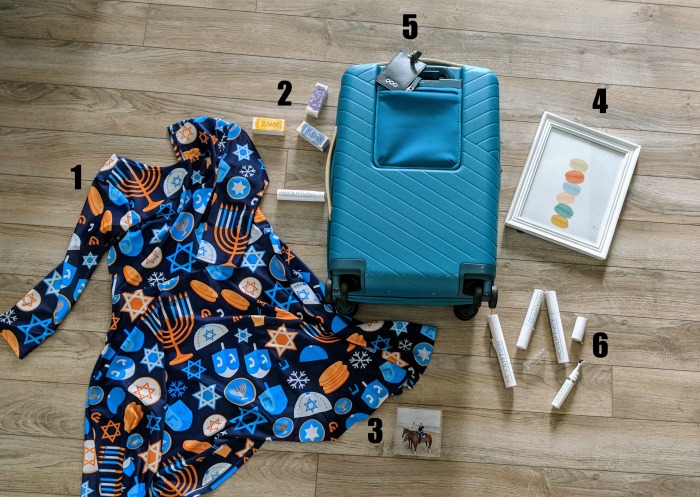 Holiday Shopping
I don't know about you, but I've been doing the OOOH, I WANT THAT as I shop for my friends and family. I've definitely got the – one for you, one for me syndrome lately.
As I was putting together my holiday gift guide
I picked out those items that I want, and these 6 gifts for the holiday season made my I've been good list.
1.Hanukkah Holiday Dress from Shinesty.
Bye, bye ugly Christmas sweater, hello 8 days of presents. If you have been following me on social media you'll know that I actually wore this dress to salsa with tWitch and Allison (you can catch them on Freeform TV this holiday season). The pattern is fun and includes ALL of the traditions of the holiday (including Chinese take-out boxes), and best of all it is comfortable AND flattering. I know that Hanukkah is over, but I'll be wearing it to REPRESENT at Christmas parties this season as well. Their holiday fashions are FUN FUN FUN…so take THAT Mr. Elf on the Shelf.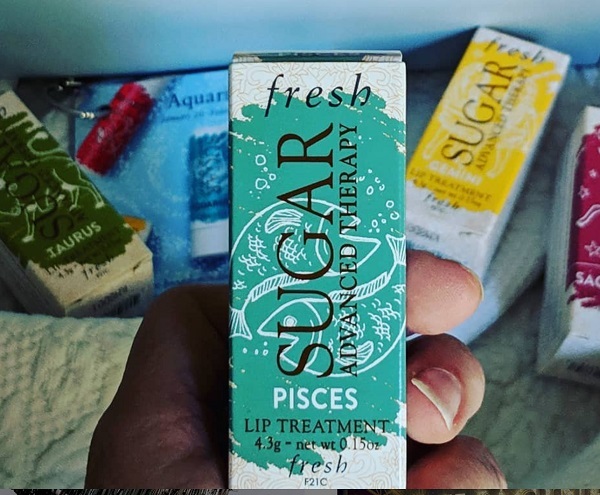 Hey baby, what's your sign? No matter whether you're an Aquarius or Leo, Fresh has a nourishing lip balm treatment for you. Yes, it makes a good stocking stuffer for your favorite Capricorn, but the Scorpio in you buys a second one for yourself…and now you'll be completely kissable (just stay away from that guy in the blue leisure suit….he's MINE).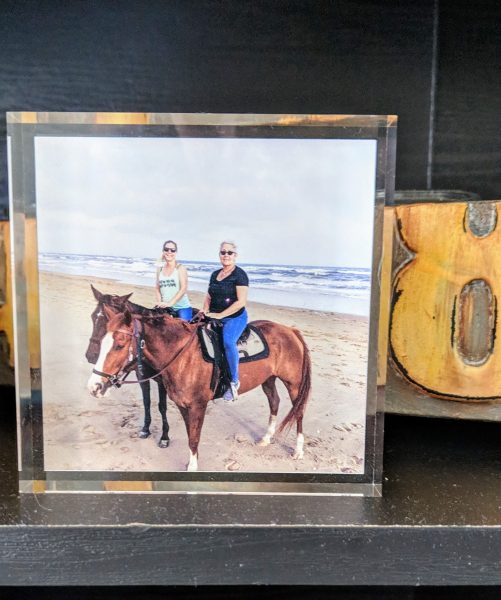 3. My Photo Atrium Acrylic Block
Memories, light the corners of my mind. OMG, my life is forever changed…I always thought it was LIKE the corners of my mind. It all makes so much more sense now. I love giving personal gifts, and when it's unexpected it's even better. But, I love the memories too and right now when you order one from MyPhoto.com, you get the 2nd one at 50% off. So, that evening horseback ride on the beach with your bestie when you were making fun of the couple kissing on horseback who almost fell off their steeds photo you took makes a great way to relive the moment…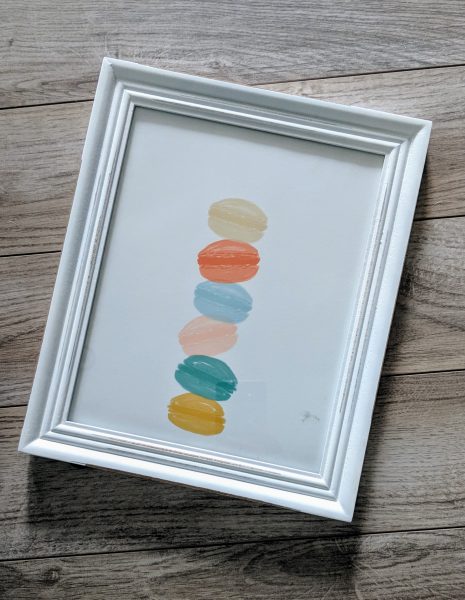 4. Art prints by MontgomeryFest
Oh la la, and pass the macarons because this Francophile wants them ALL for herself. You know how it happens. You order one for your bestie and when you open it up you realize you can't part with it…EVER. So, either you have to order another or just buy her something else. Luckily, Annie Montgomery has created them so that you can order as many as you like, and although you'll find the prices in euro, she ships to the US. Now I'm off to buy even more because MontgomeryFest is my new obsession.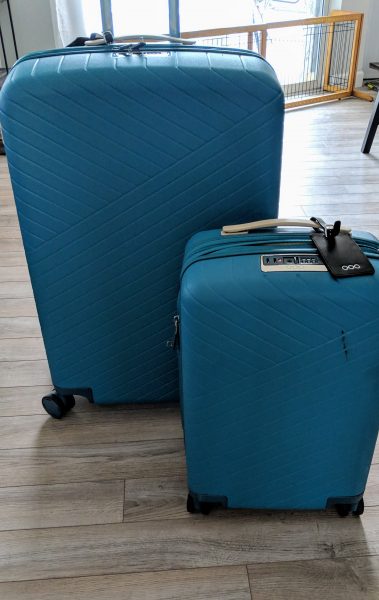 Do you know ANYONE who doesn't have the travel bug lately? As someone who travels a LOT (I'm away more than I'm home), I rely on good GREAT luggage that will withstand being tossed around by luggage handlers who seem to use my bags as a game of cornhole from their cart to the ramp and into the hold. From the looks of things, they need a few more beers and they'll get better at it.
In the meantime, I know that my OOO (Out of Office) Luggage will not only withstand their abuse, but it also has features that I want like a removable, rechargeable, battery for a weekends worth of phone charges – complete with a back pocket to store it while you're maneuvering through the airport plus 360 – degree maneuverability with smooth – glide wheels and a compression system that means I can fit ALL OF MY PURCHASES that I bought while I was away without having to check a bag (and yes, the carry-on and medium bags are expandable).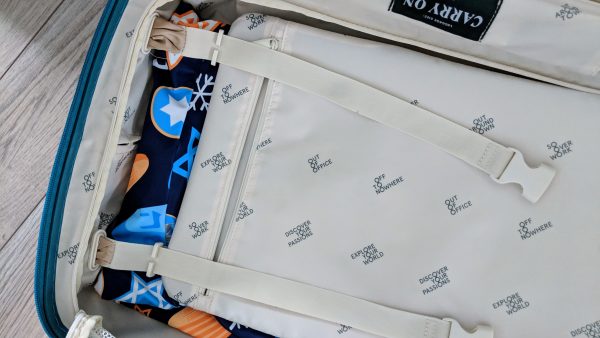 Did I mention that it comes in FABULOUS colors like black, navy, orange, white and teal*. Won't that fashionista in first-class be jealous when you find yours on the carousel first? OK, so maybe I just got these for myself, but hey I told you…I've been good this year.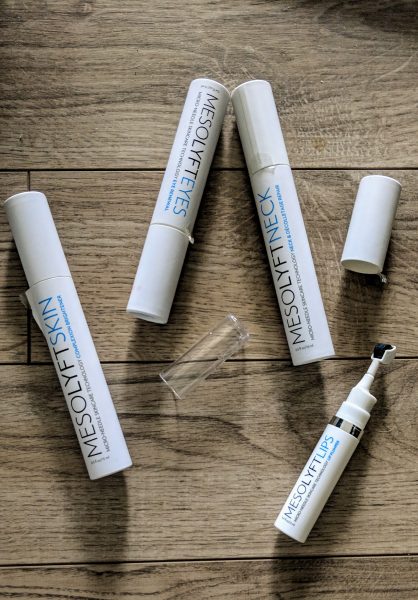 6. MesoLyft at-home Micro-Needling
OK, so your mother-in-law has been going on and on about wanting to get get micro-needling done for the past 2 years. You come across an at-home micro-needling product that does more than just roll those fine and barely-there micro-needles over your skin, but has an attached tube containing a cocktail serum to condition the surface of your skin THAT WORKS!
I may actually BE that mother-in-law and I may have been using it for the past month (busted). This stocking-stuffer for your mom, MIL or BFF who's been complaining about lackluster skin, lip volume and dark spots will LOVE it, and you won't have to listen to those complaints anymore.
Holiday and New Year's parties are coming quickly. I love the Mesolyft LIPS for an immediate pouty lip with none of that bee sting feel. Did I mention they take only a few minutes a day to use?