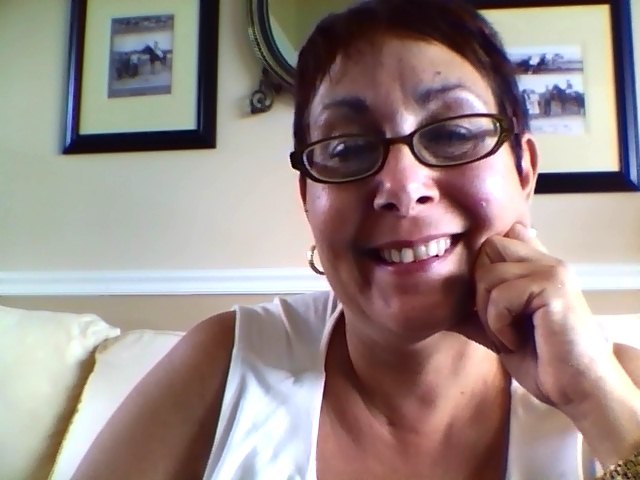 Why am I smiling?
It's easier to smile now. I've just about completed my 28 day PerioBalance Challenge and the condition of my gums have improved, I don't have "fuzzy" teeth, and my morning breath gets NIPPED in the bud as soon as I wake up by brushing, flossing & popping a PerioBalance in my mouth.  The best part? It's been SO easy to use. It's almost like a mint candy that I just enjoy as it disolves…that's IT. Nothing complicated, just great oral probiotics in a mint that tastes great and helps to keep my teeth and gums at their optimal health.
Take a lozenge after brushing and flossing your teeth
Allow the lozenge to dissolve in your mouth for 10 minutes
Continue your dental care routine as usual
While I loved listening to actress Nia Vardalos tell me how PerioBalance really improved her teeth and gums, it all became VERY real to me as I went through this 28 day journey using the product myself.  The changes that I've seen have been rather dramatic, since I don't have great gums. I'm one of those who have to go for high scalings, whose gums bleed and I have gingivitis. I've had issues with medication affecting my gums and truthfully, it's always been a struggle for me. While I always followed my dentist's instructions, nothing I did seemed to help. There is a NOTICEABLE difference, so much so that I can't wait for my dentist to see how HEALTHY and pink my gums look.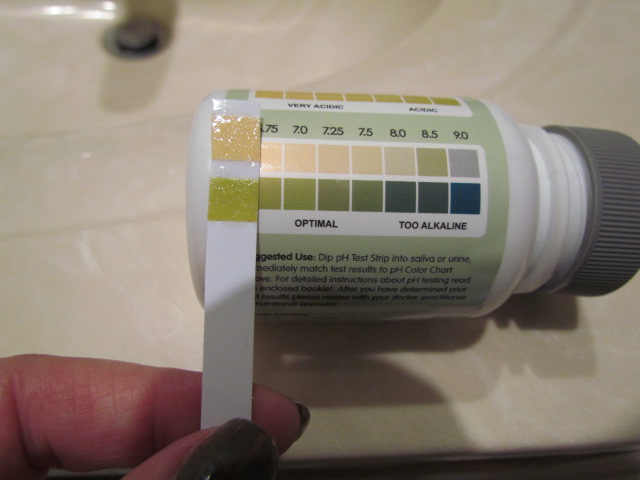 While my Ph strips are now showing that the balance in my mouth is at it's most optimal, I still haven't gone to the dentist to get HIS reaction (my next visit isn't for a few more months). I've already prepared some questions for him and I can't wait until he sees the improvement.
If you're heading to the dentist soon, you might want to ask a few questions and see if PerioBalance might help your oral health as well.
Do my gums look healthy or inflamed? Be sure to tell your dentist if your gums are sensitive or bleed during brushing.
What symptoms would indicate that my gums might be unhealthy?
Do you always check for gum disease at my regular dental check-ups?
What are my pocket depths? Excessive pocket depths could indicate gum disease.
How likely am I to develop gum disease? What would increase or decrease my risk?
Do I have excessive plaque buildup?
Could you or your dental hygienist watch me brush and floss, and teach me the most effective techniques?
You don't have to take MY word for it, one box of Sunstar GUM PeriorBalance and you can do YOUR 28 day challenge as well.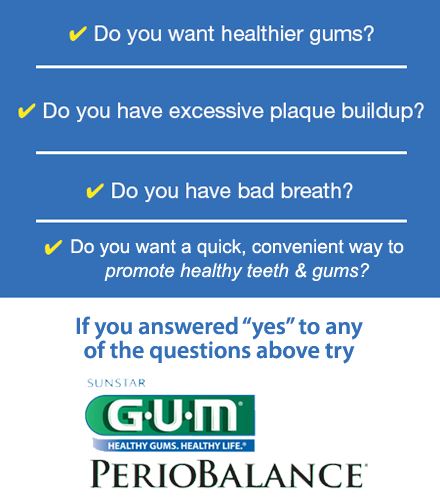 Don't forget to let me know what a difference it makes. I'd LOVE to know. You can even get $5.00 off HERE > http://periobalance.com/coupon-landing-page.html
Join in this coming Thursday, June 26th from 8-9pm EST as Sunstar GUM and PerioBalance talk healthy gums, PerioBalance and giveaway LOTS of great prizes at their twitter party hosted by Lisa Samples and Melissa Chapman. Simply log on to twitter and follow the #healthygums hashtag.
Follow  Sunstar GUM on Twitter and Facebook for MORE great oral health tips.
This post is sponsored by Sunstar GUM and PerioBalance has been provided to me for trial and review.
GIVEAWAY



Extra Entries
* Tweet me @zipporahs and tell me why oral health is so important. Use the hashtag #periobalance
* Comment below with your tips for better teeth & gum health.
* Subscribe to Champagne Living, "Join the Clique", follow me on facebook or twitter – all found on the sidebar (each counts for 1 extra entry)
* Tell your peeps on your blog, facebook page or twitter about this or any post (each counts for 1 extra entry) and link to us.
* This giveaway is open to US residents, 18 and over and ends on August 6, 2011
* Good Luck