This post has been sponsored by CheapOAir. All opinions are strictly my own.
Yes, that would be me.
I admit, that while I do live a Champagne Living lifestyle, I know that by watching how much I spend on my travel means that I'll be able to travel again next month, the month after, and….well, you get the picture. That airplane seat that I just scored is the EXACT SAME ONE that you may be sitting in RIGHT NOW, only I have a secret that I'm going to share with you. I paid a LOT LESS THAN YOU DID.
I'm letting you in on my secret – CheapOAir
I have been using CheapOair for YEARS now, enabling me to fly everywhere from Boston back to Florida, Orlando to Las Vegas and even to my favorite destination…Paris. As a matter of fact, I was just playing around on CheapOair and found an amazing non-stop flight from Boston to Palm Beach (the flight I take most often) for only $124 round trip – WOW!
How are they able to offer the CHEAPEST seats?
CheapOair lets you book online, on mobile apps for iOS and Android, by phone or live chat. Their technology assures that you'll find the best deals and offers to your dream destination on over 600 airlines, 1 million hotels, and 100s of car rental companies. Plus, if you're a flexible traveler like me, you can score the BEST DEALS by using their LOW FARE CALCULATOR. I've even set up fare alerts for when I want to visit my family.
Today I'm giving in to my wanderlust
You know that I sometimes go where the wind (or in my case, the plane) takes me. How do I decide where to go? I love reading CheapOair's blog for suggestions of where to go and what to see. I just read about the Must-See Holiday Markets in New York and realized that I've been to them in Germany, but never in Manhattan and by using their platform, I can book a cheap flight, hotel room, and even a car if I need one.
It's true, sometimes I just want to go someplace different, or maybe it's a place I haven't been to before, or maybe it's one of my favorite cities. I love to travel, so I'm guilty of all of the above. But for me, it's all about the upcoming holidays and nothing says Christmas and Chanukah to me more than a few days in the Big Apple.
Check out their commercial for a little inspiration this season.
I may book this one from 12/10-16 for some holiday shopping
Round-trip from Palm Beach to NY $106 – I'd call that a WOW! fare.
Hotel for the week starts at $336, but, I like to stay more upscale and found PLENTY for around $200 per night with breakfast for 2
When you use a booking site 
I tend to get comfortable with one site and I rarely explore all of the features. Today, since I'm planning a getaway I decided to look around CheapOair to see what they offer that I haven't yet used. Here's what I found
You can sign up for their Secret Deals – I'm now getting great deals sent right to my inbox
They have real live travel agent specialists to help you. I can tell them where I want to stay and what my preferences are and they do the work for me. Since they are truly specialists that may have options that I may not have even considered.
Sometimes I like to city hop, and I can never figure out how to book from one city to the next with ease. CheapOair's agents know exactly how to book those more complicated flights that I like…no extra charge.
They have Fusion Fares technology. That means that you aren't locked into one airline itinerary but might find a much lower cost flying one way on one airline and back on a different one, saving you money.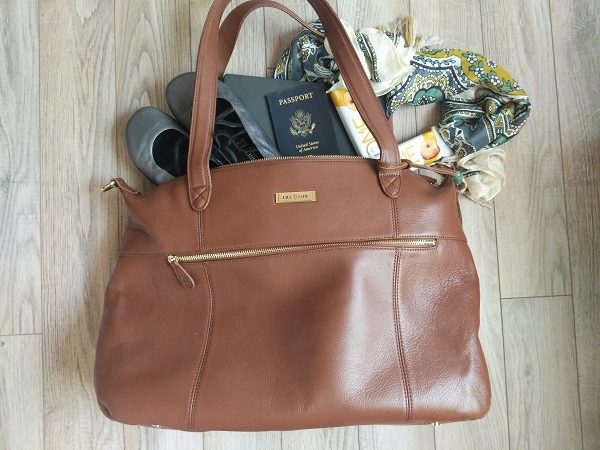 The only thing they don't do
Is pack my suitcase for me, but I'm getting better at deciding what I need (and don't need) as I travel more.
Indulge your wanderlust but not your wallet