Last week I had a most unique opportunity. I had a DATE! Not just any date, but a date with The Bachelor Guy – Eric Rogell, a fleet of Infinitis and three unique restaurants in South Florida. Mind you, I've never met the man before, but I was intrigued. Having been married for 31 years, I really didn't think that his book The Art of War for Dating would have any relevance. Boy, was I wrong. Turns our this night make me realize how wrong I was about a LOT of things.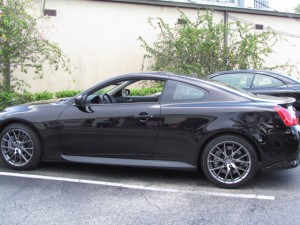 They say that things happen in threes and the weekend was FULL of 3's.
The 3 things I learned from Eric about dating…besides the fact that I should STILL be dating my husband after 31 years all include the letter "U" (personally I think the "fun" was a big of a stretch with the "U" thing, but I let that pass).
1. Be Unique – going to the same restaurants, the same night of the week can get pretty BORING. Think creatively when planning a date.
2. Do the Unexpected – People love surprises. The thought process behind them just shows that you…well, THOUGHT about them.
3. Fun – This is a No Brainer, but something we often forget. Have fun, be fun, make fun.
I discovered 3 restaurants (one I go to quite often) that are each very Unique.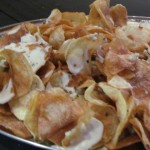 1. YOLO on Las Olas in Fort Lauderdale – YOLO stands for "You only live once." We started off with appetizers like their amazing szechuan calamari (OMG, OMG, OMG – tender, with a kick), truffled YOLO chips (homemade potato chips with truffle, maytag blue cheese, herbs & bacon),  and MORE. Talk about unique – from the fire pit on the patio to the modern, yet very comfortable.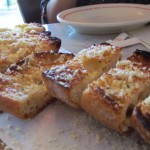 2. Vic & Angelo's on Atlantic Blvd, Delray Beach – I've been to the Vic & Angelo's in Palm Beach Gardens before (best wings anywhere), but had never some of their other dishes. HINT** Order the garlic bread, you WON'T be disappointed.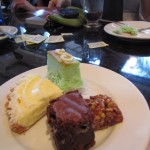 3. Stork's in Wilton Manors on NE 15th Ave. – One of my regular weekend stops for coffee and dessert (or a breakfast treat). It's a great spot to just sit outside and people watch while enjoying wonderful homemade pastry (don't miss their foods while you're there).
The Cars
Oh, the cars. Infiniti was always a favorite of hubby's when he was in the wholesale automobile business and I never quite understood why. Maybe it was that he never let me drive his. These are HEART STOPPING LUXURY cars that are not only gorgeous, but drive like a dream.
Here are MY FAVES from the event.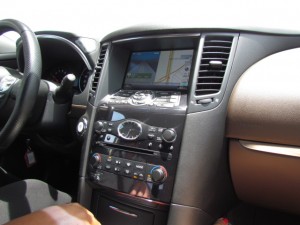 1. Infiniti M Hybrid – yes I'm a hybrid gal, but who knew that I could have this kind of luxury AND get great gas mileage? If you stop by an Infiniti dealer – be sure to check out the dash (not spoiling it for you).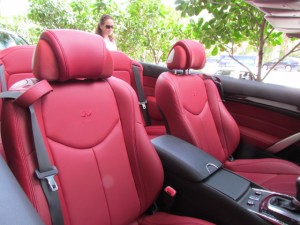 2. Infinity G Convertible – I never got the opportunity to drive this one, but my drool stains are probably all over the car. Look at those hot red seats (the exterior on this one was black). It must have been fun to drive, because there were FIGHTS over this one!
3. Infiniti QX56 – Who would have thought that the car that I'd fall madly in love with would be a 4WD SUV? I'm a compact car girl normally…but the interior of this car is LUXURY at it's finest. I heard that it was modeled after those private jets. Leather that you sink into and it drives more like a dream (not that I had to drive – thanks to Jewel of Jewel's Fab Life). Look at the seat I'm on – who needs diamonds when you get to drive this?
I'll have more info about these fabulous cars soon. In the meantime, check out these great cars at your local Infiniti Dealer and take a test drive like I did.
Sponsored post – I was a guest of Infiniti for a fabulous event, but you know that I tell things the way that I see them.