We hope that you enjoy the February/March issue of The Compass Girls.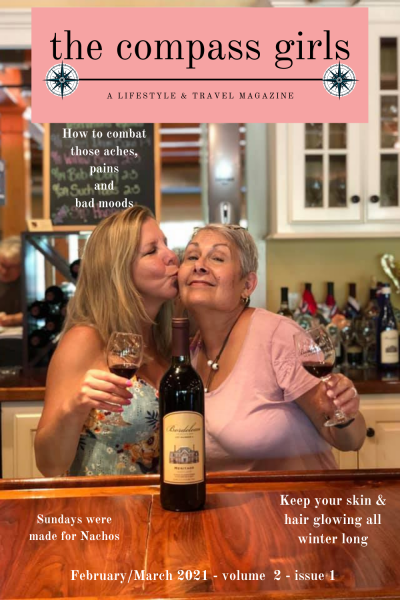 This month's stories include:
Zee's Sunday Nachos
How to Beat the Winter Blues
4 Tips for Keeping Your Skin Glowing this Winter
The Girls Favorite Movies to Cuddle Up With or Watch With a Friend
How to Get Rid of the Frizz
What the Heck is Micellar Water?
And LOTS of great in-magazine shopping (simply click the ads and go directly to shop).
Click the center of the magazine for a FULL-SCREEN edition!
Have a great beginning of the year! Our next issue comes out in April/May.