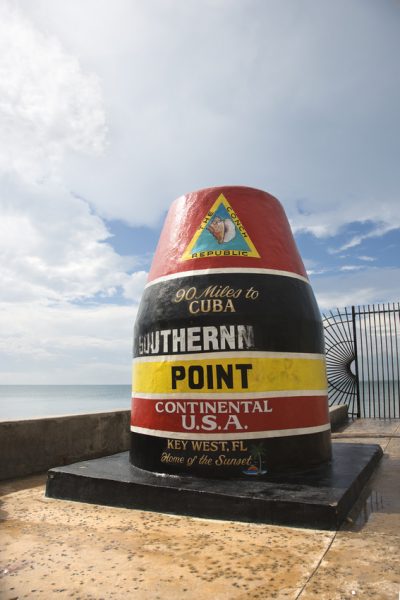 Whether you live in the area or are looking to make the most of your Miami vacation, you should know about some weekend getaways near this incredible city.  These destinations are easy to reach and offer plenty of fun to choose from.  Read about a few of your options below.
Key West
Located 164 miles from Miami, which translates to about a 3 ½ hour drive, this is a trip you have to make at least once in your lifetime.  While Key West itself offers plenty to see and do, this trip is mandatory because of the 127 miles you will spend on the Overseas Highway.  On one side, you have the Atlantic Ocean, and on the other, the Gulf of Mexico.  The Seven Mile Bridge is the standout on this drive.  There are plenty of places to stop at along the way, making the journey as magical as the destination.
Boca Raton
If you were a fan of The Nanny back in the 90s, you have heard of Boca.  However, this location has changed a lot in the last few decades.  There are beautiful beaches, golf courses, stunning museums, jazz clubs, and upscale shopping—no need to run around decked out like Sylvia Fine.  This is a great location to spend a couple of days; however, at 46 miles—roughly 48 minutes—you could also turn it into a day trip.
Fort Lauderdale
This is another locale that could easily be a weekend getaway or a day trip, depending on what works for you.  It is 29 miles from Miami and takes about 35 minutes to drive to.  Its beaches and boating canals are big attractions, but the biggest is likely "the strip"(across from the beach).  While it was once known for crazy spring breaks, this city has really revamped its image, focusing on great food, boutique shopping, and luxury hotels.
St. Petersburg
This city is one you will want to make a full weekend of.  At 266 miles, it will take you nearly 4 hours to get there.  While there is a lot that is great about this city, its art scene is what really makes it stand out.  Stop in at the Dali Art Museum, take in the Chihuly Collection, and enjoy the Second Saturday Art Walk.  If you love art, this city has you covered.
Are there other weekend getaways you would recommend?  Tell us all about them!


Heading to any of these locations? Stay at