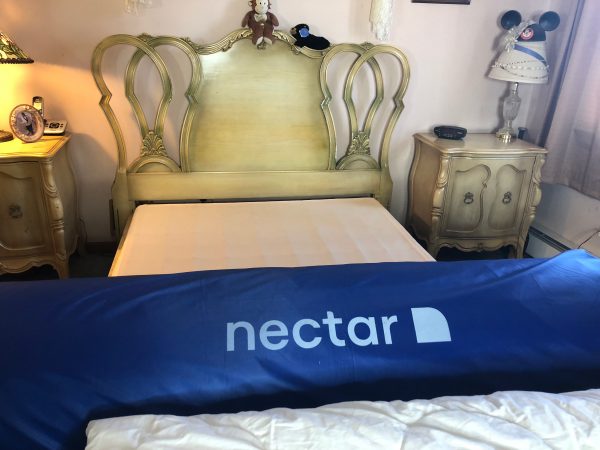 This month we're doing something a little different. Instead of reviewing this great Nectar Mattress, we decided to have a friend and fellow blogger, Rachel from Tools2Tiaras.com try this mattress for us. WHY? Well, I wanted to see what someone who's NEVER slept on a memory foam mattress before thought of the Nectar mattress. They claim it's the "bed of your dreams" but would Rachel have sweet ones?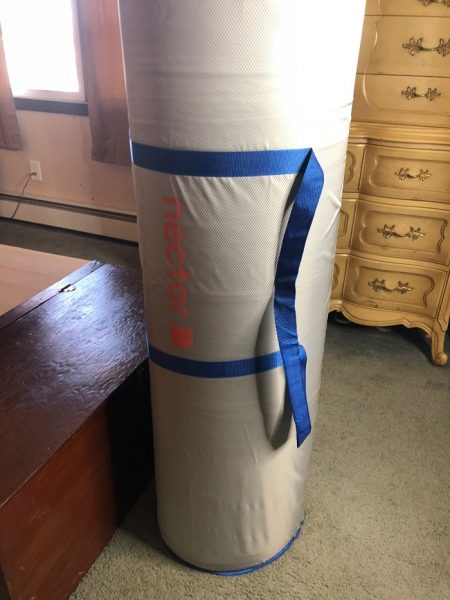 1. Why did you decide to switch from spring to memory foam?
I heard many good things about memory foam but I was very skeptical. I started waking up with back aches and headaches and never associated it with my mattress. I travel a lot and noticed when I was away I would feel much better in the mornings. I finally put two and two together that it was the mattress! That's when I decided to try a memory foam.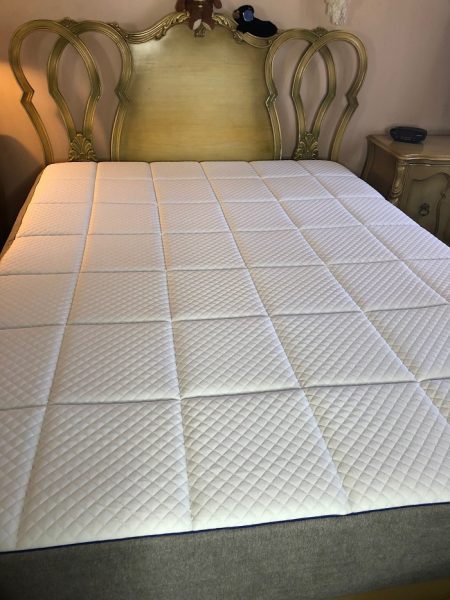 2. How difficult was it to get the mattress out of the box?
I couldn't believe how easy it was to get the mattress out of the box and to set it up from beginning to end! I actually set up a queen mattress all by myself! Amazingly easy!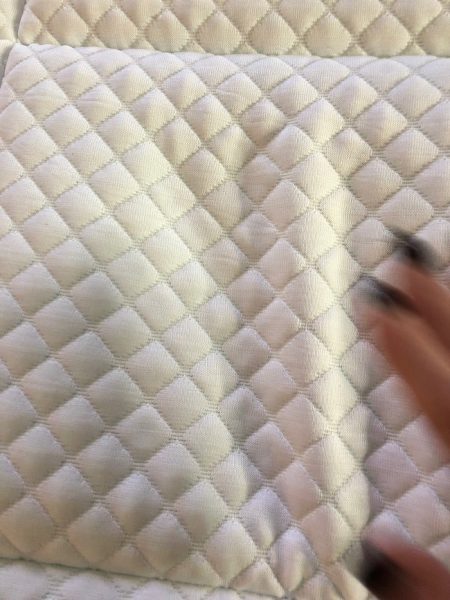 3. What do you find different about sleeping on the Nectar Mattress vs. a traditional innerspring mattress?
The Nectar Mattress definitely felt different the first week. It took a little longer to fall asleep because I was so used to sinking 10 inches into my old mattress. Ok, maybe not 10 inches but I really sunk in into my old mattress and I would automatically roll (slide) to meet my husband in the middle. Once I fell asleep, I slept the entire night! After a week, I was used to the "new feeling" and I notice I fall asleep much quicker than in the past and I don't wake up sweating during the night. It REALLY does keep you cooler.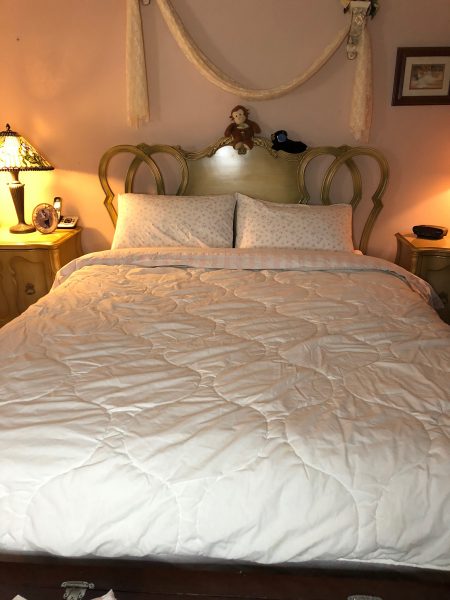 4. Are there any tips you could share with our readers about set-up or sleeping on the mattress?
The mattress does have an odor when you first open it. I didn't notice the odor until it was set up for about an hour. I received a tip to sprinkle baking soda on the mattress and pillow and then vacuum it. That worked pretty well, but it still had a faint odor. After a week it was gone. I'm really having the best nights sleep I've ever had!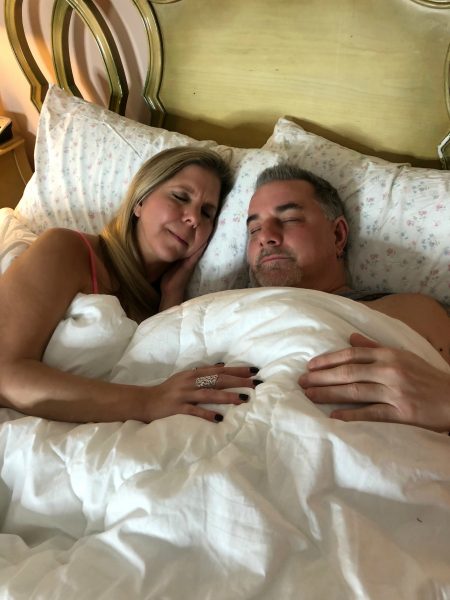 5. What would you tell readers who are thinking about buying a Nectar Mattress for the first time?
I have been mattress shopping for a while now and it's scary to make such an expensive purchase and be stuck with it. I went to EVERY mattress store and everything I saw was over $1200. Anything that was priced lower was literally a cheap quality mattress that felt like you were at camp. I really wanted a good quality mattress because I'm not getting any younger and I also know that a good night sleep is important. The Nectar Mattress is priced SO GOOD. I mean you can not find a good quality mattress from $500-$900! Nectar also gives you 365 days to sleep on the mattress, but you'll be hooked after 1-2 weeks. I would also say to be patient, you really need to give it at least a week. You have to get used to the different feeling.
I always slept with two pillows and this is the first time I'm sleeping on one pillow. I have ten pillows (NO LIE) that I would rotate in order to get comfortable at night. The joke with my husband when we went to bed was I would always say, "Someone (not a robber, a pillow switcher) came in and messed with my pillows"
Rachel's BOTTOM LINE
It's been about a month with my Nectar Mattress and pillow. I go to bed and fall asleep within 15 minutes vs 1-2 hours. I get a GREAT night sleep and wake up without backaches.
From the NECTAR Sleep website
Nectar Sleep is one of the top online memory foam mattresses available to consumers searching for a better night's sleep. The mattress is made with five layers that offer cooling technology, comfort and support. Each mattress is CertiPUR-US® Certified (made without ozone depleters, PBDEs, TDCPP, mercury, and lead) and includes a 365 night home trial. The mattresses range from $500 (twin) to $900 (California King) and arrive conveniently in the mail, via an easy to open bag.
The quilted gel memory foam layer contours perfectly to one's body while providing loft and increased air circulation.
The third layer of gel memory foam distributes weight evenly, relieving pressure and pain
The fourth adaptive hi-core memory foam layer supports the body with rebound and bounce
The final breathing base layer reinforces the contouring and support layers, giving a stable and breathable foundation.
ENTER TO WIN A NECTAR SLEEP MATTRESS!
That's right, you could be sleeping like Rachel is (sorry gals, Richie doesn't come with the mattress). Simply enter in the form below and we'll choose one lucky winner to receive a Nectar Sleep Mattress delivered right to their door!
a Rafflecopter giveaway

Priced from $500 (twin) and up
For your NECTAR Sleep Mattress visit: NECTARSleep.com
Tax Return Sale! Get$125 off your purchase + Two Premium Pillows Free ($275 Value)