This wanna be RISD girl never followed in her dad's footsteps. My talent for art lied in performance pieces, and while I did dance at RISD and Brown BEFORE college, my schooling was much more practical (URI and Pratt – dance therapy). As a result performance art thrills me.
So, it warms me to know that this past summer Ford funded a visionary exhibition based on the premise of "Fusion." Yesterday evening I had the opportunity to hear Scott Monty introduce and interview directors Geremy Jasper and Georgie Greville of LEGS and Milk Media, along with artist Cyril Duval, who brought his fun "taco truck" from the Wall to Wall shows in NYC & LA to Detroit, allowing us a small taste of what sounds like an amazing two days of art. Also on the panel was Ford designer J Mays.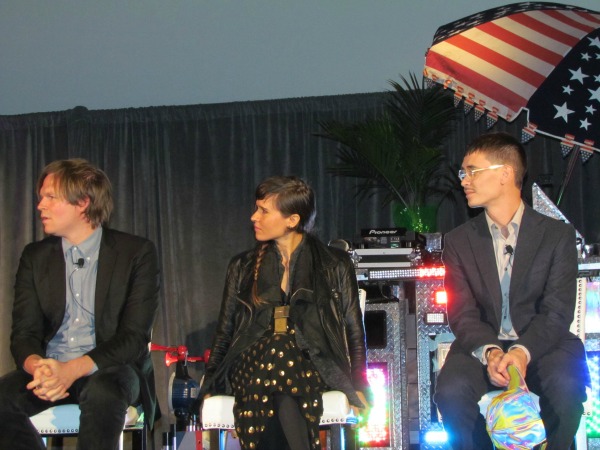 While the panel was a little quick for my liking (I could have listened all night), we did get to see art in ACTION (Taco Truck is a wonderful performance piece).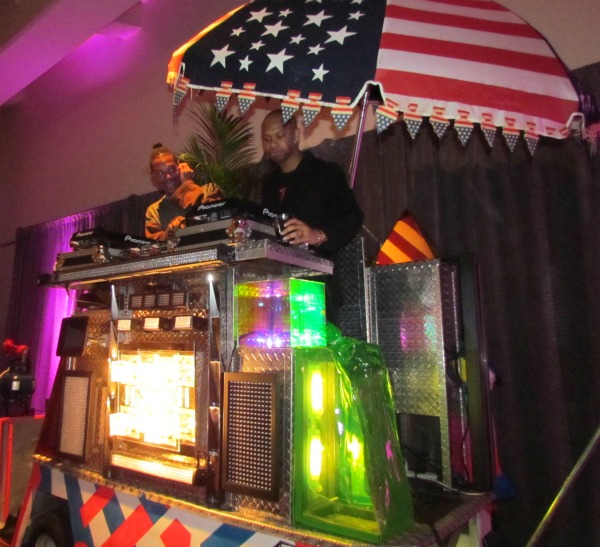 Wish you were here,
Zippy
I am a guest of Ford Motor Company for their Digital Summit at NAIAS. All opinions are strictly my own.