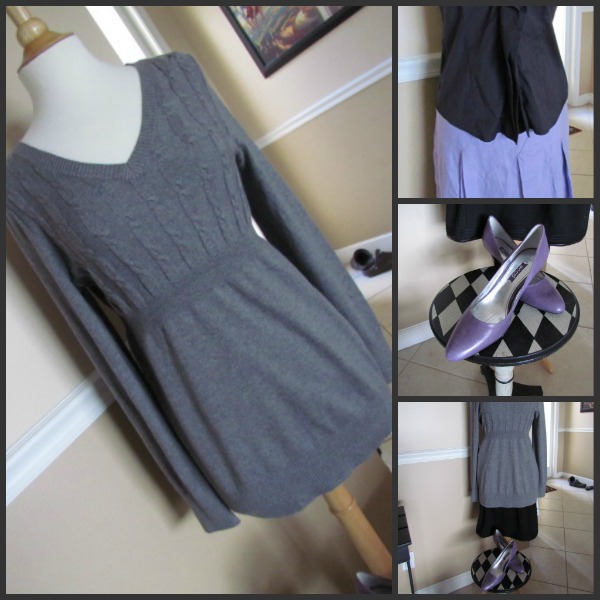 It's GAME ONE, I'm officially vying for the fictional job of blogger on the new ABC Family TV show debuting on January 3rd – Jane by Design. I have a series of 7 challenges over the next three weeks beginning TODAY with my first challenge. I have NO idea how many other candidates that Donovan Chandler Murray of the Donovan Decker design firm will be interviewing, but I'm sure that they're all much younger with an eye for what's new and hot, so I figure this is my opportunity to show them that there's still value in the old guard!
This is an opportunity to get Champagne Living mentioned on the show and have a place on the ABCFamily.com website and give one of YOU the opportunity to be the ABCFamily.com Trendsetter of the Week!!!
My instructions for Challenge #1 are simple –
By now you should have received the trunk I sent you and you should be ready to begin the interview process. 

The blogger we are looking for at Donovan Decker must have a sparkling personality, impressive creativity and the ability to influence the masses. You must also be an expert shopper with a trained eye for what's new & unique.

For this phase of the interview process, take the $50 gift card I sent you and go shopping.  When you return, shoot a video of your shopping haul and post it to your own blog.  Then show me that you can engage your readers.  Tell them to share their own haul videos here and mention the name of your blog.

Impress me with your originality.  A video of what you bought at the most fabulous boutique could bore me to tears. A video of what you bought at the grocery store could fascinate me.  Or bore me to tears.  I shop around the world from Mumbai to Tokyo to Sydney looking for inspiration, and sometimes I don't know what I'm looking for until I see it.
Hmmmm….while shopping at Forever 21 and H&M are amoung the usual places for a fashion haul (although I'm more of a Nordstrom girl), I decided to stretch a bit and hit THREE stores….and hope to find something in a "unique" shopping experience. What I ended up with was hitting GOODWILL (looking for vintage – which I didn't find…but I got an even BETTER haul there), and I stumbled into Loehmann's & Target where I *ahem* saw a sweater in the maternity department that makes a GREAT little mini-dress. Check it all out below.
Now here's where YOU come in! Simply go HERE and upload your own fashion haul video's for the chance to be the ABC Family Trendsetter – don't forget to mention Champagne Living!!! You'll be helping ME get the job as well, so comment below, upload your fashion hauls here and join in the fun!
Spread the word by tweeting about this fun challenge with the hashtag: #JBDStyleChallenge
I'm participating in this challenge as an invited guest of ABCFamily.com and the new show Jane by Design…all opinions are strictly my own.