I know that so many of you are excited about seeing  Oz The Great and Powerful which opens today, so I'm here to give you a dozen observations from my walk down that yellow bricked pathway leading to the Emerald City.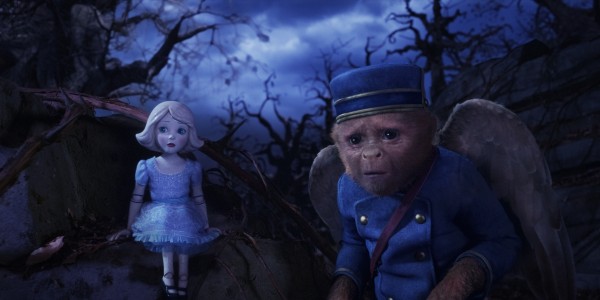 1. It seems that most everyone in Oz is well dressed. Even the flying monkeys wear suits and accessorize well.
2. Life is complicated, even in the Emerald City.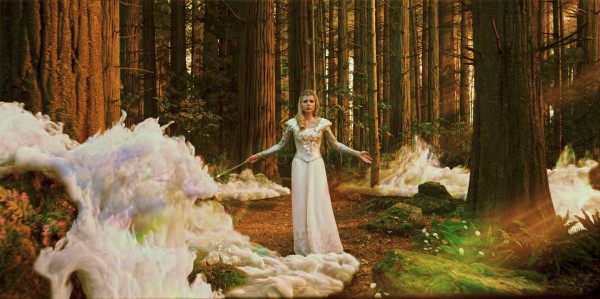 3. I'm guessing that when Sam Raimi was a kid, that he used EVERY crayon in the box. Be prepared to be wowed with COLOR.
4. This film is about friendship and Sam Raimi gives his old friend  Bruce Campbell yet another spot in a movie. That's what besties from high school do, they stick together…just like Oz, Finley and China Girl.
5. If you think this is just another fantasy story, think again.  This is a chick flick love story, a fantasy for the kids, and the story of a con artist all rolled into one. No one will be disappointed with the story, not even your macho-man uncle with his Green Camaro.
6. Rachel Weisz and Michelle Williams give the two most POWERFUL performances, yet Joey King and Zach Braff stole this movie! I want to see a Finley and China Girl spin-off.
7. Traveling in bubbles looks like a lot of fun, but it takes some getting used to.
8. Men can be jerks, even in a fantasyland like the Emerald City. I kept wondering what Oscar's pick-up line would be if we met in a bar when I was in my 20's (Hey baby, what's your sign?).
9. I like Mila Kunis, she's cute, fun, and personable – I just didn't like her in THIS role. She's more of a TV actress and although she's gorgeous and curvaceous,  her performance is FLAT.
10. I want to see James Franco do close-up magic like he does in the opening of the movie. I think he'd be GREAT, especially since he wouldn't have to work too hard to divert my eyes from the cards (just sayin').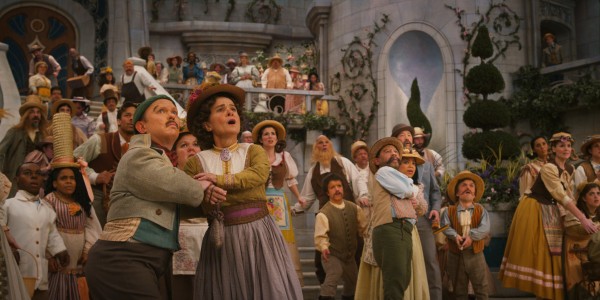 11. Forget seeing this movie in 2D and dig into your pockets for those awful plastic glasses. The opening credits were AMAZING as were the other 3D effects. Don't miss them just for a few dollars. I'm guessing that if Sam Raimi had CGI and 3D to work with during Evil Dead and Evil Dead 2 that I would have bought a 3D TV by now.
12. Sam Raimi paid homage to the original Wizard of Oz throughout this movie. Keep track and see how many tidbits from the 1939 movie you can find. Come back and leave them in the comments, and see if COLLECTIVELY we can catch ALL of them.
Oz The Great and Powerful opens  TODAY – March 8, 2013. Why are you still reading this post, get to the movie!!!
 Want  more information? Follow:
This post was facilitated as a result of a press junket. All opinions are strictly my own