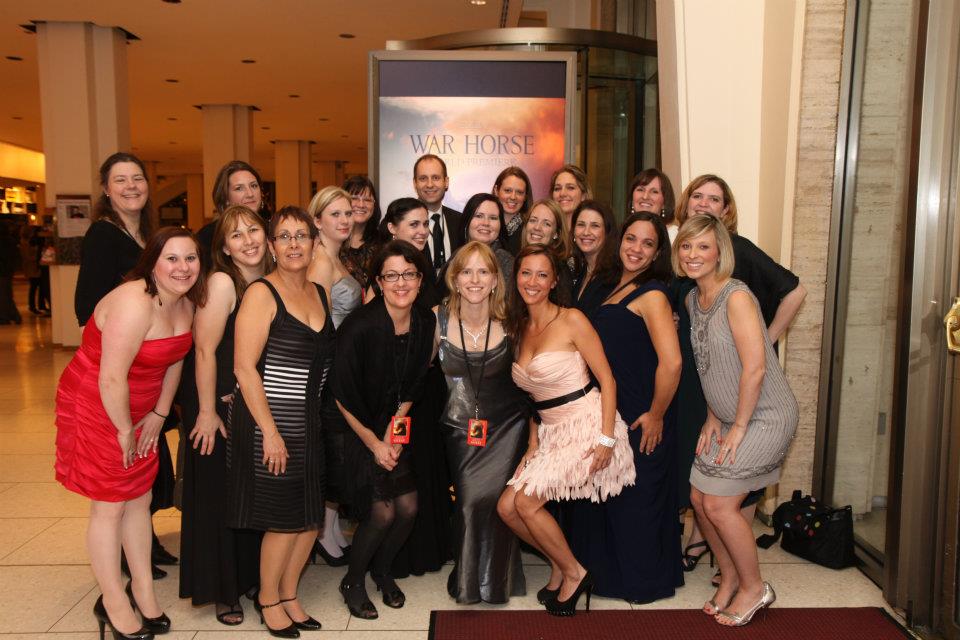 What happens when you mix 20 bloggers + a BLOCKBUSTER red carpet screening + the bright lights of Broadway + planes, vans & pedi-cabs? An amazing weekend sprinkled with fairy dust and the gritty sidewalks of New York (and the luxurious rooms in the Jumeirah Essex House)…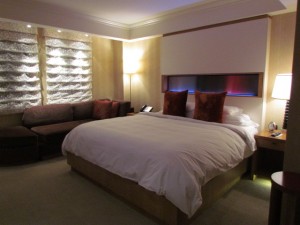 Disney worked it's magic this past weekend by bringing us to what is probably the most fun I've had in NY in a LONG time. First, we got to see the long running Mary Poppins on Broadway. While my expectations as a regular theater goer were not high,  I was proven WRONG with this almost TRADITIONAL Broadway extravaganza featuring beautiful sets, music that had us singing in our seats (yes, people were shushing) and Mary flying through the air via umbrella. For my readers who visit NY with their families and wonder what's great on Broadway with the kids – this one's a MUST SEE. If you think only the kids will be on the edge of their seats, try sitting through it WITHOUT singing SUPERCALIFRAGILISTICEXPIALIDOCIOUS!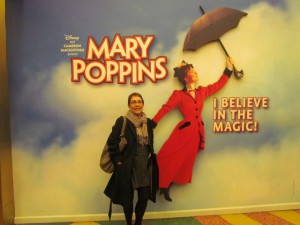 Order your tickets in advance to get the best seats (although there are NO bad seats in The New Amsterdam Theatre).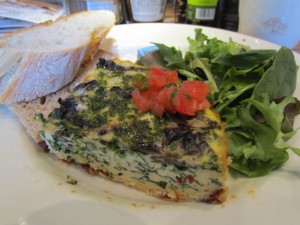 Sunday brought the freedom to relax and do what we wanted. I was in a Champagne Living PLAYGROUND, starting with breakfast at my fave spot in NY, Paris and Brussels – Le Pain Quotidien. I ventured in alone, knowing that the communal tables always make for new friends and great conversation and I was NOT disappointed. From there it was on to the Christmas Market at Columbus Circle where Valerie from Valmg.com decided that we needed a little therapy – of the RETAIL kind. So, holiday shopping it was.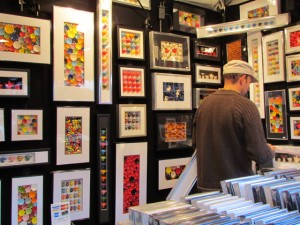 Gifts stored safely in my suitcase, it was time to get ready for the World Premiere of War Horse, Stephen Spielberg's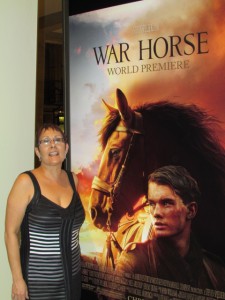 newest film – to be released on Christmas Day. Luckily, I have short hair and don't overdo the makeup, so I slipped into my dress and a comfy pair of Ralph Lauren heels, grabbed my coat and headed to the waiting van. We arrived at Avery Fisher Hall (Lincoln Center) in record time, unfortunately the "other" van full of bloggers did NOT have our luck. You can read their stories at:
I'll have more about the movie closer to the release date (Christmas Day), but I will tell you that it's one of Spielberg's FINEST in a long time. The night was FILLED with celebs, great food and a wonderful movie.
Our final day was NON-STOP as we made our way back to The New Amsterdam theater to check out the collection of costumes, props and more from all of the current and retired Disney Broadway productions, including Lion King, The Little Mermaid and of course Mary Poppins. Not only was it a visual feast, but the people of Disney have made this a hands-on museum collection…
Then..up to the Disney NY Offices to interview Emily Watson, one of the stars of War Horse, as well as Steve Fickinger, VP of Creative Development and Licensing.  I'll have the interviews coming later! We got the 411 on what's coming to Broadway (including Newsies – shoot, did I just let the cat out of the bag?) and what it's like to star in a Spielberg epic!
Finally, we were guests in the Disney screening room as we donned 3D glasses and enjoyed Beauty and the Beast in 3D, coming to theaters on January 13th (and yes, I'll let you know more about it as the date gets closer).
Suffice to say, that it was a weekend filled with pixie dust as only Disney and Marshall can provide. I used to think that I was too old and too jaded to enjoy what Disney has, instead I found myself wanting more….
Thank you to Marshall and Disney for a fun filled, totally magical weekend.