Traverse City is a combination of scenic beauty, pleasant weather, and beautiful culture. Traverse City is considered among the 10 best cities for retired people. It is rightfully called so as this is the place where you can truly relax. The relaxing atmosphere, perfect temperature, and scenic beauty are what make Traverse City attractive to tourists as well. Throughout the year, tourists flock to this charming small town of Michigan. Even celebrities like Chef Mario Batali, Rocker Kid Rock, Filmmaker Michael Moore, and Madonna consider this place as their favorite vacation destination. Madonna is also part of the Traverse City community as her father owns a restaurant here.
Traverse City can be visited any time of the year. However, the most popular seasons are spring and summer. Traverse city temperature is perfect at this time of the year to let you explore the various outdoor activities that the city has to offer. During spring and summer, Traverse city temperature is perfect to let you indulge in hiking, forest trails, walking along the beach, or fishing in one of the lakes or rivers of Traverse.
Sleeping Bear Dunes National Lakeshore
The main attraction of this city is the Sleeping Bear Dunes National Lakeshore which is visited by almost a million tourists each year. This area is a series of dunes and cliffs that merge with the lakeshore from an alarming height. On one side, the land is barren and on the other side, there are forests. In the lake, there are two uninhabited islands called North Manitou and South Manitou Islands. Ferries are available to reach those islands for hiking and picnic. The Sleeping Bear Dunes are a great place for various trails like the Alligator trail, Bay view trail, Cottonwood trail, Empire Bluff trail, and Good Harbour Bay trail. This part is popular for dune climbing, however, it is not permitted everywhere. There is a designated 50 yards wide area where dune climbing and sliding are allowed. The area also has numerous beaches that you can explore like the Esch Road beach, Glen Haven beach, Good Harbour Bay beach, Lake Michigan Beach Park, and North Bar Lake beach.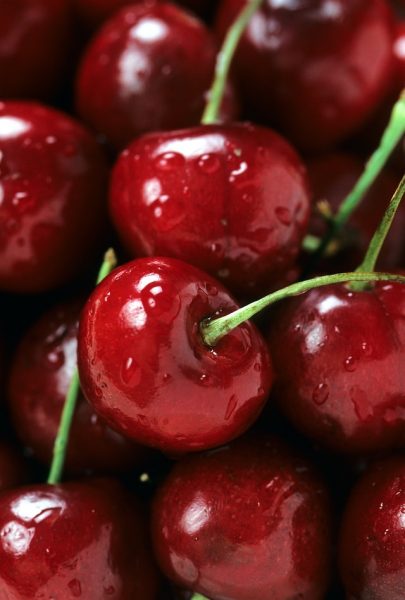 Cherry Blossom and Cherry Festival
Traverse is also considered the Cherry Capital of the world. Almost 3/4th of the cherries come from Traverse, Michigan. Tourists gather in Traverse to watch the cherry blossom. Miles of hills along the bay are blanketed with the blossom and it is a view to behold. The blossom usually starts appearing around May. The blossoms on each tree last around 3-5 days, but not all trees blossom at the same time, therefore, the blossom spread across the region for the entire season.
The National Cherry Festival is usually held in the first week of July. If you plan to visit then make sure to book accommodation beforehand as the place gets crowded and finding rooms become tough. Approximately, half a million people visit Traverse during the eight days of the festival. In 2021, the National Cherry Blossom festival would be held from 3rd to 10th July.
In July and August, numerous pop-up stalls emerge in and around Traverse City, selling cartons of cherry and cherry products like cherry jam, dried cherries, and various cherry-based dishes. Chefs in Traverse use dried cherry in almost every dish from salads, hamburgers, desserts, and starters. Try and taste cherries at local coffee shops and eateries.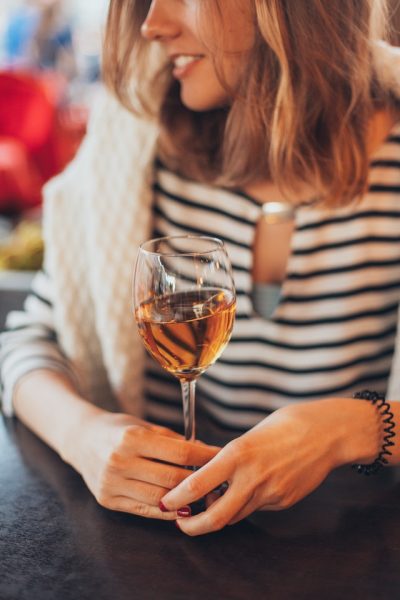 Wine Tours
Another popular tourist attraction of Traverse is the wine tour. The award-winning wine tours have gained popularity among wine-connoisseurs from all over the world. The Leelanau Peninsula has the highest number of wineries that won awards. The Traverse city temperature is perfect for grapes to grow throughout the year. The Old Mission Peninsula has 10 wineries. All of them have amazing scenic beauty. All the wineries offer complimentary wine tasting and light snacks. This place can be covered in one day or over a few days. Do make reservations in advance as rooms are occupied throughout the year.
Kayak and Beer Trail
Traverse City is also popular for its beer trails. The Kayak Bike and Brew Trail is an amazing way to combine kayaking and brew trail that you wouldn't want to miss. Alternatively, you can also take the brew bus.
Lighthouse Tour
Traverse City is also home to a few lighthouses. Michigan has the most number of lighthouses in the USA. The famous lighthouses of Traverse City are South Manitou Island lighthouse, Robert Manning Memorial Lighthouse, Point Betsie Lighthouse, Old Mission Lighthouse Park, North Manitou Shoal Light, Mission Point Lighthouse, Grand Traverse Lighthouse, Frankfort North Breakwater Lighthouse, and Fox Island Lighthouse.