Can you believe that  2019 is only 12 days away? I have so many mixed emotions about how quickly 2018 had flown by, but I am SO excited about the possibilities that 2019 will bring. As an obsessive list maker, this is the time of year that I plan everything from my goals to where I want to travel. Here are a few of the places that I think will be PRIME TRAVEL spots in the new year.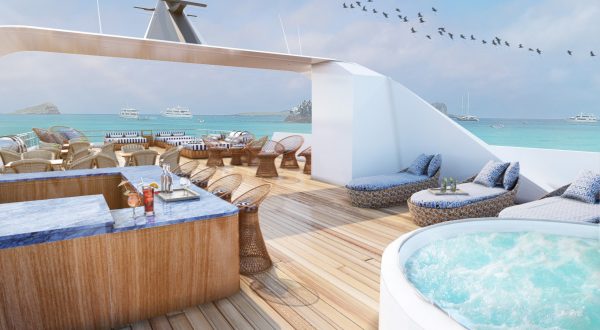 MV Theory / Galapagos
Ecoventura, a leader in sustainable cruising through the Galapagos Islands, is bringing five-star luxury to the seas this upcoming year. Departing on its maiden voyage on March 3, 2019, is Ecoventura's MV Theory, named after Charles Darwin's Theory of Evolution. In addition to securing the title as one of the greenest yachts to sail the archipelago, what else can passengers expect? Designer cabins, faster cruising speeds, eco-saving features, and luxurious amenities. The elevated design features a simple, yet sophisticated decor and a color palette of silvers, ash and dusty grey tones, while the 10 cabins feature rainfall showers, plush robes and oversized panoramic windows for passengers to soak in the changing scenery from day to night. While on-board, guests can relax in a hammock or daybed on the sundeck, indulge in gourmet four-course Ecuadorian cuisine, hit the jacuzzi, enjoy the open bar or break a sweat in the fitness center. The seven-night itinerary includes daily excursions led by two certified naturalist guides including snorkel, kayak, hiking and glass-bottom boat tours to the region's most remote islands. Wildlife wanders freely (and almost fearlessly) throughout the Galapagos, so travelers frequently find themselves face-to-face with sea lions, Darwin finches, blue-footed boobies, marine iguanas, and famed Galapagos tortoises.
For more information, visit ecoventura.com.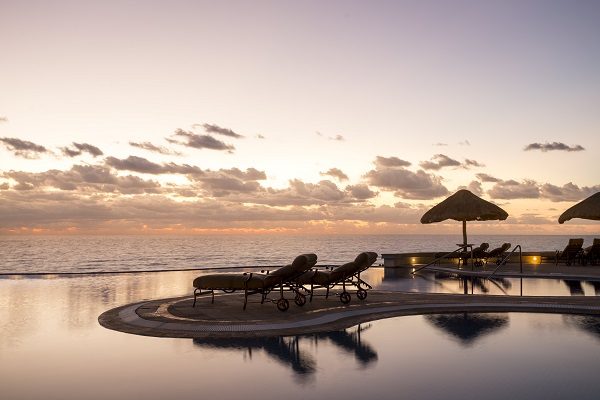 JW Marriott Cancun Resort & Spa /Cancun
Giving life to the phrase, "new year, new me," the award-winning JW Marriott Cancun Resort & Spa, a sprawling and beachfront resort in the heart of Cancun, is saying "Hello 2019" with an entirely new look. Drawing inspiration from the ombre blue ocean waters and an excerpt in the Mayan book "Popol Vuh," the property is unveiling a $40 million renovation of its 447 ocean-facing guest rooms and suites. Pulling Cancun's natural beauty indoors, the new design features warm sand tones, bright blue hues, authentic Mexican textiles, and herringbone-patterned floors. Reclaimed wood accents feature meticulously carved drawings inspired by the cross-stitched embroidery on ancient Yucatan garments. A closer look reveals intricate designs embellished with hummingbirds – sacred in Mayan mythology – quetzales (local birds), native flowers, snail fossils and amate bark paintings derived from Mexican folk art. Marbled, aerial-view images provide a focal point and give nod to the Mexican cenotes, while the textured tan rugs are reminiscent of the coral reefs. Rounding out the space are free-standing soaking tubs, rainfall showers, and new architectural light fixtures. Tying the nautical theme throughout, the redesigned Club 91 features a vibrant, ocean-inspired color scheme and new furniture, communal tables and live cooking stations. The JW Marriott Cancun is also shaking things up in the new year with its new Instagram-worthy 150 Margaritas Menu, four new fashion-forward wedding design schemes and cutting-edge, video-mapping technology.
For more information, visit jwmarriottcancun.com.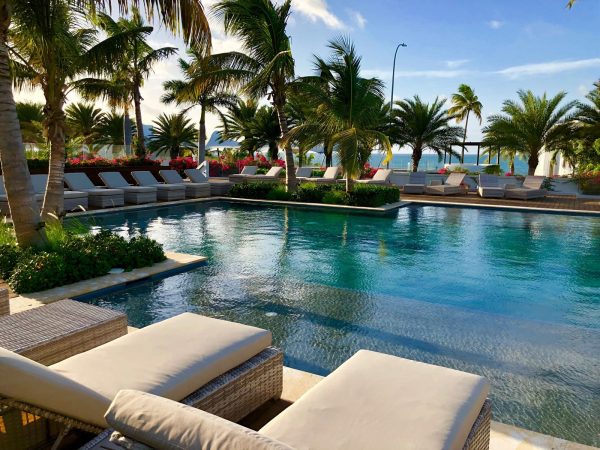 Hodges Bay Resort & Spa / Antigua
With 365 palm-studded beaches, 83-degree average temperatures and direct flights from the east coast, Antigua + Barbuda are the perfect off-the-grid-islands to escape to in 2019.
With one beach for every day of the year, it's no surprise that the sister islands have captured the hearts and attention of discerning travelers.
This winter, Elegant Hotel Group's welcomes Hodges Bay Resort & Spa. The $100 million property is just 10 minutes from bustling downtown St. John's. Stay in style in a junior suite or splurge on a four-bedroom oceanfront villa with gorgeous wrap-around balconies and folding, floor-to-ceiling glass doors that completely open to the ombre blue waters of the Caribbean Sea. By day, soak up the sun on a lounge chair set beside the oceanfront adults-only infinity pool, or spend time with the whole gang at the family lounge pool. Grab an in-room yoga mat for complimentary yoga/Pilates classes, book a massage, take out a kayak or paddleboard, or catch the free ferry to Prickly Pear Island for "I can't believe I just saw that" snorkeling. At night, head to the Rum and Single Malt rooftop bar for cocktails or go on a spice journey at NaCl (aka Salt), the property's signature restaurant by celebrity chef Edward Lee, a James Beard Award nominee and Top Chef contestant. No matter how guests choose to spend time at Hodges Bay, they can guarantee that it will be spent in style.
For more information, visit eleganthotels.com/hodges-bay.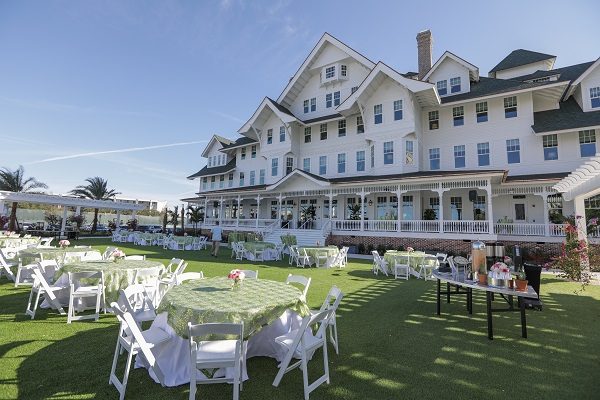 Belleview Inn/ Belleair, FL
Inspired by the historical Hotel Belleview that was the first hotel built on Florida's west coast, the new Belleview Inn in the exclusive Belleview Place neighborhood just outside Clearwater, made its official debut on December 8. Borrowing from the original hotel's infrastructure and preserving many of its native elements, the upgraded Opal Collection property features modern day technology and amenities including 35 guest rooms and suites, a resort-style pool, and a history room that presents visitors with information and artifacts on the property's legacy. Additionally, the Tiffany Room, with its Tiffany glass panels from the original building, provides 1,000 square feet of event space for small groups and social gatherings that can easily spill out on to the deep set porch and Grand Lawn. Originally built by railroad developer Henry Plant in 1897, Hotel Belleview became known as the "White Queen of the Gulf" and was frequented by celebrities, athletes and every living president up until it closed in 2009. Now restored and reimagined for the modern traveler,  Belleview Inn will transport guests to another time by showcasing several original features including the grand staircase in the lobby, the hard wood floors, the fireplaces, guest room doors, and the specially commissioned Tiffany stained glass – all kept in tact for more than 120 years. Quarter-sawn wood floors, green hip and gable roof lines, distinctive siding, 5-foot deep eaves, multiple dormers, 10-ft wide hallways, and more define and showcase the era in which it was originally built.
For more information, visit thebelleviewinn.com.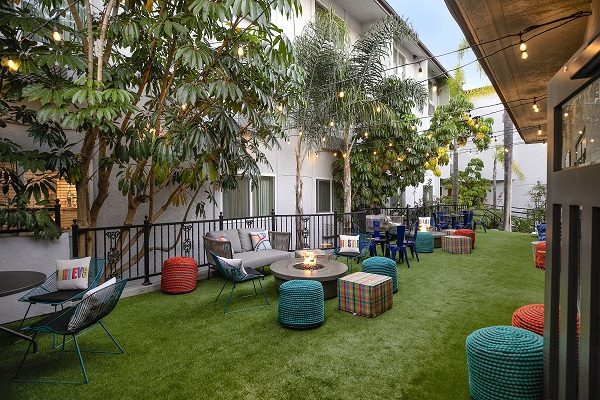 The Kinney SLO / San Luis Obispo, CA
The Kinney SLO recently opened its doors in the vibrant and trending college town of San Luis Obispo. Located on California's Central Coast, about a mile from Cal Poly State University, and sandwiched between LA and San Fran, The Kinney is a funky 100-room boutique hotel-meets-social-experience. Colorful and collegiate-inspired decor (think plaid carpet and collage walls), an on-site restaurant featuring local wine and beer on tap, and old school games like Skee Ball, as well as life-sized versions of Lite Brite and Scrabble, make this hotel a fun place to eat, sleep and play for the young at heart.
For more information, visit thekinneyslo.com.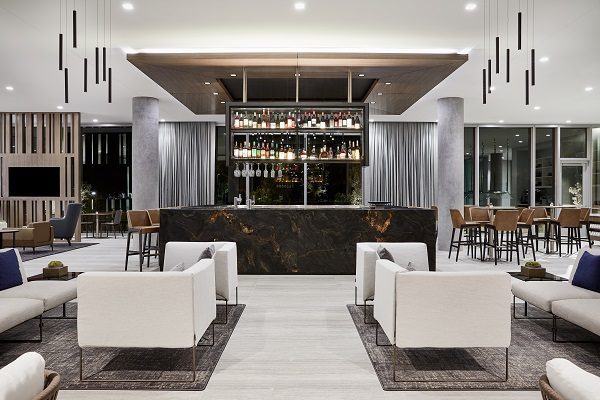 AC Hotel Phoenix Biltmore / Phoenix, AZ
Not only is the AC Hotel Phoenix Biltmore brand new, but it's also the first new hotel build in the Biltmore area in over 20 years. The 160-room hotel is perfectly situated in the bustling Camelback Corridor, the premiere retail, and entertainment destination in Metropolitan Phoenix. The hotel boasts an AC Kitchen – serving a European-inspired breakfast daily, AC Library that's open 24/7, more than 5,000 sq. ft. of dedicated meeting space, and an AC Lounge where guests can meet their work deadlines by day and grab an artful cocktail and mingle with locals by night. The lounge, which also seamlessly extends outdoors, allows guests to gather by the fire pits under a beautiful blanket of desert stars.
For more information, visit marriott.com/hotels/travel/phxab-ac-hotel-phoenix-biltmore.