As more and more people find themselves working from home due to the pandemic and the current restrictions, creating a comfortable yet functional workspace at home has never been more essential. Even more so, considering that this shift to the home office method looks set to stay permanently across many companies.
While only a lucky few have the luxury and possibility of dedicating an entire large room solely as their study or office space, that doesn't mean that you can't create a small and inspiring home office of your own.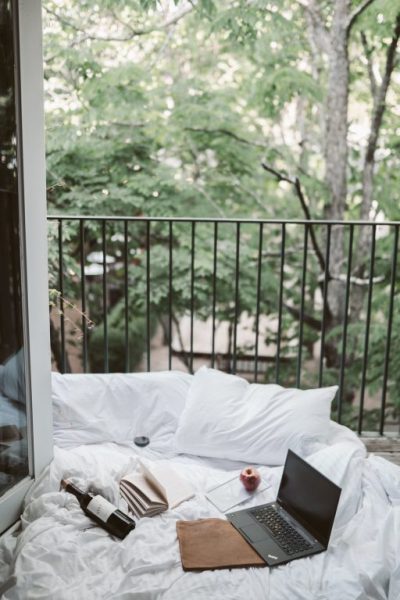 Locate your new home office space
No office or study room? No problem! First, you need to designate an area in your home that is big enough to create your own version. Whether that be a nook in your living room, dining room, or a guest bedroom, just make sure that the space is big enough to fit some simple office furniture such as a desk and chair. If you are worried that it'll stick out like a sore thumb, then don't be – the great thing is that you can find desks in both office and bedroom furniture stores, in almost every size and style to match the already existing interior and decor in your home.
Embrace light
It is often tempting to put your desk against the most accessible wall; however, that won't always provide you with the best light. If you have the option, try and find an area in your home that offers you as much natural light as possible, ideally against a window. This is important as you will be spending a lot of time in your new home office, and bright and natural light will not only improve your productivity, but it will also keep you happier. If this isn't a possibility in your current set-up due to logistical problems, it is essential to invest in some good table lamps. Standard overhead lights generally aren't adequate, so get yourself a few different lamps that offer a soft, warm glow to ensure that you don't damage your eyes and create a cozy and inviting space to work at the same time.
Think outside the box
When you don't have the luxury of a study room, it is essential to get creative when it comes to the necessity that is your storage. Standard filing cabinets aren't exactly the most aesthetically pleasing, but the good news is that you have plenty of options to choose from that don't include bulky metal filing systems. From wall storage, display shelves, bookcases, or magazine racks, get creative and go for the option that best suits your personal needs, but will also look great as a backdrop on all of your Zoom meetings. Try not to go for anything too over-sized so that you don't feel the need to overload with unnecessary files and create unsightly clutter. If you are worried about costs and are on a budget, shop around for Bedroom Furniture Discounts to get a good deal on your home office additions.