We received a couple of the products featured in this post for review. The others we purchased because golf is life around here. All opinions are strictly our own.
Some think it's too hot to play golf
With temperatures in the 90's and high humidity here in Florida, it's true. But, that never stopped any golfer that I've met. As a matter of fact, summer is value golf season down here with greens fees starting at $15 for 18 holes at our local course. The key is to get out REALLY early, before the sun beats down on you, stay in the cart as much as possible, and hydrate while playing.
It's actually my husband's FAVORITE time of year to play
He's a little…ahem, anti-social and loves that he can go out on the course by himself or in a twosome if it's quiet and there's no waiting for tee-times.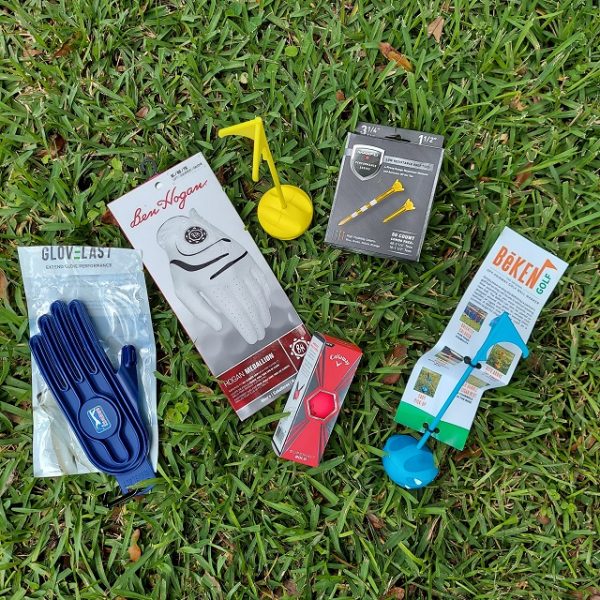 In honor of Mr. S' favorite sport…I picked some gifts for the golfer
Mr. S turned 69 last week and yes, he asked for a new Callaway Rogue Fairway Wood. Of course, he's been out playing with it, but I thought it would be fun to put together a round-up of gifts for the golfer to celebrate Mr. S' birthday.
It's rough out there – BēKEN Golf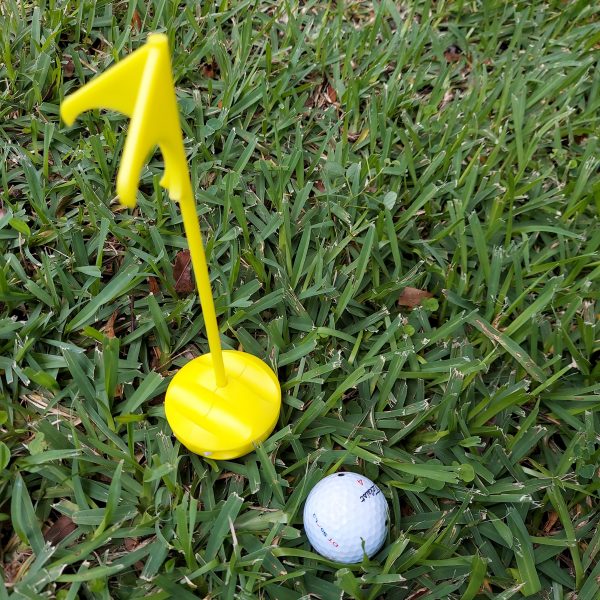 Where is my ball? If you play, you know that not every shot is a good one. Hopefully, one of the other three that you're playing with is ahead of you and spots your ball, but why should they have to stand there and wait for you? A simple drop of one of the colorful BēKEN Golf markers. These 8-inch high markers, sit high above the tall grass and are weighted to stay upright. There is a channel on either side of the weight, perfect for placing your iron or cigar while you're assessing the situation. The flagged top acts as a hook (just lift it with your hand or club).
The BēKEN Golf markers are fun for the backyard as well. They are perfect for chipping practice, closest to the pin games with the kids, and other games. They are available in both 2-packs and 4-packs.
Spend less time looking and more time playing when you have BēKEN Golf markers with you.
Make him see red…well, at least he'll be able to FIND his ball.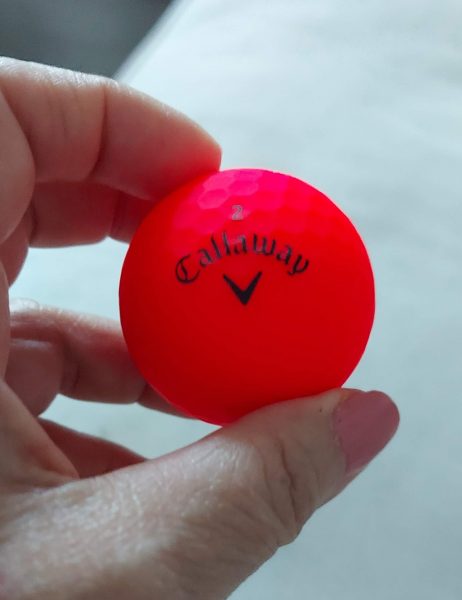 Tell him/her they're HOT, HOT, HOT (even if like me, they're not) with a box of Callaway Superhot Bold Matte Red golf balls. With super ball speed, with great spin and control, these balls really go the distance (and if that distance happens to have been a shank….at least he'll know where they went).
With an aerodynamic design that is built for low drag and optimal lift to keep the ball in the air longer with a strong flight these Callaway Superhots are built for long-distance off the driver, and all the way through your short irons. They offer excellent spin, control, and performance because of their 3-piece construction and a soft cover to provide great spin and control around the green.
Love your glove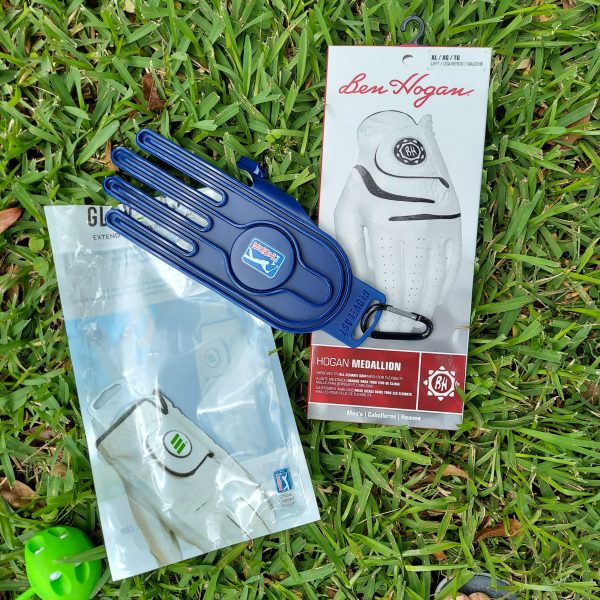 First of all, you've GOT to love your glove. It's got to be Cabretta leather and it's got to fit like….well, a glove. While he LOVES a full leather glove, this Ben Hogan Medallion still gives him the grip and feel that he loves where it's important even though the upper is synthetic (the palm and thumb are Cabretta). With the rainy season here in Florida, it's a good alternative for days when it might get wet.
But, KEEPING your golf gloves in shape can be a task. They shrivel up from sweat and become unwearable VERY quickly if you don't take care of them properly. Keeping a Glovelast glove dryer clipped to your golf bag helps. You simply slide your glove Onto Glovelast after play or practice and it will keep your glove feeling (and looking) like new, and yes it's an officially licensed product of the PGA Tour.
Tees for Two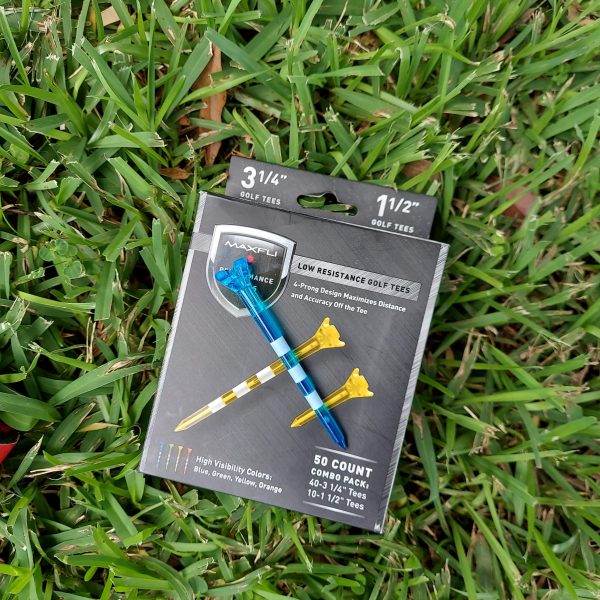 I used to think that tees were a one size fits all proposition. I mean, all they have to do is hold the ball high enough to hit it, right? Then I learned that not only are different golf tees essential to the game but how far deep you put them is JUST as essential to launch the ball the distance that you're looking for. That's why we love the
Maxfli Performance Series Low Resistance Golf Tees
. Each box comes with both 3¼ and 1½ golf tees. But, Maxfli doesn't stop at tee sizes, they've also marked the longer tees so that you can place them at the correct depth for maximum launch.
Each box includes 50 tees in high visibility colors – blue, green, yellow & orange.
The only thing we CAN'T help you with is your game…so, go out and bang a bucket of balls because practice makes perfect.