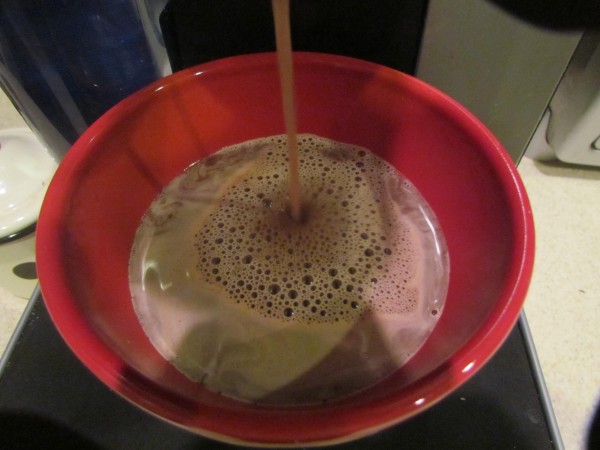 It seems that every change of season brings a certain comfort. When I was in New England there were things that I looked forward to in the Fall. Getting the wood stacked for the woodstove, getting my favorite pair of boots out of storage and shined up, looking for a new scarf and gloves, and relaxing at home with a steaming bowl of hot chocolate or a cup of real coffee shop coffee.
Mr. S makes fun of the fact that I like my hot chocolate in a bowl "French style."
I like it because it feels like
1. a treat (like I'm back in Paris)
2. it looks so much larger
3. no reason…it's just fun
Until this past week, I really hadn't bothered to make a cup of "chocolate chaud." Everything changed once I received this month's review product from Cross Country Café. I decided that October was comfort food time, and the wonderful flavor of Milk Chocolate Hot Cocoa from Café Escapes is JUST what the doctor ordered (just call me Dr. Fun). Yes, Café Escapes makes a YUMMY dark chocolate, but right now I want the comforting milk chocolate that I grew up on in New England.  I love the fact that I don't have to fuss with a pot on the stovetop and stirring the milk and chocolate. I just pop in a K-Cup and in seconds I've got a steaming bowl of deliciousness.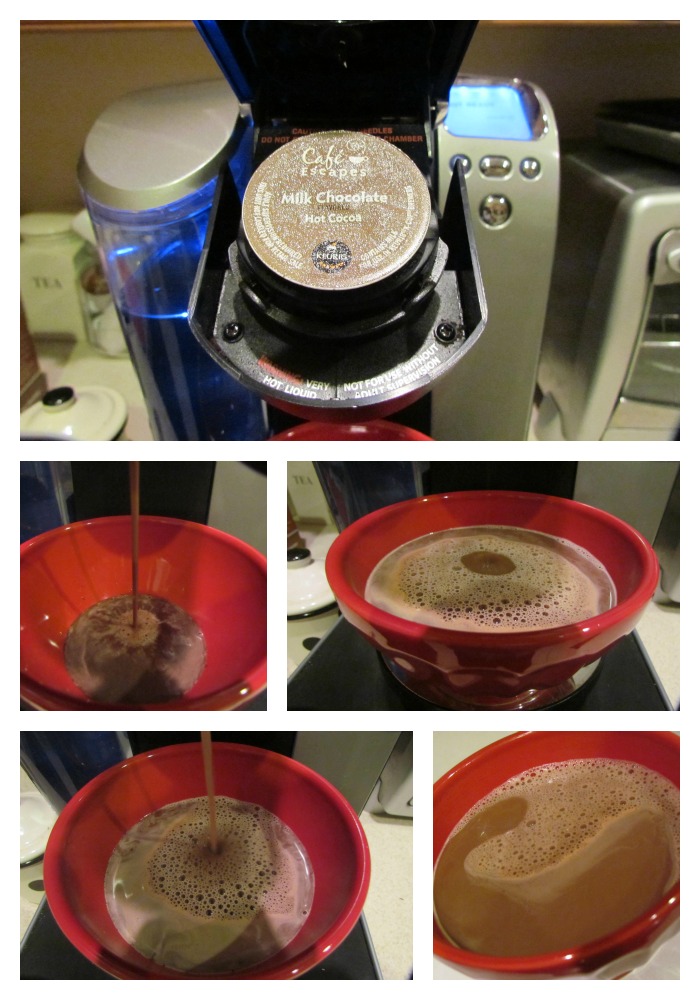 Just looking at those pictures makes me want to curl up with a bowl and a good book!
Of course my mornings aren't immune to comfort, as this month I received a box of Donut House K-Cups that remind me of my favorite coffee stop where I get those yummy pastries to dunk. The flavor of these K-Cups is SO CLOSE to that New England coffee shop that's now found everywhere across the country, that Mr. S can't tell the difference!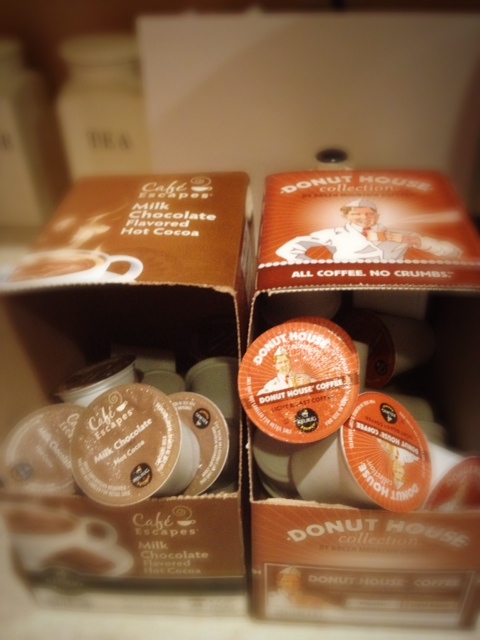 Next I'm looking forward to pulling out my sweaters and putting away the flip-flops.
Do you have favorite comfort foods or drinks that change with the season?
For information & ordering information