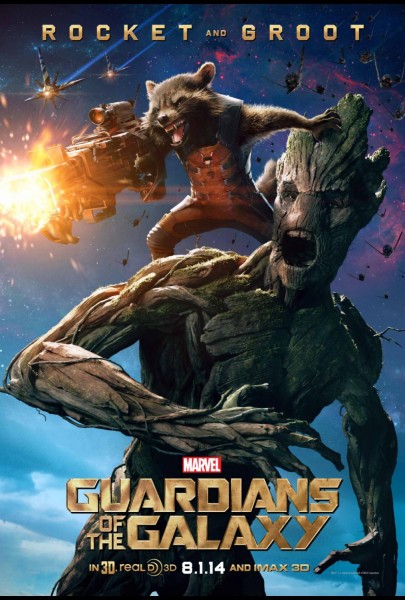 He walked into the room to hoots, hollers, and screams from 25 bloggers who had seen his performance in Guardians of the Galaxy the evening before.  I considered asking him if he ever played a tree in elementary school, but once he started telling his compelling tales of how he came to take this role, I figured it was better saved for another time.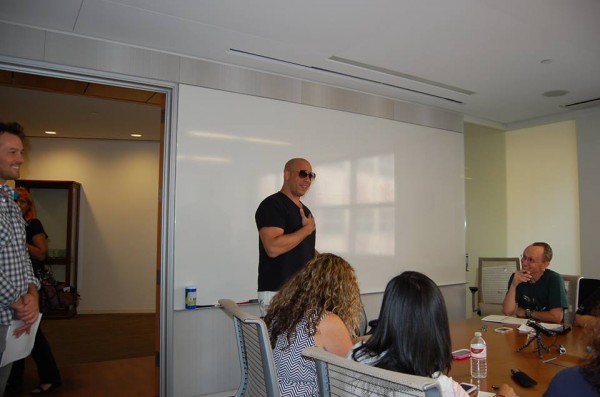 8 Zen moments from Vin Diesel himself
1. The people that get the most credit for me playing Groot are those people on my Facebook page. Because they manifested this union between myself and Marvel when nobody had an idea of what we could do.
2. I was sent the conceptual art by Kevin Feige and I went into the living room, and the kids were there.  I opened up the book, and it was a double-truck picture with all of the characters, and I said to the kids, "What character do you think they want Daddy to play?" They answered in seconds.  I was praying that they would lead me in feeling good about this role, and they all pointed to Groot. They thought Groot was cool.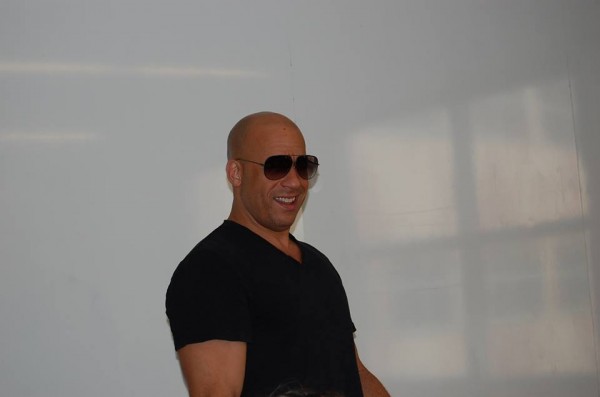 3. I knew when I did the voice of Iron Giant that it would be cool for my kids to say "my dad is the Iron Giant."  But I didn't anticipate what the effect would be from playing Groot.
4. When my kids are in the back seat, and we're driving, whenever they see trees they say, "Look, Dad.  It's your brothers and sisters."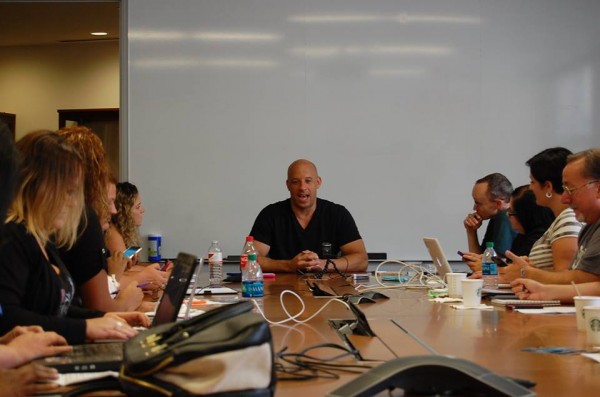 5. In some ways, Groot is nature's ambassador, and there's something beautiful about that.  Just the idea of talking about that, should promote or provoke conversation.
6. I do movies that are not necessarily for kids.  So, to do this and to be able to share this with the little ones, and for them to be so excited about it and so proud of it, and to think of trees differently.  They will never look at a tree the same way.  No one will, after this.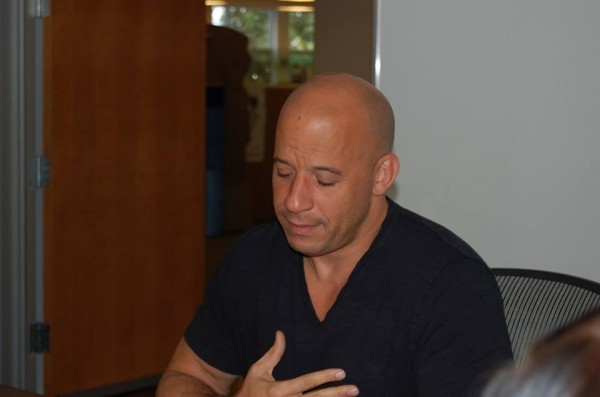 7.  I am about to do a movie called "The Last Witch Hunter" about a 700-year old New Yorker.  And I feel sometimes like I'm close to 700 years old.  It is going to be very cool, and we just cast Michael Caine.
8. I love the mommy bloggers. You know mommies are the first super heroes you guys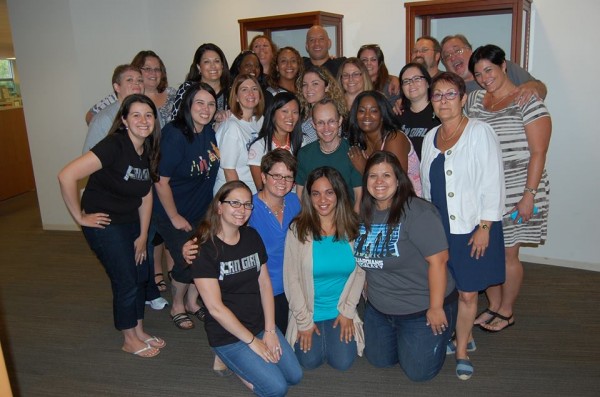 Guardians of the Galaxy opens August 1
For more details follow Guardians on:
Photos courtesy of: JustEnza.com & MeetKristy.com