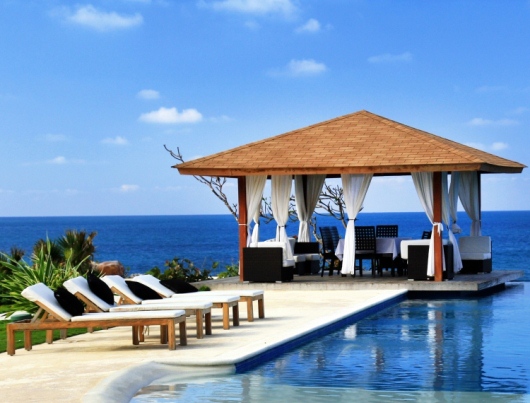 The Travel Discount Trifecta with AARP Member Advantages
Guest post by: Christine Krzyszton
When it comes to planning a trip we could all use a little help; a few discounts would be nice as well. For those of you who are AARP members, you may already be utilizing some of the AARP Member Advantages travel tools and discounts but both current and prospective members might want a refresher or an introduction to the deals available for the three pillars of a trip: flights, lodging, and car rentals.
Flights
There aren't many opportunities for discounts on airline flights these days but AARP Member Advantages offers a pretty nice deal.  It starts with a British Airways partnership where members are offered up to $400 off a round trip premium class flight. I don't know about you but it isn't always Champagne and flat beds when I fly so I'll probably be booking a coach ticket. No worries, they even give a $65 credit on an economy booking. Since it's a flat discount not a percentage, you could book a short $300 round trip and still get the discount.  British Airways is a member of the One World Alliance so you will also receive the discount even on other One World airlines as long as there is a BA flight number. Use this link to www.ba.com/aarp to book a flight.
Lodging
I must confess that I use my AARP Member Advantages discount a great deal with Hilton properties including the popular Hampton Inn. I can always count on a reduced rate when I check that little discount box. You may appreciate the Hilton discount (up to 10%) too but there are additional lodging discounts offered through AARP Member Advantages. Discounts of up to 20% off the best available rate are available with other AARP partners including Wyndham, Hyatt, Motel 6, Starwood, Choice Hotels and more.   In addition to the discount, members may receive free internet, late checkout or other perks depending on the chain. Don't even think about staying at one of these properties until you sign up for the brand's reward programs. These discounted rates make lodging more affordable but they also allow you to build points for future free stays! For the entire list of discount lodging offerings go to: http://bit.ly/1fVg4hG
Car Rental
You would be crazy not to rent your vacation vehicle with your AARP Member Advantages discount. At Avis and Budget you can expect savings of up to 25% and you'll also get a free car upgrade. There's a discount if you want to get a GPS (only $6.99 a day), no fee for one additional driver and special offers on the insurance coverage that in the U.S. can even include  insurance thrown in as a benefit! You'll have to visit and take a look at http://bit.ly/OF1TjX  for the details on the benefits/discounts and for additional offers with Payless and Zipcar. More about Zipcar; now that's a deal you need to know about.
Tools to help you Plan
If you're a savvy online travel booker, you can use the AARP site powered by Expedia, http://www.expedia-aarp.com/ , and plan your own travel. They even have a toll free phone number if you prefer to speak with a real person. There are destination guides to help you and tips to make your travel easier. Visit the planning guide at   http://travel.aarp.org/?mbox=tbr121213.  If you need even more assistance, you can take advantage of AARP's partnership with Liberty Travel to help you book your entire vacation and even get a discount at http://bit.ly/1s3oweT .
To learn more about AARP Member Advantages and the benefits available go to http://bit.ly/RwRNDG . You can also enroll for only $16 a year.  What are you waiting for?!
Guest post by Champagne Living's newest contributor: Christine Krzyszton
Christine is the author of How to see the World in a Weekend
 and the guru for traveling the world on the cheap!