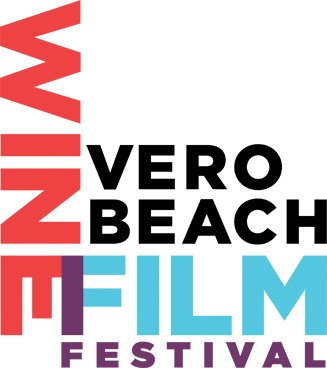 There is nothing quite like getting the opportunity to explore the best of what your own town has to offer, and I was shocked that I'd never experienced the Vero Beach Wine and Film Festival before this year. It's only been a week since I spent a few days enjoying everything from shorts to feature films ready to hit the big screen later this week.
I know that a lot of you live within driving distance….have you ever taken the time to immerse yourself in a weekend of fun, films and vino?
While this years festival is over, I wanted to let you in on the biggest secret for those of you who are looking for a mix of great movies and glasses full of wine. Whether you're a local, or looking for a great time to visit Vero Beach and the surrounding area, you'll want to make sure that you've timed your getaway to coincide with this fun happening.
There are only two things to be concerned with
Great Films
I was able to screen films that ranged from shorts, including the wonderfully acted and directed American starring George Takei to Paul Rudd (whom I'll be interviewing this weekend in Los Angeles) in The Catcher Was a Spy (coming to theaters on June 22). There is definitely something for everyone's taste in flicks. As a Sundance Film Festival veteran for many years, I truly believe that smaller festivals like the Vero Beach Wine & Film Festival are much more manageble, not to mention much more reasonable for the average festival goer.
Unexpected favorites of mine were The Push – a an inspiring documentary about Grant Korgan who's story of life after a spinal cord insury will raise you up and make you feel like there  is NOTHING that is impossible and Bill Evans Time Remembered (mostly because I am such a fan of jazz).
What makes a great film festival is the ability of the producers of the fest to screen and bring you the best of the best available. I believe that the team at this festival did just that. Along with famed film critic Jeffrey Lyons, the selection was diverse, and while there are always a few shorts or films that may not live up to your expectations, I can say that I enjoyed 90% of what I saw (a much higher percentage than I've enjoyed at other film fests).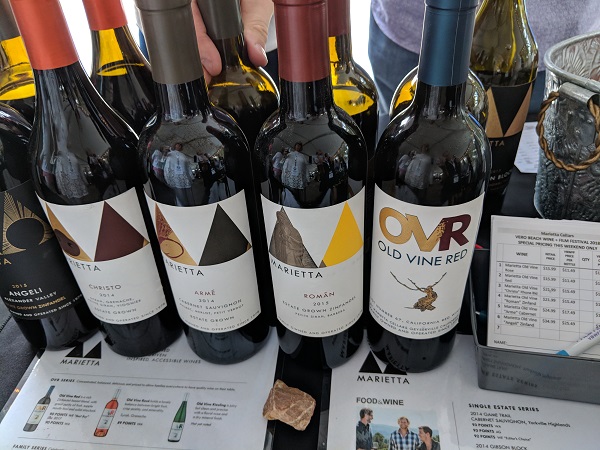 Wonderful Wines
This was the BIGGEST shock of all. Tastings take place under WOW – World of Wine tasting tent as well as in the theaters throughout the day. There are wine seminars, VIP tastings that the wonderful Grand Tasting that gives festival goers the opportunity to fully enjoy a variety of wines available locally from vineyards around the globe.
If this isn't Champagne Living, I don't know what is. 
Sip! See! Stay
Mark your calendar for next years Vero Beach Wine & Film Festival. You'll find special discounts at local resorts for festival attendees as well as some fun parties and dinners. We stopped in to hear the soulfull sounds of great gospel music while we dined at one of my favorite local Vero Beach restaurants/breweries, American Icon Brewery.