While we were away on a press trip, these Karen Neuburger PJs were dropped off for us to enjoy. As you can see…they put us in a silly mood. Thank you Lisa.
There's something fun about getting silling with a bestie, and spending a few days in New York City with Rachel was no different than usual. SOMETHING was bound to happen.
It could have been the little GIFT that was left at the front desk of the hotel with new Karen Neuburger pajamas for us that did it. We put them on and….well, Doris Day watch out, because our Pajama Games got REAL! Real FUN that is.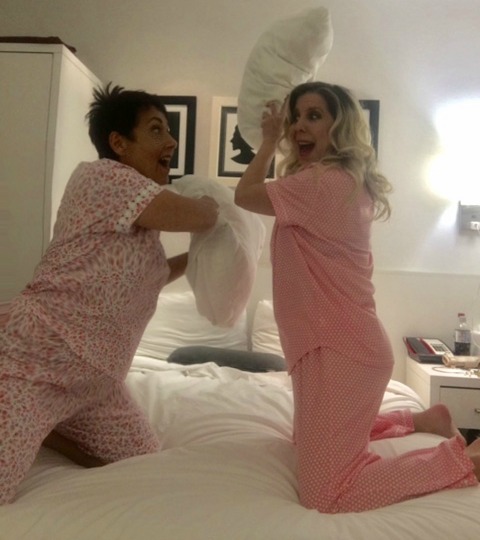 You don't have to be a kid to have a good old fashioned pajama party. Of course, we coordinated in our pink Karen Neuburgers because it's always more fun when you look GREAT. You HAVE to be comfortable for good pillow fight, and these pajamas are a great blend of cotton/poly, and kept us comfortable and cool.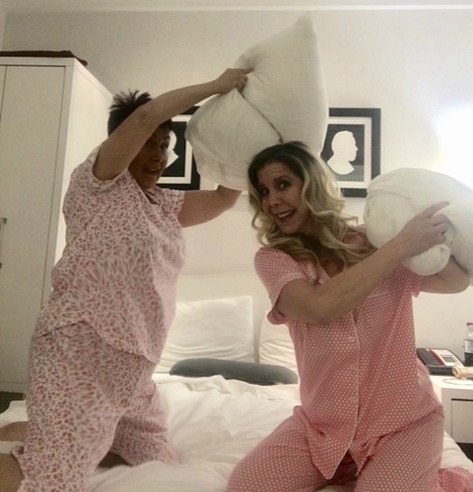 We had just come from the premiere of Going in Style and were INSPIRED by the movie in the picture below. Want to know what we're doing in this photo? You'll have to go see the film (starring Morgan Freeman, Alan Arkin, Michael Caine, and Ann Margaret) to find out.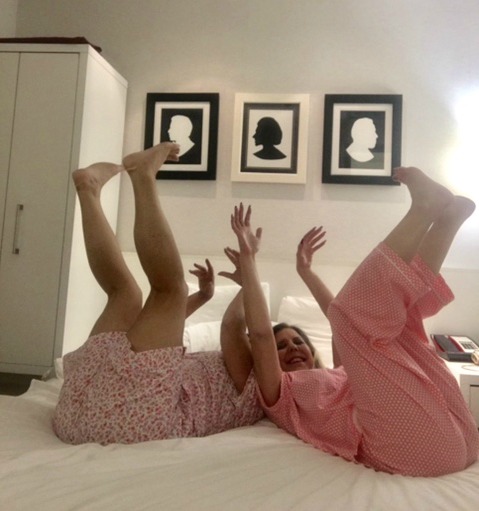 Isn't it time you and a bestie got together for a good old fashioned pajama party?


Find out where to get these and other Karen Neuburger pajamas at: LOCATIONS